Here's How Much Rachael Ray Is Really Worth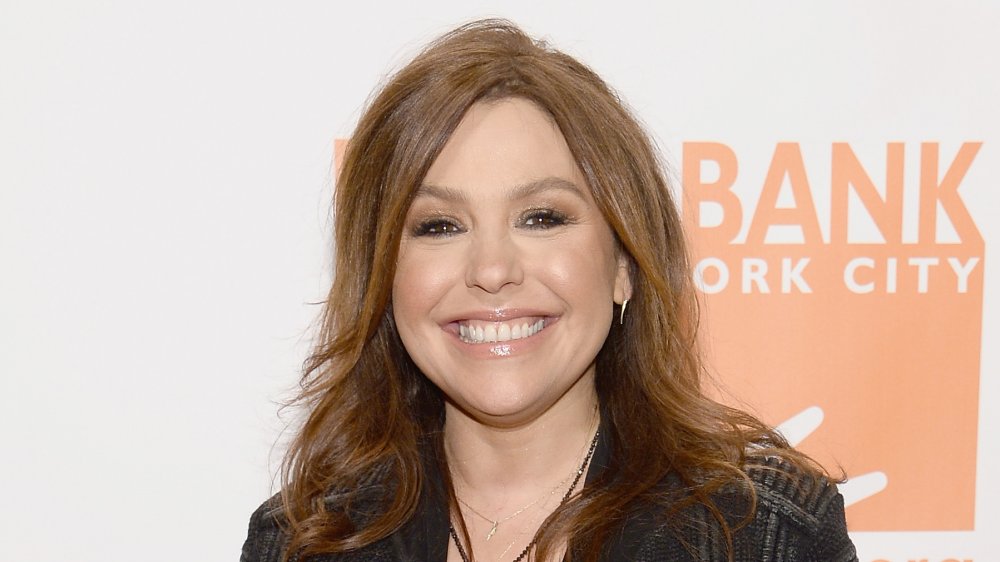 Dimitrios Kambouris/Getty Images
We may receive a commission on purchases made from links.
Rachael Ray may be one of the most recognizable celebrity chefs in the industry — except for when she's under quarantine — however, there are a few things you might not know about the food-savvy star. Frankly, in some ways, she leads a double life, which includes the fact that she has a rather strange marriage and a heck of a lot of money.
Along with her cooking and talk shows, Money Inc notes that Ray has also "branched out into a lot of different areas," in that she's created her own line of cookware, landed endorsement deals with magazines, and created a line of food products for pets, not to mention putting out a range of cookbooks. Apparently, thanks to the fact that she has such loyal fans, those who admire the TV personality "are probably going to choose to purchase these products in order to support her, if nothing else," per Money Inc.
Because of all that, Ray is worth a mouth-watering amount of money.
Rachael Ray has A LOT more money than you might think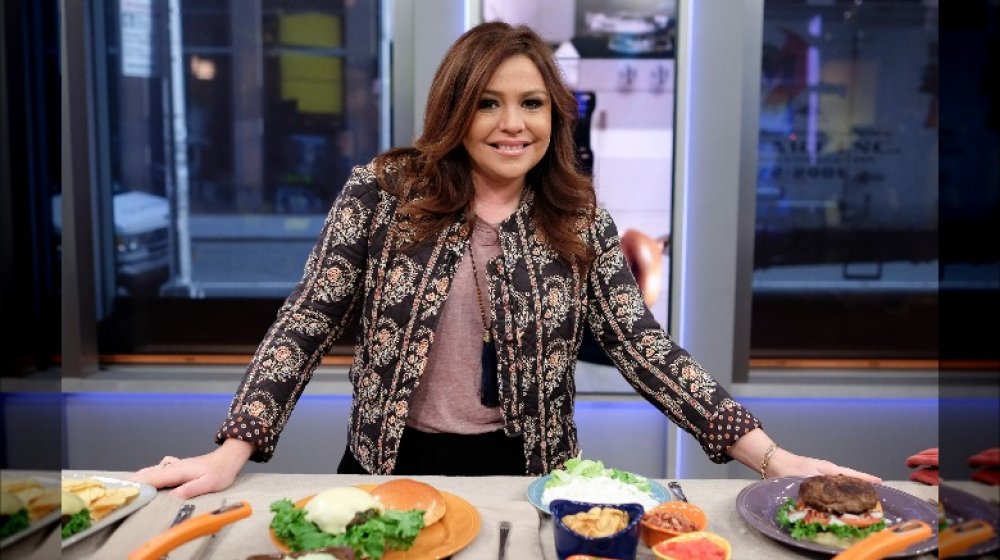 D Dipasupil/Getty Images
It surely won't surprise you that Rachael Ray is a wealthy woman. Since she's enjoyed plenty of success over the course of her career, she's earned quite a bit of money. However, you might be shocked to find out just how much she's banked because it's a lot. Like, A LOT. Yes, she's a millionaire, but would you have guessed she's sitting on a fortune of $100 million? Because that's how much she's thought to have, according to Celebrity Net Worth. 
If you're wondering how that compares to other celebrity chefs, Guy Fieri has around $25 million, Giada De Laurentiis is banking about $30 million, Bobby Flay is estimated to be worth $60 million, and Gordon Ramsay is thought to have a whopping $220 million. It turns out if you're skilled in the kitchen and have a camera-worthy personality, then you can cook yourself up a food-fueled fortune.
Yet, Ray says that money has "never motivated" her and it "never will," which is why she told The New York Times in 2018 that she's not aware of her worth and often gives so much away. "I have no idea if there's $4 in my pocket or $400," she said. "I never ask about it... I don't want to know anything at all about what I've got or what I don't." She may not want to know, but we're definitely impressed by how much she has.