The Truth About Mindy Kaling And BJ Novak's Relationship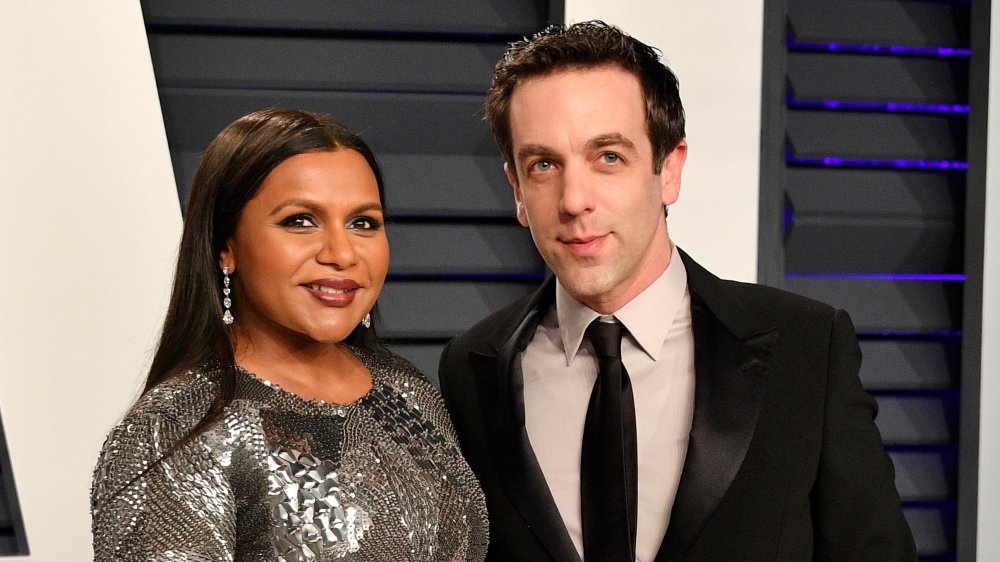 Dia Dipasupil/Getty Images
Mindy Kaling and BJ Novak rose to fame in an unusual way. The two started as writers on The Office who also had minor roles in the show. Kaling played Kelly and Novak was Ryan, otherwise known as the temp who started the fire (cue Dwight singing in evil glee). They went from being dynamic characters on The Office to becoming bona fide celebrities in their own right.
Of course, the characters Ryan and Kelly had a tumultuous relationship throughout the show and it sparked a lot of curiosity about the romance behind the camera. We know for sure that Kaling and Novak are best friends and tied at the hip. In her book, Why Not Me, Kaling said of her relationship with Novak: "We're soup snakes. B.J. and I are soup snakes." Kaling is referring to the amazing moment in The Office when Michael Scott is trying to explain that he and Holly Flax are soulmates and accidentally says that they are "soup snakes."
Kaling explained: "'Soul mates' is what you aim for, but soup snakes is what you get sometimes," (via People.)
So while we know that Kaling and Novak are soup snakes, are they dating or just best friends?
Mindy Kaling is ruined for romance because of Jim Halpert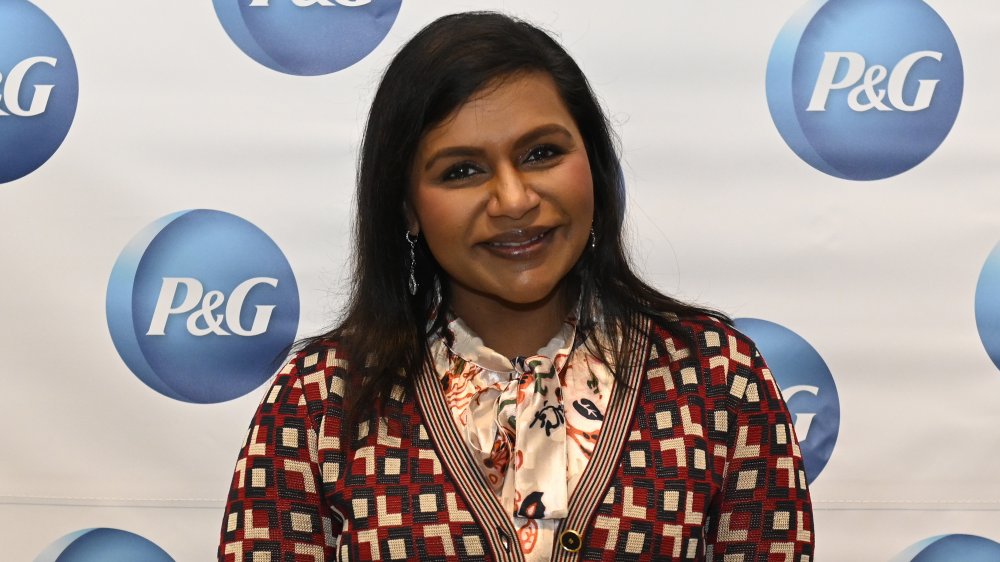 Duane Prokop/Getty Images
It all started in 2004, when a group of writers came together for NBC to create a script. Not only did the experience launch their careers, but it also ruined any hope of romance for Mindy Kaling.
As a writer on The Office, Kaling, along with BJ Novak and the rest of the writers, invented the character of Jim Halpert. How do you find anyone better than him? According to Vulture, Kaling's dating expectations became way too high because she compared the fiction of Jim to the reality of the dating world around her. Kaling said of Jim: "You can't help but in my real life think, 'Oh, maybe there's somebody like that.' And when you meet someone who has maybe three quarters of [Jim's] qualities, they also have some terrible qualities, like they can't hold down a job, or they haven't spoken to their parents for fifteen years, or they don't shower."
It's a vital point to raise, because no one can compete with Jim. However, as we return to the world of real people, fans might be shocked (or not) to discover that Kaling and Novak did, in fact, date. And their relationship mirrored Ryan and Kelly's in many ways.
BJ Novak and Mindy Kaling provide inspiration for characters in 'The Office'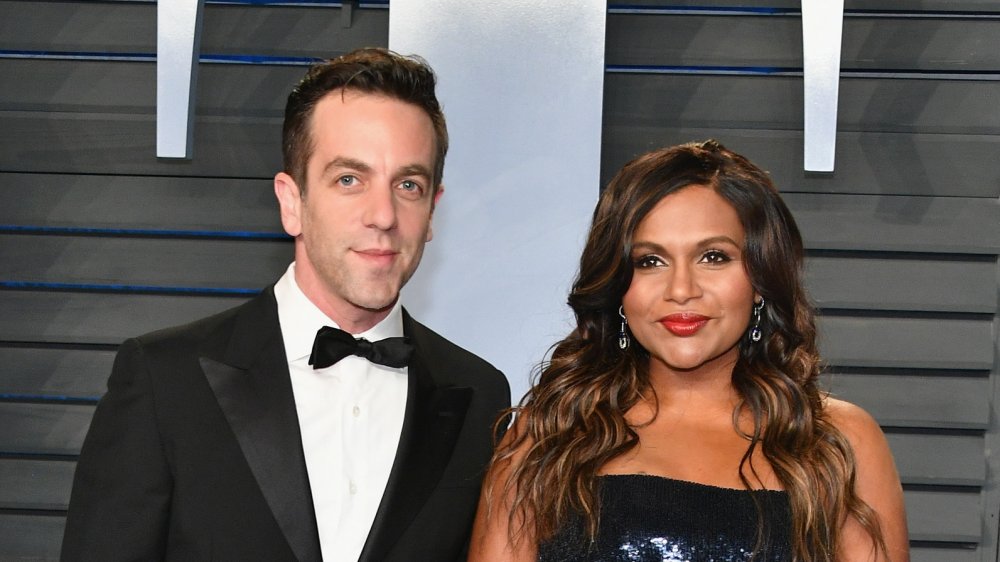 Dia Dipasupil/Getty Images
Mindy Kaling and BJ Novak dated in real life and their romance was similar in many ways to the relationship that their characters, Kelly and Ryan, were experiencing on screen. However, according to Vulture, their characters on The Office started dating before they did IRL.
Novak said of his relationship with Kaling: "No one, including us, ever really knew, 'Is this dating? Is this not dating?' We were never really dating, we were never really not dating. We didn't know. No one knew. All you'd know for sure is that you'd always find one of us next to the other, even if we weren't getting along."
Kaling, according to Vulture, said that they dated on and off for a few years but decided just to be friends: "Like, real best friends. It's the kind of friendship you have when you are embedded with someone, that you can only get by putting in that insane amount of time with people."
Now, as the years go by, Kaling and Novak prove they truly are best friends. They have attended every single Vanity Fair Oscar Party together since 2014, according to People. They're so close now that Kaling has made Novak the godfather to her daughter, according to Good Housekeeping, where Kaling says that Novak is no longer just a friend but family.