This Is Why Marisa Tomei Doesn't Have Any Children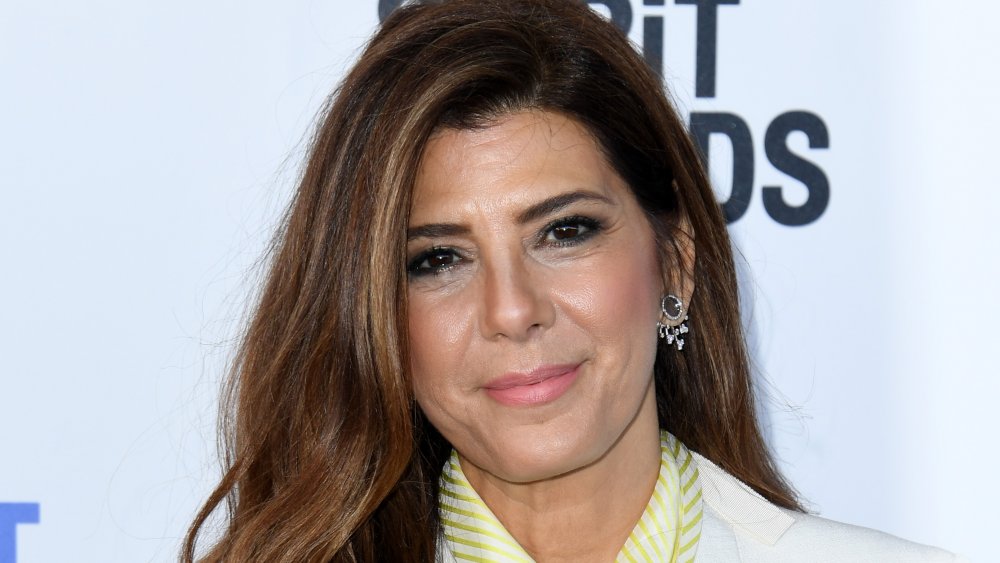 Jon Kopaloff/Getty Images
Despite Hollywood's more recent focus on feminism, the industry often perpetuates the notion that women can't "have it all." But what if some women have no interest in "all" life has to offer? For actress Marisa Tomei, her career has always taken top priority. In fact, throughout her decades in film, the My Cousin Vinny star has repeatedly expressed that she has no interest in marriage or children whatsoever.
Although Tomei has an Oscar at home, the actress remains a prime target for critics who can't seem to understand why she's never married or started a family. But that very element seems to frustrate Tomei the most. "I'm not that big a fan of marriage as an institution, and I don't know why women need to have children to be seen as complete human beings," she told Manhattan Magazine in 2009 (per Marie Claire).
Tomei's friend reiterated the sentiment in an interview with Closer Weekly in 2017. "[It] wasn't something she ever truly pursued—even in her twenties. Work has really been her life force," the source said of the 55-year-old Parental Guidance star. "She is living life to the fullest and getting offers other actors would kill for. Her success is a combination of talent and incredibly motivated hard work." 
Many people never find their true purpose in life, so we're glad to see that Tomei knows what she wants and isn't afraid to go after her dreams — no matter what the haters might say.
Marisa Tomei has fallen victim to Hollywood's sexist age trap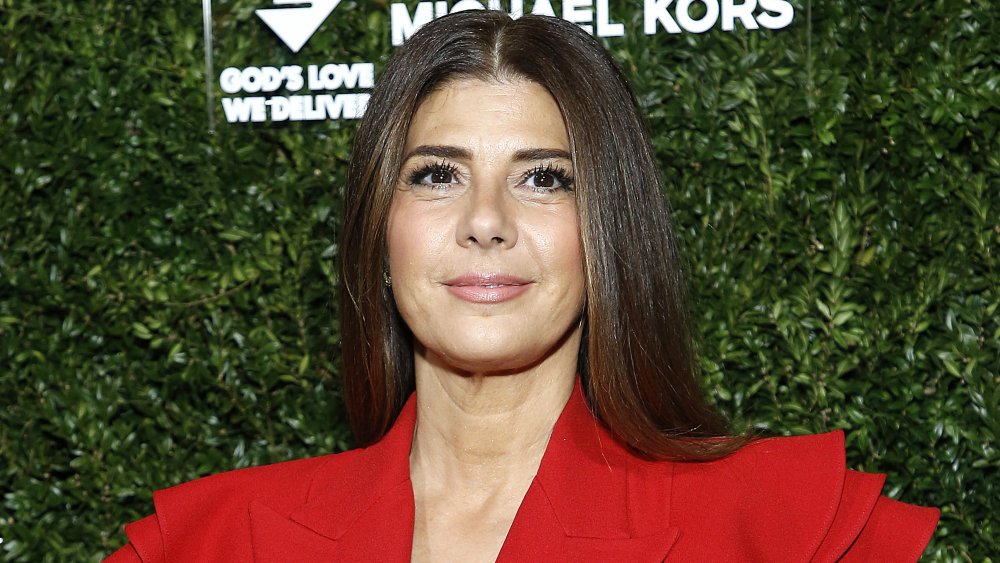 John Lamparski/Getty Images
Just as women in the entertainment industry are judged for not having children, they must also battle the sexism that comes with aging on camera. Marisa Tomei told The Observer that she "only got to be old very recently" as she discussed her role as Peter Parker's Aunt May in Spider-Man: Homecoming.
"The industry has decided I'm an aunt-type now. I'm like, is this the way it gets broken to me? But in any profession, there's a lot of sexism. That isn't exactly headline news," Tomei said in 2017. "In our business, the numbers certainly don't lie when you see how few speaking roles there are for women. It's a numbers game and if you start adding in other factors, including age, the odds diminish of getting a great part."
As The Observer reports, 33% of speaking roles and 22% of protagonists are female, which adds an element of frustration — but Tomei knows that, with continuous effort, the industry can alter its insidious ways. "Sexism is part of the culture, that's just a fact, but we can try to change that culture," she added. "I like to think things have improved in the century since we got the right to vote. But just because it's 75 percent better, doesn't mean you should stop caring about the remaining 25 percent. We need parity, both in availability of work and our compensation for that work." We couldn't agree more!