Prince Philip's Grandson Looks Just Like The Legend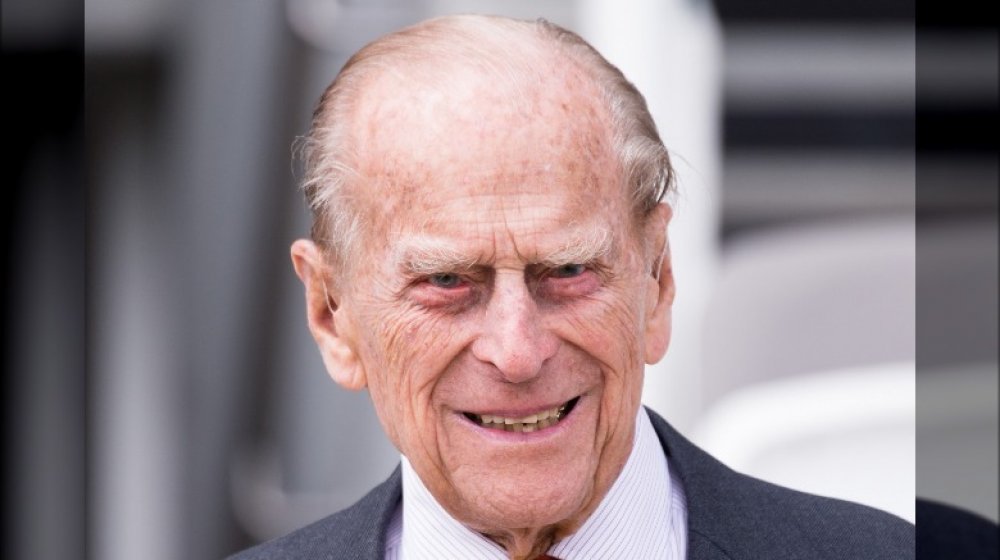 Jeff Spicer/Getty Images
Prince Philip is part of one of the most famous families in the world. As the husband of Queen Elizabeth, he's also the father of four children (including Prince Charles), the grandfather of a handful of younger royals, including Prince William, Prince Harry, Princess Eugenie, and Princess Beatrice, and the great-grandfather of Prince George, Princess Charlotte, Prince Louis, and Archie Mountbatten-Windsor.
While he surely shares similarities with each of his family members, the Duke of Edinburgh passed a fair share of his features down to his grandson, Prince Harry. Although it may be hard to see how they look alike these days, Prince Philip happened to look a lot different when he was younger. If you compare the two men when they were both around the same age, then you'll definitely see that. As Hello! points out, "Prince Harry is the spitting image of Prince Philip." In fact, "the Duke of Sussex ... bears an uncanny resemblance to his grandfather on his dad's side of the family."
Prince Harry is 'a carbon copy of his grandfather'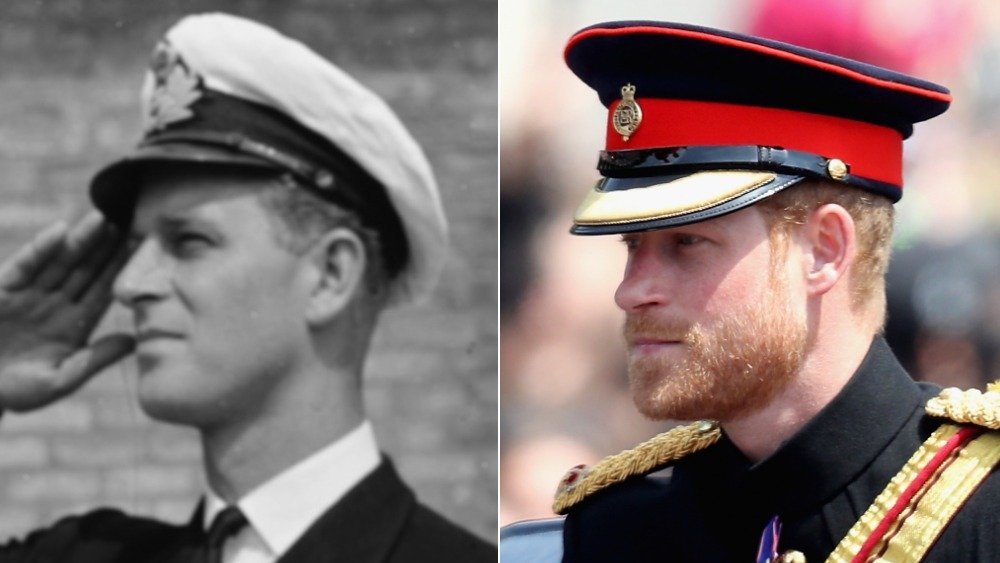 Keystone, Chris Jackson/Getty Images
If you've never noticed the resemblance between Prince Philip and his grandson, Prince Harry, then just take a look at photos of the pair and you'll see that they have "the same piercing clear eyes, strong brow, slender nose, and thin lips," according to Hello! On top of that, Elle notes that the "ginger gene is stronger than we thought" and was clearly passed down from Philip to his fair-haired grandson.
Beyond being "a carbon copy of his grandfather" — which apparently started becoming noticeable when Harry was still young — as the Duke of Sussex became older, it was clear that he also "shared the same mannerisms and expressions" as his grandfather. The resemblance shines through in pretty much every situation that the lookalike men are in, whether they're dressed up in uniform or wearing cricket attire.
And while it's certainly interesting to see all of the ways that Harry looks like his grandfather, we're even more delighted by how little Archie looks just like his royal dad.