The Truth About Kendall Jenner And Ben Simmons' Relationship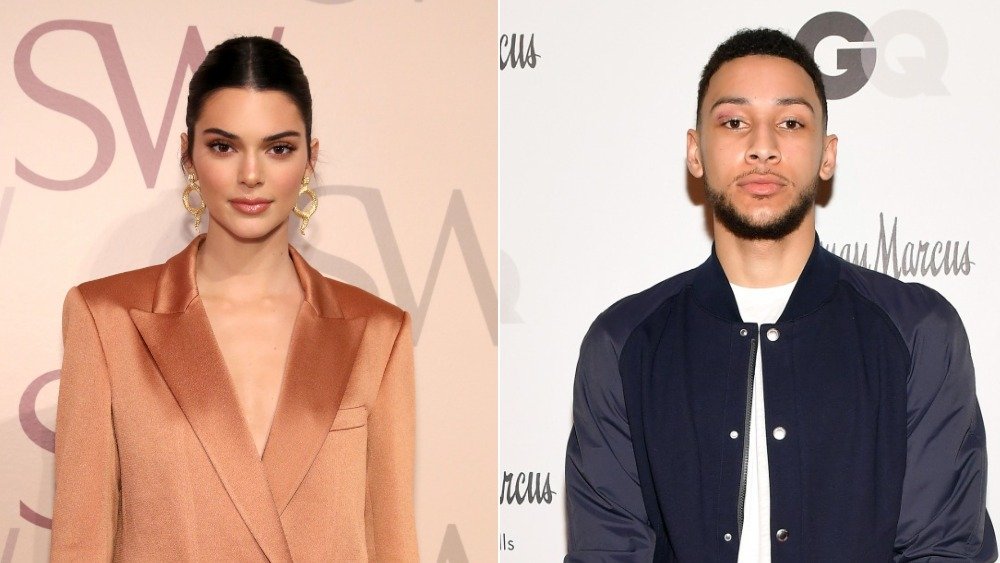 Cindy Ord & Matt Winkelmeyer
One of the best parts about following the Kardashian-Jenner clan is that you can vicariously enjoy some major relationship drama. Think we're kidding? How about the triangle between Khloe Kardashian, Tristan Thompson, and Jordyn Woods? Or what about the mystery that is Kylie Jenner and Travis Scott's relationship? So much to figure out. But for now, we only have enough of an attention span to focus on yet another drama-filled relationship between none other than Kendall Jenner and Philadelphia 76ers star, Ben Simmons.
We know that they got together in the summer of 2018, according to Cosmopolitan and we also know for sure that Kendall was a courtside fan at many of Ben's basketball games. But we also know that some other men have popped into the mix over the past few years, like Anwar Hadid. Not only that, we know Kendall and Ben have been on-again/off-again with many breakups sprinkled in the mix.
See? We told you there was drama. All that excitement aside, what we really want to know is where Kendall and Ben are today.
Kendall Jenner is very focused on privacy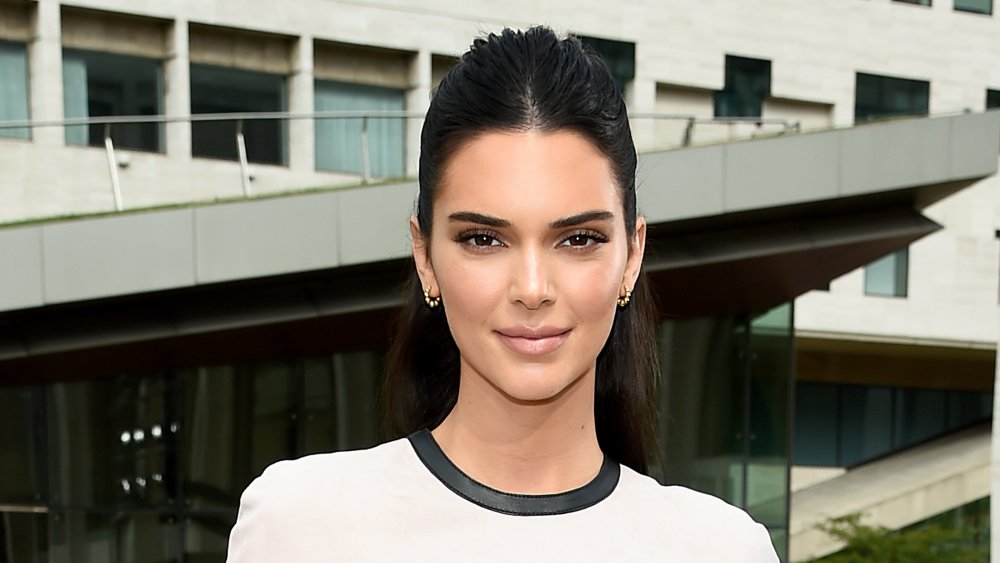 Dimitrios Kambouris/Getty Images
Unlike the other Kardashian-Jenners, Kendall Jenner seems particularly dedicated to privacy, which is great for her but makes life harder for us when we want to get the scoop on her relationships. In spite of this penchant for privacy, there are several things we know for sure that have happened in the span of Kendall's relationship with Ben Simmons.
According to Cosmopolitan, Kendall and Ben were seen shopping together in Beverly Hills in June 2018, shortly after she was spotted having a makeout session with Anwar Hadid. Hmm...okay???
In July 2018, according to Us Weekly, Ben and Kendall's relationship was described as "dating and exclusive though not official." Super clear. They appeared to spend the rest of the summer doing lovely, "couply" things, like celebrating Ben's birthday together and going on a double-date trip to Mexico with Khloe Kardashian and Tristan Thompson, according to Cosmopolitan.
But then in September 2018, Kendall was spotted smooching Anwar Hadid again and the world got confused.
Kendall Jenner and Ben Simmons choose no-strings-attached relationship
Pascal Le Segretain & Allen Berezovsky
While all might have been lost, TMZ got footage of Kendall Jenner and Ben Simmons back together in November 2018 at Ben's basketball game. Later, in December 2018, Kendall was spotted at another of Ben's games with his mother, according to Cosmopolitan. That seems pretty promising. Kendall and Ben's mom went to another game together in January 2019. Then, in February, Kendall and Ben were spotted celebrating Valentine's Day together, according to Cosmo.
But this all changed in May 2019, when People announced that Ben and Kendall were on a break. However, in December 2019, according to Cosmopolitan, Kendall was spotted at one of Ben's games.
Enter 2020. According to Page Six, Kendall and Ben spent New Year's together and "seemed together as a couple," per the outlet.
As of February, Kendall and Ben were still reported to be in each other's lives, according to Us Weekly but chose a no-strings-attached relationship. The last we've heard, Kendall shared a photo on Instagram of her getting close to model Luka Sabbat, an ex of her older sister, Kourtney Kardashian. Kendall and Luka were spotted in London together near the end of February 2020.
So it seems like Kendall and Ben are either on hold or have opted for a much more casual relationship.