The Shady Side Of Isiah Thomas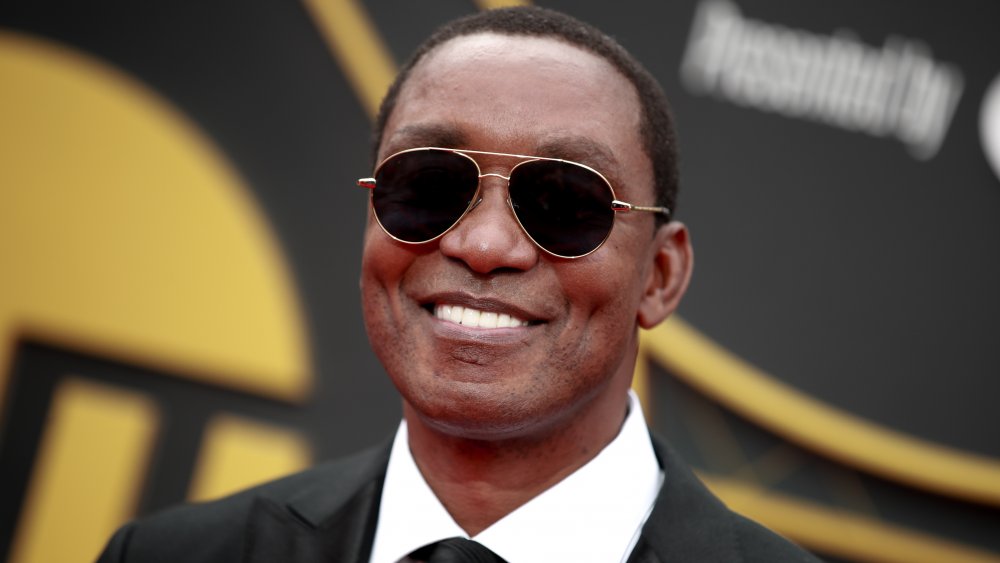 Rich Fury/Getty Images
It's been a couple decades since Isiah Thomas made sports headlines, but after the revealing Michael Jordan documentary, The Last Dance, premiered in April 2020, "Zeke" is back in the news. 
The Last Dance, an ESPN-produced 10-part documentary following the journey of the 1997-98 Chicago Bulls' chase for a sixth championship, is largely about Jordan. However, one of the biggest topics of the film revolves around the allegedly shady rivalry between Jordan and Thomas.
The drama reportedly started in 1985 at the NBA All-Star game in Indianapolis when Jordan was a rookie. According to CBS Sports, Jordan didn't get the ball very much during the game and took fewer shots than anyone else on his team. There's been speculation over the years that Thomas and some other players organized a freeze-out, specifically to teach Jordan a lesson. Per CBS Sports, the other players allegedly didn't like that His Airness participated in the dunk contest the night before wearing a gold chain around his neck and warmups instead of his Bulls uniform. At the time, Jordan said (via CBS Sports), that he "didn't want to be perceived as a rookie going out to steal the show." 
Regardless, Jordan made his mark after the All-Star break, scoring 49 points, 15 rebounds, five assists, and four steals ... against Thomas and the Detroit Pistons. It's been suggested that what happened in Indy became a turning point in Jordan's illustrious career and a potential stain on the legacy of fellow Hall of Famer Isiah Thomas, but there may be more to this story. Let's take a closer look.
Did His Airness cut Isiah Thomas from The Dream Team?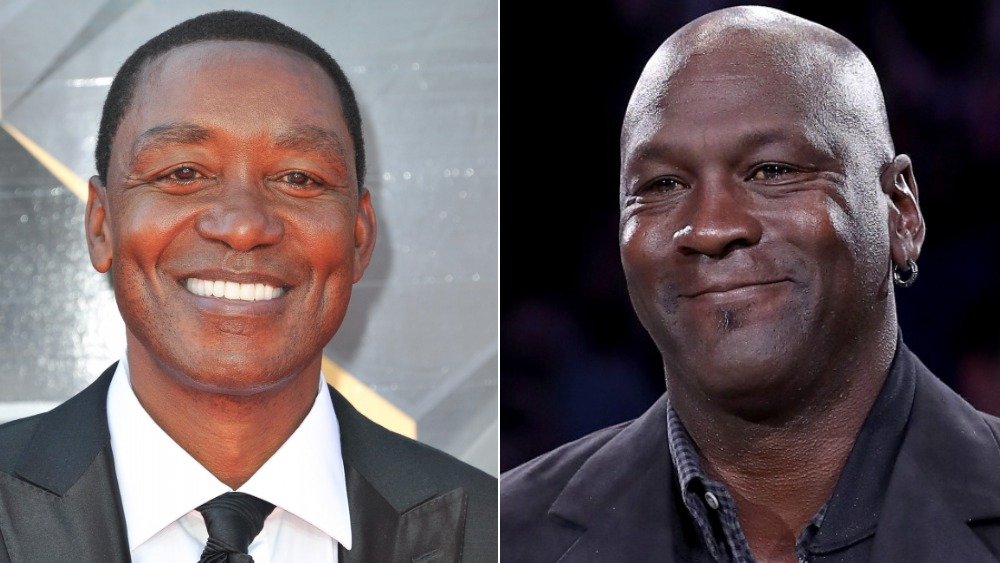 Streeter Lecka/Getty Images
Isiah Thomas and Michael Jordan had no love lost between them, particularly after the Chicago Bulls beat the reigning Detroit Pistons in the 1991 NBA championships in a clean sweep (per CBS Sports).
Prior to the 1992 Olympics, it was decided that professional players could participate for the first time in history. That year's team — aka "The Dream Team" — was built from the NBA's best, including Jordan, Magic Johnson, and Larry Bird, but as Fox Sports reports, Pistons superstar Thomas was famously left off the roster. Rumors circulated that it was Jordan's doing; that M.J. had requested Thomas be left off the squad. 
The Last Dance documentary brought up the Olympic controversy. Jordan claimed in the miniseries (per CBS Sports) that he was contacted by Selection Committee Chairman Rod Thorn before the Summer Games: "Rod Thorn calls me and says, 'We would love for you to be on the Dream Team.' I say, 'Who's all playing?' He says, 'What does that mean?' I say, 'Who's all playing?' He says, 'Well, the guy you're talking about or you're thinking about, he's not going to be playing.'"
In May 2020, Thorn insisted nothing shady had transpired involving Jordan, Thomas, and the Olympic team. "Isiah's name never came up during that conversation," Thorn told ESPN.
We may never know for sure, but it's clear that this rivalry remains a hot topic to this day!