The Real Reason Jon And Jaclyn Hill Got Divorced
Thanks to Jaclyn Hill's skill with cosmetics and her camera-ready personality, the YouTube star has earned millions of fans — and a surprisingly small fortune — over the years. However, the online personality who competes for top makeup guru status alongside famous names like Jeffree Star, Tati Westbrook, and James Charles is also known to open up about her personal life to her viewers, including her relationship with her now-ex-husband, Jon Hill. That's why plenty of people were shocked when Jaclyn announced on May 16, 2018, that the pair had decided to split up. "After almost 9 years of marriage, Jon and I have decided to divorce," she wrote on Instagram. "Although this has been one of the hardest decisions of our lives, I know it's what's best for both of us."
Although Jaclyn and Jon decided to break up and she explained that her "heart [was] broken by this," at the time, she also claimed that she would "always have love for him" and was "so grateful for all of the good times" that they'd had together. 
While the former couple could have kept any further details about their split private, both have gone public post-divorce with what they think went wrong.
Jaclyn Hill claims that she had 'nothing left to give'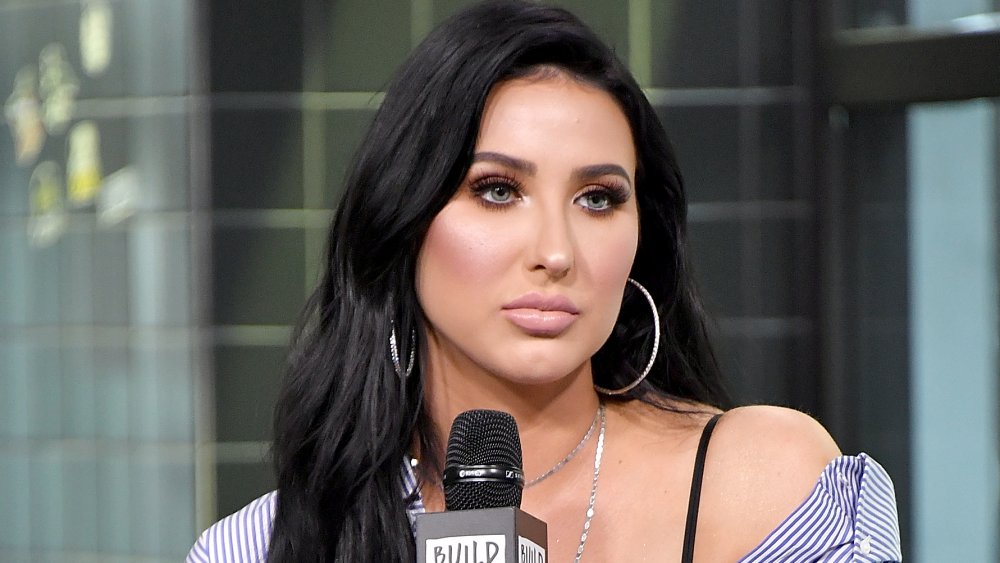 Michael Loccisano/Getty Images
Not long after Jaclyn Hill announced that she was divorcing her husband, Jon Hill, after almost a decade of marriage, she released a now-private YouTube video (via Life & Style) that addressed the situation. After again claiming that she would "always love Jon," she explained that she and her ex "never made good partners," but had "always made good friends."
Jaclyn continued by admitting that the couple had been dealing with "problems" their "entire marriage," but had "always worked to be bigger" than the issues that they'd faced. However, "it just got to the point where it was exhausting." She explained, "I was bled dry, there was nothing left to give."
The YouTube star also noted that despite going to therapy, they couldn't work things out. "At what point do you have to give up your happiness for someone else's?" she asked, then answered her own question, saying, "You shouldn't have to do that for your husband. You shouldn't have to change who you are, it's not fair." While it's clear that Jaclyn feels that her marriage to Jon caused her unhappiness, he apparently agrees.
Jon Hill says he put his ex-wife through pain
Following Jon Hill's divorce from famous cosmetic entrepreneur Jaclyn Hill, the star's ex-husband admitted during a 2018 interview with Substream Magazine that when it came to the problems in his former marriage, "it was just a lot of pain [he] put her through." 
While pointing out that he "could have been a lot better of a husband" and that the pair eventually "became more like roommates and less like husband and wife," the musician then revealed a source of one of his issues. "I've had addiction problems since I was eighteen," he said. While claiming to have been clean for five months at the time, he explained that during his marriage, Jaclyn's "fame kind of taking off just didn't really help, it made that extravagant life and kind of drug life and material stuff more appealing."
These days, the makeup mogul has a new man in her life. On April 6, 2020, Jaclyn hopped on YouTube to introduce her millions of subscribers to her new boyfriend, Jordan Farnum, saying "This is kind of weird to be sitting here in this position right now. I haven't been on YouTube in quite a minute. Now I have my boyfriend on my channel." According to J-14, the two have been together since 2018. 
If you or someone you know is struggling with substance abuse and mental health, please contact SAMHSA's 24-hour National Helpline at 1-800-662-HELP (4357).