Here's How Heather Locklear Really Feels About Her Melrose Place Character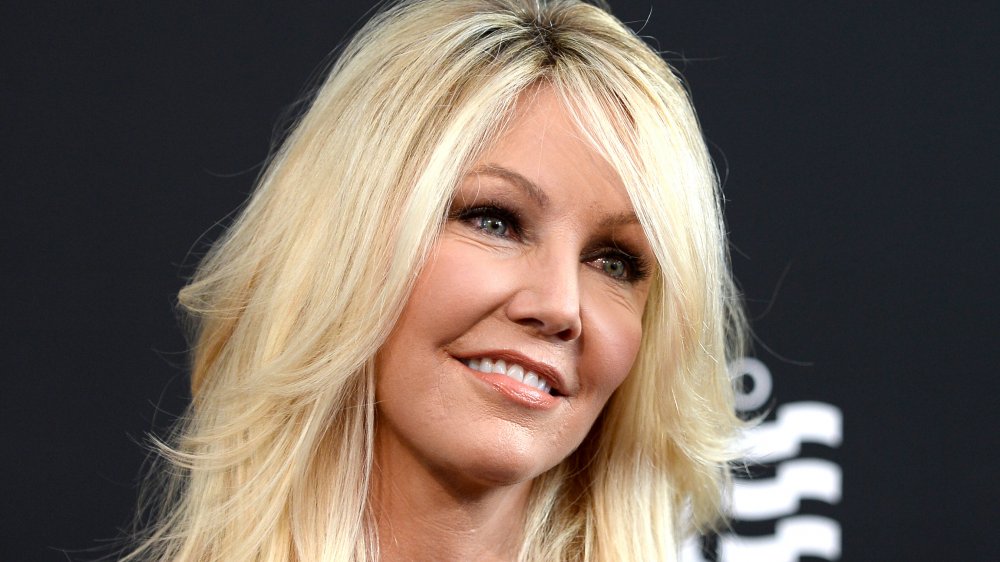 Handout/Getty Images
Actress Heather Locklear first found success in the primetime soap opera Dynasty as Sammy Jo Carrington, but the blonde bombshell skyrocketed to superstardom when she moved to Melrose Place in the 1990s. Locklear played Amanda Woodward, the villain everyone loved to hate, which launched the sudsy drama to new levels. 
Co-star Courtney Thorne-Smith, who played Alison Parker on the show, said Locklear's character changed everything. "It started out as sort of eight kids trying to make it," Thorne-Smith recalled (per Page Six). "Nobody cared, nobody watched it ... and then Heather came on and suddenly we had a villain and it just took off." 
More than 20 years after the show's finale, Locklear, Thorne-Smith, and their castmates reunited — from the comfort of their homes — for Seth Rudetsky and James Wesley's Stars in the House series. When Locklear was asked if she enjoyed playing such an "unbridled" ne'er-do-well, the actress didn't hold back.  
"It was pretty fun, since I don't normally do that in real life," Locklear said. The hosts then gently reminded her of the time Amanda referred to Alison as "a rash that I can't get rid of." Locklear laughed. "You know, you gotta say what they write."
 "I don't behave like that," she insisted. "Maybe sometimes." There's no denying that Locklear's real life has occasionally proved more dramatic than her Melrose Place persona.
Heather Locklear's real-life drama rivals her Melrose Place character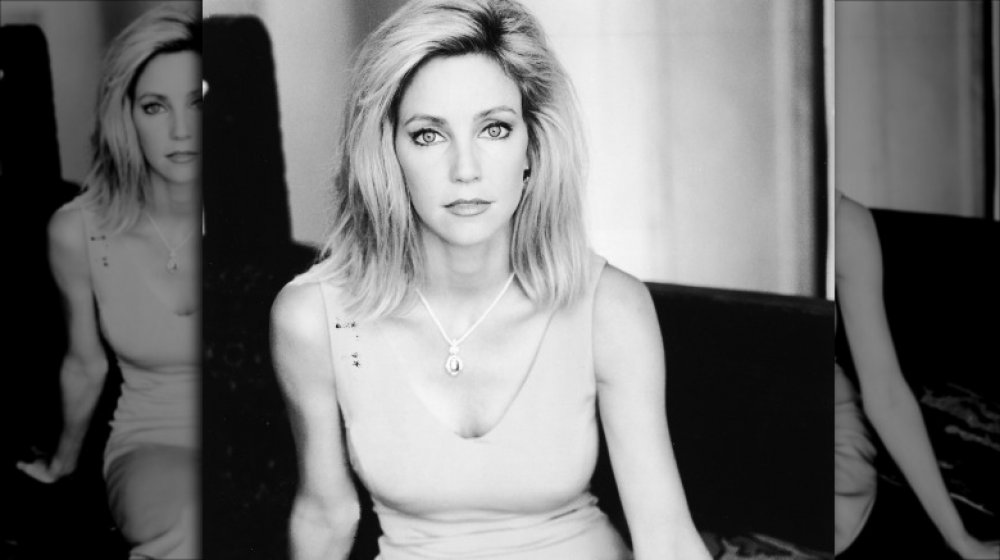 Fox Broadcasting/Getty Images
While Heather Locklear stirred up trouble as Amanda Woodward on Melrose Place, the actress has experienced her fair share of problems in real life, too. In 2018, Locklear was charged with battery on a peace officer, battery on emergency personnel, and resisting, obstructing, and delaying a peace officer, among other charges, after authorities responded to a domestic disturbance at Locklear's house in Thousand Oaks, Calif., per CNN.
The Spin City star eventually pleaded no contest and was sentenced to 120 days behind bars, but Locklear agreed to complete a residential treatment program, which enabled the TV star to skip her time in lockup. Over the years, Locklear has been in and out of rehab for substance abuse, but as TMZ reports, she has made attempts to reconcile with local police since her dramatic arrest.
Not only has Locklear been seen chatting with Ventura County law enforcement officers over coffee, but she also attended the Ventura County Sheriff's "Tip-A-Cop" event, where cops serve as waiters to raise money for charity. Witnesses said Locklear left an impressive $1,500 tip, which went to support the Special Olympics. 
We hope Locklear's future is filled with nothing but fictional mischief from now on. And speaking of fictional mischief, Locklear said if a Melrose Place reboot materialized, "It'd be fun to play Amanda again." 
If you or someone you know is struggling with substance abuse and mental health, please contact SAMHSA's 24-hour National Helpline at 1-800-662-HELP (4357).