Actress Heather Locklear Reportedly On Psychiatric Hold After Alleged Breakdown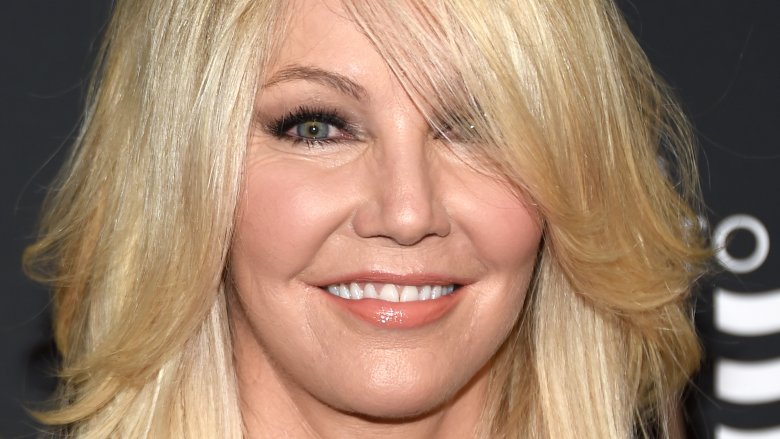 Getty Images
Melrose Place star Heather Locklear has reportedly suffered a mental breakdown.
TMZ reports that Locklear was placed on a psychiatric hold on Sunday, Nov. 18, 2018, after both her therapist and lawyer determined that she needed medical attention. After someone called 911 and paramedics arrived at Locklear's home, the actress was transported to a hospital.
According to the Daily Mail, the incident occurred after Locklear allegedly physically assaulted her boyfriend, who E! News identified as Chris Heisser, and then kicked him out of her residence. The publication noted that Locklear, 51, was placed on an involuntary 5150 psychiatric hold and could be hold for a maximum of 72 hours, during which time she'd likely be evaluated and treated.
Locklear has a history of troubling behavior. In late February 2018, she was arrested on suspicion of domestic violence after her brother reportedly called 911 upon seeing her and her boyfriend fight. When police arrived, they reportedly saw a mark on her boyfriend's face and took Locklear into custody.
During the arrest, Locklear allegedly hit three officers and threatened police by saying, "If you ever come back to my house I will shoot you." This prompted officers to return a week later, while Locklear was reportedly seeking treatment at a facility, with a warrant to search her home for a gun that was registered in her name in 1985. They did not find the weapon.
Locklear made headlines again in June when she allegedly threatened to kill herself. Someone called 911, and Locklear was reportedly hospitalized and evaluated. Not long afterwards, 911 was called again on June 24 when she was allegedly intoxicated and appeared to be "extremely agitated." She reportedly fought a responding officer and EMT, resulting in her arrest for two counts of misdemeanor battery upon an officer and emergency personnel.
After being released from jail the next day, she was hospitalized for an alleged overdose. According to the Daily Mail, she was placed on a 5250 psychiatric hold, which can last for up to 14 days and often includes a five-day detox and a psychiatric evaluation.