Heather Locklear Arrested For Allegedly Assaulting Police Officer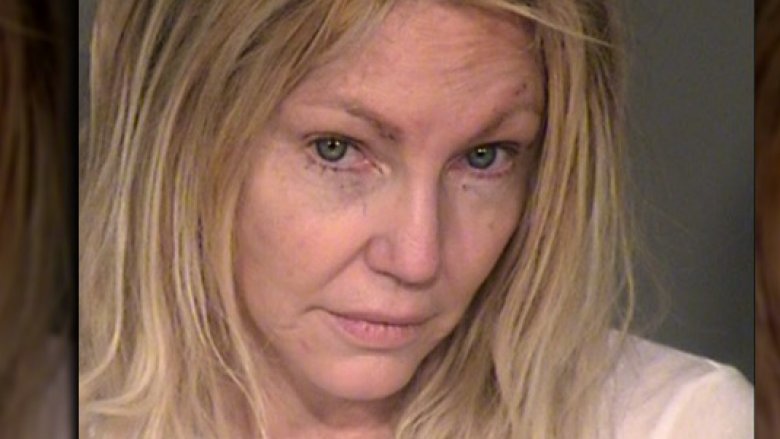 Getty Images
Heather Locklear is facing more legal troubles after she was arrested on Sunday, June 24, 2018.
TMZ reports that the former Melrose Place star was taken into police custody shortly before midnight on Sunday, after officers responded to a 911 call at her house. According to the celebrity gossip rag, a family member of Locklear's made the call to police. Locklear was allegedly intoxicated at the time.
When police arrived, Locklear was said to be "extremely agitated." She reportedly punched one police officer who had been trying to put distance between her and her family. She also allegedly kicked a paramedic while EMTs had been attempting to place her on a gurney. After being taken to the hospital for an exam, Locklear was transported to jail. There she was booked for two counts of misdemeanor battery upon an officer and emergency personnel. At the time of this writing, Locklear is being held on $20,000 bail.
TMZ noted that her arrest marked the second time police had visited her residence that day. Authorities had reportedly been to her home hours earlier around 6 p.m. but had determined that no crime had occurred and had left.  
According to Variety, Locklear is scheduled to appear in court on Tuesday, June 26.
As Nicki Swift previously reported, Locklear was arrested suspicion of domestic violence in late February 2018, after she and her boyfriend had allegedly been fighting. After cops saw that Locklear's boyfriend had a mark on his face, they took Locklear into custody, though it reportedly wasn't easy. She was said to have hit three officers before she was handcuffed. During her arrest, she also reportedly told cops, "If you ever come back to my house I will shoot you." This prompted officers to obtain a warrant to search her property for a gun, as the actress had registered a gun in her name in 1985. They did not find a weapon.
Following her arrest in February, Locklear entered a treatment facility. She was later hospitalized and made to undergo a psych evaluation after a 911 caller claimed that Locklear was threatening to kill herself.