Heather Locklear Reportedly Hospitalized For Alleged Erratic Behavior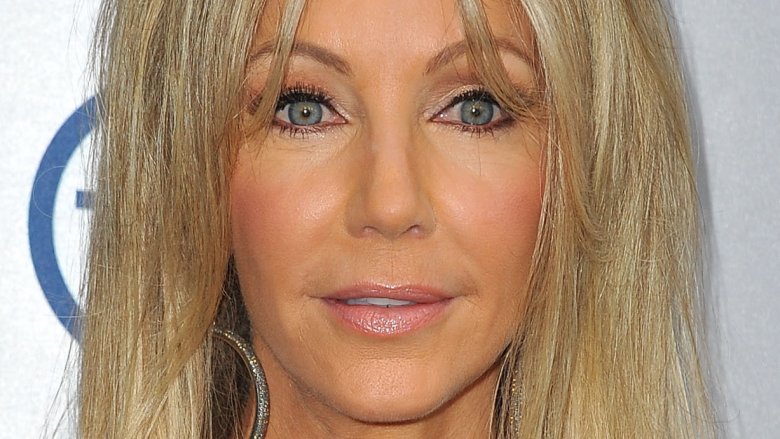 Getty Images
Heather Locklear was reportedly taken to the hospital on Sunday, June 17, 2018.
According to TMZ, a relative of the Melrose Place actress called 911 out of concern for her, claiming that Locklear was threatening to kill herself, though she apparently didn't have access to any weapons at the time.
The Ventura County Fire and Sheriff's Departments responded to the scene. In an audio recording of the dispatch obtained by TMZ, Locklear was said to have been behaving erratically and was "agitated and violent." She had also allegedly been "looking for a gun to shoot herself."
TMZ reports that Locklear was hospitalized and underwent a psych evaluation.
As Nicki Swift previously reported, Locklear was arrested in late February 2018 for suspicion of domestic violence, after authorities responded to a 911 call and found Locklear and her boyfriend, Chris Heisser, fighting. Police allegedly saw a mark on her boyfriend's face, and subsequently arrested her. She reportedly fought the police officers, hitting three of them. According to reports, she was transported to a hospital for an evaluation after her arrest.
While getting arrested, Locklear had allegedly told police officers, "If you ever come back to my house I will shoot you." The police then found that she has had a handgun registered in her name since 1985. Cops obtained a warrant to search her home for the weapon, but they did not find one.
Locklear was at a treatment facility while cops were searching her home. A friend of hers told People magazine that Locklear was seeking treatment for addiction.
In March 2018, the domestic battery charges against Locklear were dropped.