Erika Giradi's Son Looks Just Like The Reality Star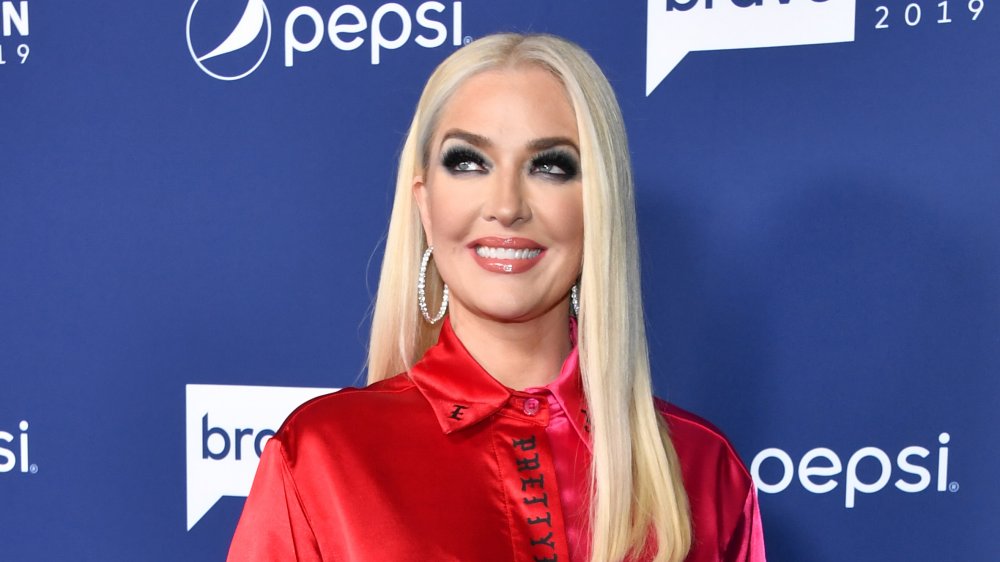 Dimitrios Kambouris/Getty Images
On May 5, 2020, Real Housewives of Beverly Hills star Erika Girardi, aka Erika Jayne, surprised fans when she shared a rare photo of her son Tommy Zizzo wearing his police officer uniform on Instagram. While Erika is a public figure, her son has no interest in the spotlight. Along with the photo, the Dancing With the Stars alum wrote, "People say we look alike. No, you can't comment."
Although the singer removed the option to comment on the IG post, she told Andy Cohen, "I put him on Instagram and it was my best-performing post" during an episode of his SiriusXM show Radio Andy. When she was asked why she shared it, she responded, "I don't know... but I am a proud mom of my essential worker son."
Even though her followers loved to see Tommy on her page, it doesn't mean he's coming on the show any time soon. She told the host, "He didn't choose this life. I chose this life and we try to protect him. I don't care if he's an adult and he carries a gun and a badge, he's still my boy. But, you know what, I posted it and I'm glad I did. He's a very fine young man and I'm super proud."
Still, the Broadway star admitted she never asked or permission to share it and he didn't mention anything after she posted. A few days out, it's safe to assume that he didn't get too mad, since she hasn't deleted it.
Erika Girardi doesn't think her son will appear on 'Real Housewives'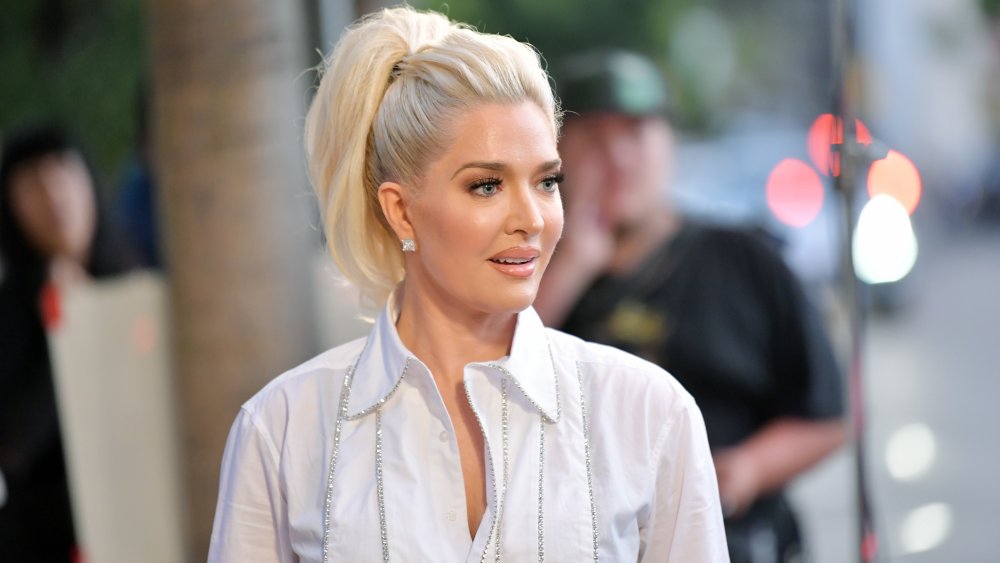 Amy Sussman/Getty Images
During a 2019 Watch What Happens Live appearance, Erika Girardi was asked if her son Tommy Zizzo would ever appear on TV. She said, "Probably not. I don't think so, no. You know, he has a private life; he's a police officer." She also teased what he looks like, saying, "He looks just like me, but a boy." As you can now see in the photo she shared (below), that's totally true.
In 2017, she commented on the curiosity surrounding her son with The Daily Dish, remarking, "It's not weird." She added, "I'm sure that they're curious because the only thing that they see is this thing. But I am a mother. My son does live with me. He is a police officer and he will remain off-camera." The author also dished on the perks of having a police officer in the home: "I actually love having my son there. He's free security, OK?" 
She elaborated on that sense of comfort, explaining, "I worry about my boy as I'm sure everyone whose family member is in law enforcement or in the military [is], OK? It's nice to hear him come home. It's nice to hear him come off duty and I can see his car in the driveway or I hear him walk up the steps. To me, I sleep a little better at night just knowing that I know where he is." It's unclear if he still lives with her.
Tommy Zizzo is Erika Girardi's son from her first marriage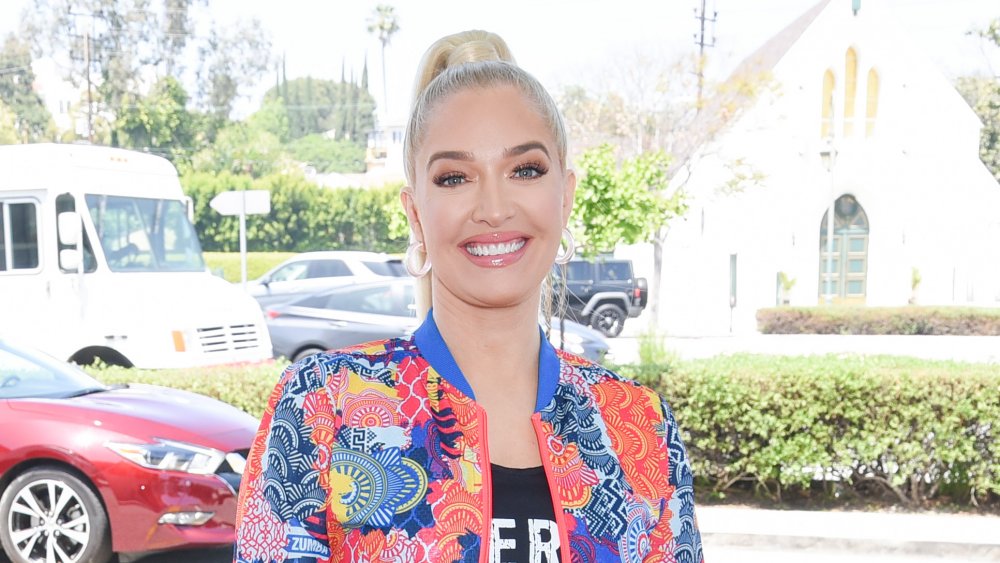 Presley Ann/Getty Images
Before Erika Girardi married her husband of 20+ years, Tom Girardi, she was married to another guy with the same first name. In 2018, The Daily Dish reported that Erika's first husband, Tom Zizzo, is seven years older than her. They met in New York City when she was 19 and moved in together a few months later. Then, she found out she was pregnant with their son and the couple decided to get married in December 1991.
After Erika and Tom Zizzo split up, she moved to Los Angeles with the hopes of making it in the entertainment industry. As a result, the singer became bicoastal so she could still play an active role in her son's life, which led to Tommy flying between both coasts as well. And, of course, Erika met her current husband during her early days in California.
During the April 22, 2020 episode of Real Housewives, Erika told Garcelle Beauvais how she knew Tom Girardi was the one. She explained, "The one thing I love the most about Tom [is] when my son was younger, he welcomed him with open arms." All of the men named "Tom" in Erika's life prefer to be more low-key and that's something she has made an effort to respect.
While her rare photo of Tommy does prove they look so much alike, it's not necessarily an indication that fans will see much more of him in the future.