The Real Reason Sigourney Weaver Changed Her Name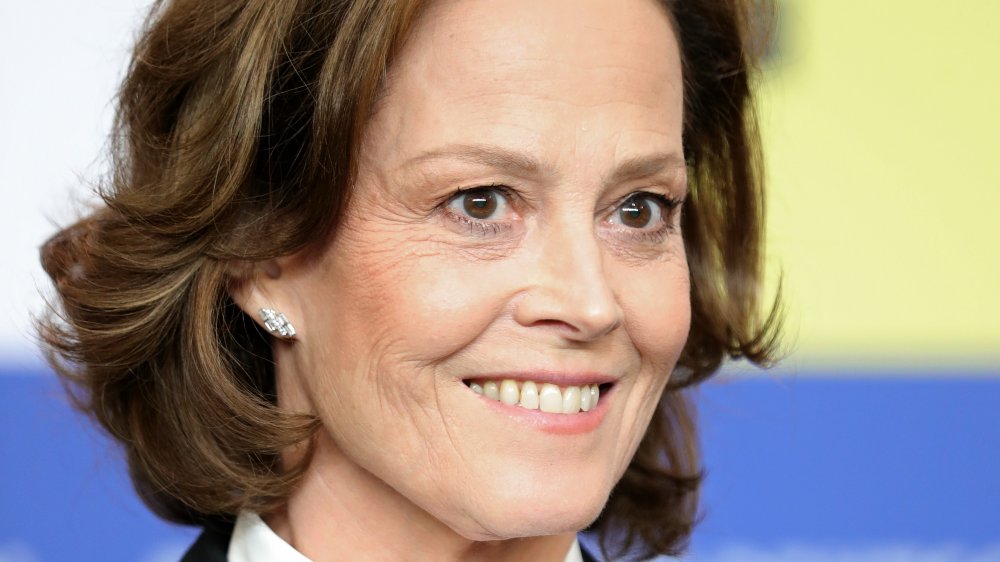 Andreas Rentz/Getty Images
For nearly five decades, actress Sigourney Weaver has commanded the big screen with each iconic role she's embodied. Weaver's turn as Ripley in Alien launched her to superstardom in 1979, yet the A-list star never expected to find success as an actress. But it wasn't because she didn't have the talent — it was because she was tall. At nearly 6-feet tall, an 11-year-old Weaver "felt like a giant spider," she told Parade in 2019. "I never had the confidence to ever think I could act."
Weaver's stature also made her feel out-of-sync with her real name, Susan. "I was about six feet tall and called Susie or Sue," Weaver told The Sun (via the Irish Examiner). "Even at 11, I was being shunned by normal-sized children. It led to me changing my name from Susan to Sigourney at 13. I felt too tall to have a short name like that and saw 'Sigourney' in F. Scott Fitzgerald's book The Great Gatsby." Her parents, however, continued to call her "S" because she loved the initial.
Yet, while the name change made Weaver feel more comfortable, her confidence continued to wane. "I wish I'd had more confidence at 18 — but that lack of confidence lasted until well after that. I was just downright shy," she added. "Even now, I realize that I am not charming enough on screen to sustain an audience for two hours, without a good script to carry me." We beg to differ!
Sigourney Weaver's 'difficult' mother didn't boost her confidence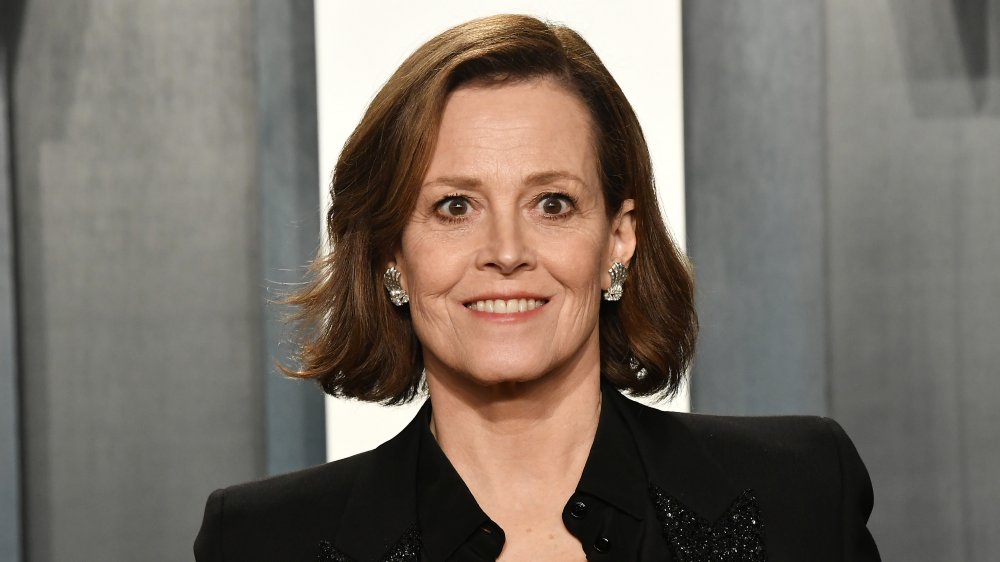 Frazer Harrison/Getty Images
As the child of British thespian Elizabeth Inglis, Ghostbusters star Sigourney Weaver was born with talent in her blood. However, when it came to her own daughter's emotions and ambitions, Inglis was apparently anything but supportive. Weaver told the Daily Mail that growing up in the shadow of her beautiful mom made her yearn to "be the pretty one," even though she was bullied for being "a too-tall beanpole." But when Inglis told her she was "just plain," she crushed Weaver's self-esteem.
"I thought, 'Gee, if your mum doesn't even think you're pretty,'" she recalled in 2009. "We had a difficult relationship. My mother was a difficult person to know." But Weaver insists that Inglis was also her inspiration. "She was a kind of renegade," she explained. "She left her family and moved to the U.S. because they didn't want her to be an actress, and she always made her own way in the world."
In fact, if Weaver could offer her 25-year-old self advice, she would tell her to "just go for it." "I would say... 'Just relax, don't stop having fun because you're hoping for a job.' I feel like the universe will sort this out for you," Weaver told GPS Radar in 2018. "I think you can just be in the moment and you know life will let you know pretty quickly whether you're on the right path or not." The right path, indeed.
Sigourney Weaver thinks her 'best days are still to come'
Amy Sussman/Getty Images
Sigourney Weaver's unconventional looks have allowed her to assume varied roles throughout her vast career. And now, at age 70, she has no plans to alter her appearance whatsoever. "It's important to grow old gracefully, and that's what I plan to do. I am here to stay," she told The Times Live (via Allure). "I take care of myself, and I have the discipline to stay fit and have good health until I am very old. I'm not planning on retiring, and in many ways, professionally at least, I think my best days are still to come."
Weaver also told Daily Mail she's content with the fine lines on her face because when faced with the alternative — Botox or plastic surgery — she finds the look "scary." "I like getting older," she said. "There's nothing more inspiring to me than a woman in her 70s who's full of life and still useful. I never notice age in people's faces. I just look at the whole person."
Unlike most actresses who feel compelled to get plastic surgery to remain relevant, Weaver relishes the thought of aging. "When you're young, there's so much now that you can't take it in. It's pouring over you like a waterfall," she told Esquire in 2009. "When you're older, it's less intense, but you're able to reach out and drink it. I love being older." We can't wait to see what's in store for this talented star!