This Is Why Demi Moore's Daughter Didn't Talk To Her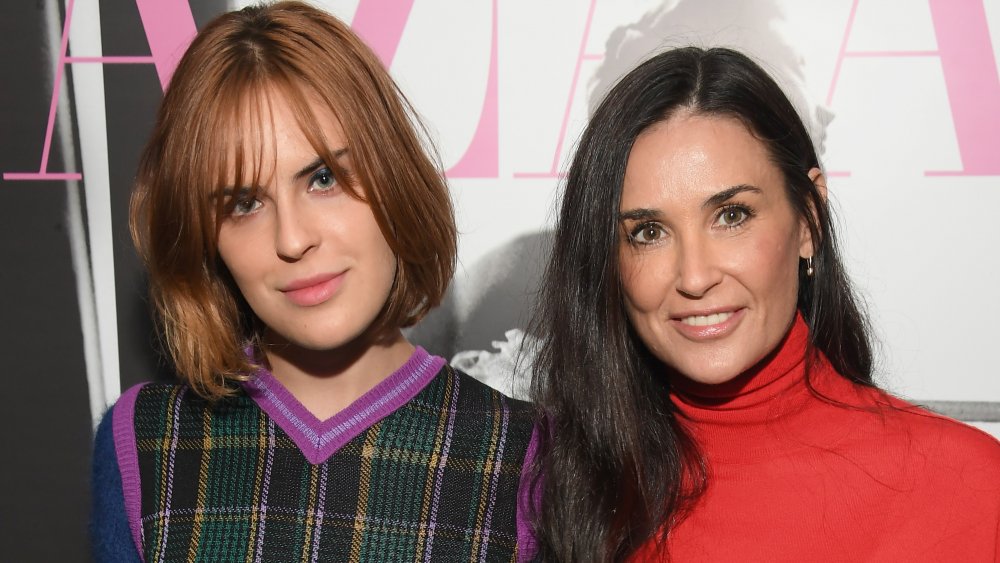 Matt Winkelmeyer/Getty Images
Demi Moore and Bruce Willis have three daughters, Rumer, Scout, and Tallulah. While in 2020 they're all quarantining together in Idaho like a big, happy family, that wasn't always the case. In a Mother's Day Instagram post, Tallulah revealed, "I didn't talk to my mom for almost 3 years and during that shattered time this day would transport me from fragmented pieces to absolute dust." 
She explained how the holiday used to upset her, writing, "I remember tearing up driving to work upon hearing a radio ad that cheerily recommend (sic) which 'perfume Mom would absolutely adore'. I digested the entire celebratory nature of the day as an insensitive slight to MY pain and MY story." Then, she revealed, "However, my story changed. Through a metamorphosis of inward self reflection and a malleability to forgive, 3 years did not stretch to forever. The gratitude of that truth has never lost its potency."
A lot has changed. She shared, "I am magnetically transfixed by my mother, if you know me personally you know the magnitude of her presence in my life." Addressing her mother directly, Tallulah wrote, "I revel in all that you are @demimoore and all that you continue to teach me. I witness what this day means for you, and where you came from. Every nook and cranny of you is worthy and gilded. I love you." 
While she didn't address why she and her mother didn't speak for three years in that particular post, she and her sisters have talked about it in the past.
Tallulah Willis witnessed Demi Moore's struggles with addiction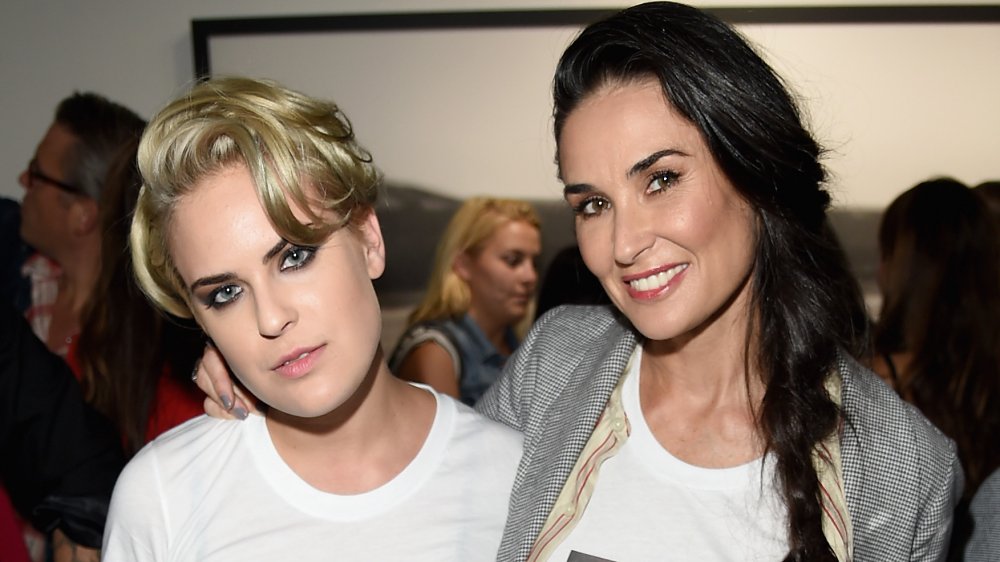 Jason Merritt/term/Getty Images
In November 2019, Demi Moore and two of her daughters, Rumer and Tallulah Willis, appeared on Jada Pinkett Smith's Facebook show Red Table Talk, which she hosts with her daughter Willow Smith and her mom Adrienne Banfield-Jones. The ladies dished on Moore's autobiographical book, specifically her revelations about struggling with addiction. People reported that Rumer described Demi's addiction as "jarring." 
Tallulah recalled, "It's like the sun went down and like, a monster came. I remember there's just the anxiety that would come up in my body when I could sense that her eyes were shutting a little bit more, the way she was speaking. Or she would be a lot more affectionate with me if she wasn't sober." 
She went on to confess, "It was very weird, and there were moments where it would get angry." She divulged, "I recall being very upset and kind of treating her like a child and speaking to her like a child. It was not the mom that we had grown up with."
Aside from discussing Moore's issues related to alcohol, Tallulah said she felt like she "didn't know [Moore] very well." During the episode, Tallulah admitted she learned a lot about her mom by reading her book. Before the book, Tallulah "felt like [her] mom made a choice to hold back certain things, like sharing about her past..." As a result, she shared, "I think it always made me feel very far away from her."
Demi Moore was on the outs with all three of her daughters at one point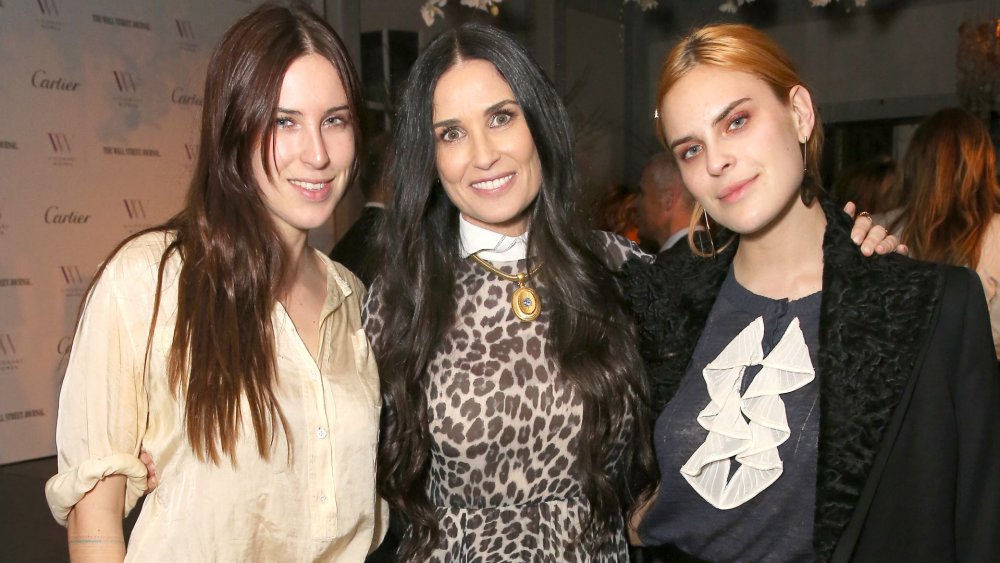 Rachel Murray/Getty Images
Tallulah Willis has made headlines for talking about her estrangement from Demi Moore on Mother's Day, but it's not the first time that she has mentioned this publicly. During the episode of Red Table Talk in 2019, Rumer Willis talked about being stuck in the middle when her sisters Tallulah and Scout Willis weren't speaking to Moore. According to the Daily Mail, she said, "Scout and Tallulah had very different experiences than I had when we stopped talking to my mom — they didn't speak to her for three years." In response, Rumer "went in and out as kind of like the ambassador for the family."
While she was trying to look out for her mother, her sisters didn't take too kindly to that. Rumer confessed (via Entertainment Tonight),"my family basically kind of, like, shunned me and kind of called me a traitor for going to talk to her." As a result, she thought, "Then I'll have no one; I'll have my mom who's, like, not capable of being my mom right now and then the rest of my family is just not gonna speak to me anymore."
Overall, the Willis sisters felt like they weren't prioritized. Tallulah said she "felt very forgotten" and Rumer agreed adding, "I was so angry because I felt like something that was mine had been taken away."
There were many issues between Moore and her daughters, but it seems like they are in a much better place now.