Priscilla Presley's Granddaughter Looks Just Like The Legend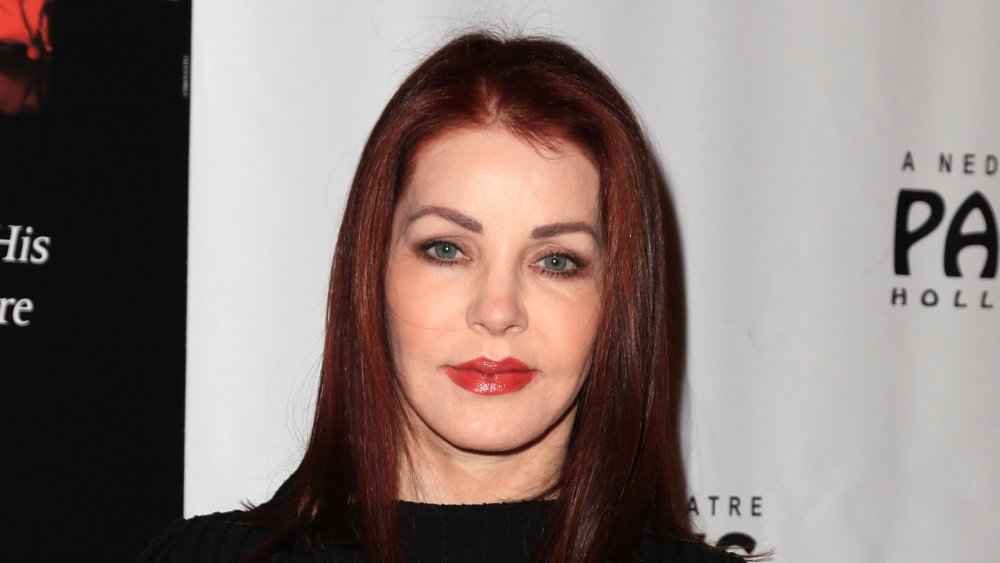 Angela Weiss/Getty Images
It's undeniably entertaining to take a peek at the grandchildren of music industry icons, who take after their famous grandparents in more ways than one. For instance, Paul McCartney's grandson has the same chill vibe as the former Beatle, Loretta Lynn's granddaughter looks (and sounds) just like the country star, and Bob Dylan's grandson grew up to be a talented and gorgeous rock star. And while Riley Keough decided to make her name in the acting side of show business, the younger member of the Presley family definitely inherited her famous grandmother's looks.
Keough may not be the most famous face in Hollywood quite yet. However, you may have spotted her with her grandmother — Elvis Presley's former wife, Priscilla Presley — at the 2015 premiere of the actress' film, Mad Max: Fury Road. Keough appeared in the movie as Capable, one of Immortan Joe's wives who are kept as prisoners. Her grandmother was surely more than willing to support her at the event, as an insider told Closer Weekly in February 2020, "Priscilla loves following Riley's acting career, she's so proud of her."
As sweet as that is, what makes it even more endearing is the fact that this lookalike granddaughter is just as willing to show her grandmother some love.
The King's granddaughter Riley Keough called her grandmother a 'queen'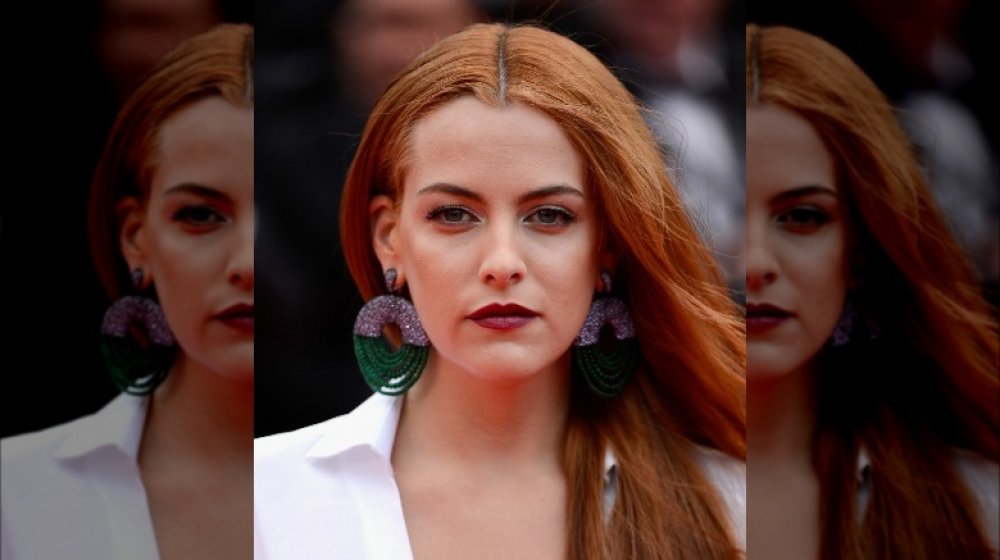 Ian Gavan/Getty Images
As the daughter of Elvis and Priscilla Presley's only child Lisa Marie Presley, Riley Keough may be able to call the King of rock 'n' roll her grandfather, but she also considers her grandmother to be a queen. Keough called her grandma exactly that in an Instagram post on May 25, 2018 celebrating the older woman's birthday. The tribute also included a trio of photos of a younger Priscilla, which makes it clear that she shares a distinct resemblance with her granddaughter. The two have the same shaped eyes, nose, lips, and even the same chin.
While the photos show Priscilla with the jet black hair that she was known for as a young woman, she tends to opt for red hair these days — which only makes her look more like Keough, who also tends to slay the fiery shade.
Obviously, shared features are strong in this famous family. Not only does Keough take after her grandmother, take a look at her brother and Elvis' grandson who looks just like the legendary performer.