The Real Reason Cameran Eubanks Left Southern Charm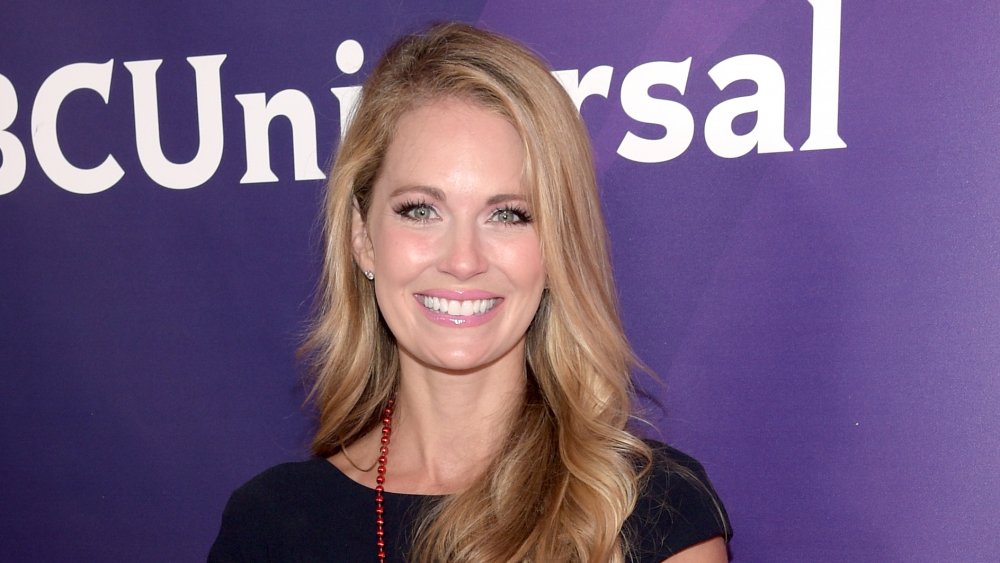 Jason Kempin/Getty Images
It is officially the end of an era for Bravo's Southern Charm, as original cast member Cameran Eubanks announced she's leaving the show for good and won't be returning. When she announced her departure in the most low-key way possible — in an Instagram comment, per People — it didn't come as much of a surprise to some fans, as her role on the show has admittedly been diminishing for some time now.
Still, rumors spread that there was some scandal surrounding her departure, but Cameran quickly explained why she really left Southern Charm in another Instagram post. Staying true to character, the reality star scolded people for being callous and rude — and dragging her sweet, handsome husband into it. 
Cameran has been at the center of the show since its inception, providing voice-over narration and always being the classy, snarky voice of reason. Without her, who will shame Shep into evolving out of his man-child ways? Who will barely hide their look of confusion as they pretend to care about Craig's pillows? And who will play as many sides as humanly possible when it comes to group drama? The show will surely suffer without her.
But one could see that since the birth of her daughter, Palmer, in 2017 that Cameran's priorities shifted. Juggling a new baby, filming the show, her real estate work, and her marriage off-screen seemed to be taking its toll on her. Which is why the rumors about her leaving are so absurd. 
Rumors about Cam's husband on 'Southern Charm' spread quickly
Although the announcement came in the form of an Instagram comment and wasn't confirmed by Bravo (per People), Cameran Eubanks' departure from Southern Charm wasn't that shocking. She seemed to be evolving out of it anyway over the past two seasons. And given some of the problematic issues with other cast members past and present  — like sexual assault allegations against Thomas Ravenel or Kathryn Dennis' racist comments to a Charleston activist — it makes sense that the woman who brought the "charm" to the series would want to distance herself from it a little bit. Or simply just move on with her life.  
But All About The Tea reported that Cam's husband, Jason Wimberly, was having a two-year affair behind her back and that when she realized that producers were going to use the alleged affair as a storyline on the new season she was "devastated," went off on producers, and quit. The site also reported that it was Kathryn who filmed scenes in January 2020 revealing the supposed affair. A source claimed, "The fact that Kathryn Dennis of all people would hurt her was a double blow."
Cameran Eubanks insists her marriage is fine
Cameran Eubanks quickly shut down rumors about why she's leaving Southern Charm for good. She posted a long statement on Instagram in mid-May 2020, writing, "this is what you sign up for when you put [your] life on reality TV... and why I'm getting out of it now. Drama is needed to stay relevant on reality television and sadly false rumors about others are sometimes created."
Addressing rumors about her life specifically, she said, "It has come to my attention that insidious rumors are now spreading and fake articles being written... some of which pertain to my marriage." Cameran added, "While upsetting, it sadly doesn't surprise me as this is what reality television has come to nowadays and a large reason why I kept my marriage off the air. You must protect what is sacred to you. Some things aren't worth a big paycheck." She defended her husband, saying he's the "most sincere and faithful human" she knows and was "disgusted" that he was being "falsely dragged into this." 
Southern Charm was in the process of filming Season 7, but shut down due to coronavirus social-distancing protocols. That means it will be some time before fans will get to see how the beginning of the season plays out, if Cam is in it at all, and what really goes down. Something to look forward to for sure.