How Many Children Does Melissa Etheridge Have?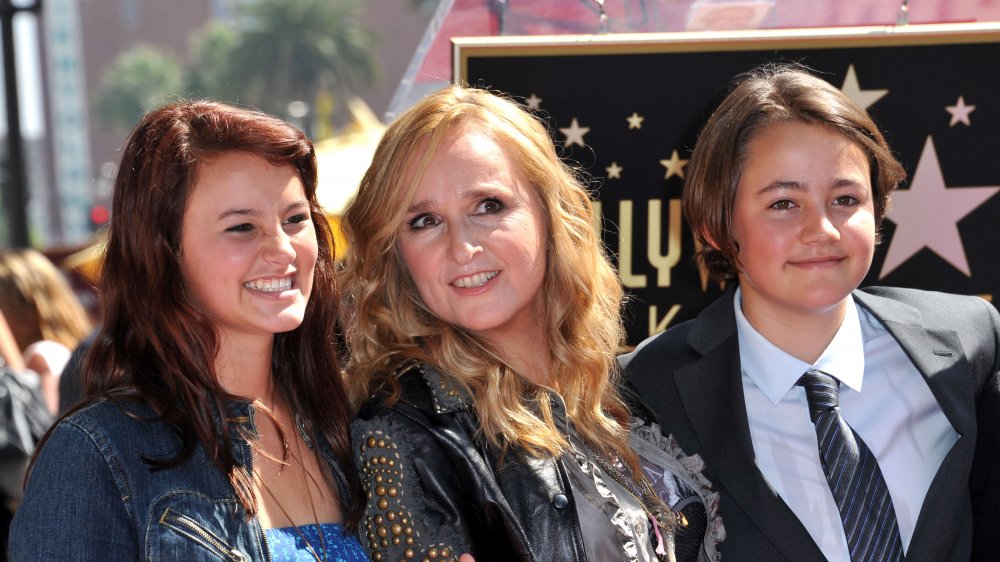 Chris Delmas/Getty Images
Melissa Etheridge's oldest son, Beckett Cypher, tragically died at the young age of 21 years old, Variety reported. According to a statement from the singer on May 13, 2020, Cypher's death was from opioid addiction.
"Today I joined the hundreds of thousands of families who have lost loved ones to opioid addiction," Etheridge wrote on Twitter. "My son Beckett, who was just 21, struggled to overcome his addiction and finally succumbed to it today. He will be missed by those who loved him, his family and friends."
Cypher was born in 1998 to Etheridge and her then-partner, filmmaker Julie Cypher. In 2000, the couple revealed that Cypher's biological father was their friend David Crosby of Crosby, Stills, and Nash. Per Entertainment Tonight, Nash responded to the news of Cypher's death on Twitter, refuting claims that he was "just a donor" who wasn't involved in his biological son's life at all. "Not true," Nash wrote.
In addition to his moms and biological dad, Beckett Cypher leaves behind one sister and two half-siblings.
Melissa Etheridge was a same-sex parenthood pioneer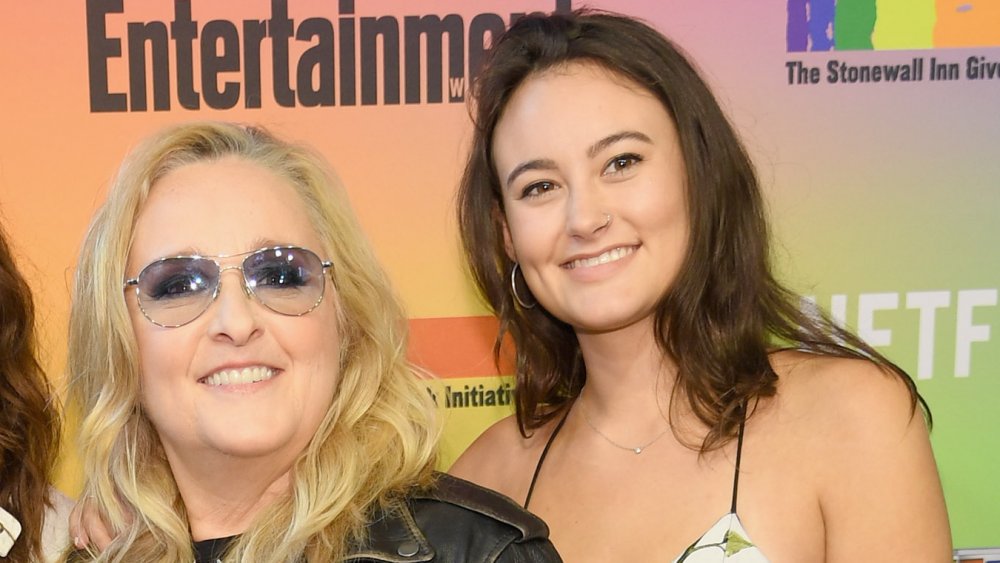 Dimitrios Kambouris/Getty Images
Melissa Etheridge was one of the earliest out LGBTQ+ celebrities to publicly share her parenthood journey. She and her ex-partner, Julie Cypher, had two children: Bailey (pictured above right), born in 1997, and Beckett, born in 1998, per Variety. In 2006, she welcomed twins, a girl named Johnnie and a boy named Miller, with her ex-wife Aimee Lynn Michaels, according to Today.
In 2000, Etheridge's two-mom family even appeared on the cover of Rolling Stone alongside David Crosby and his wife. "I do not believe that my children will be wanting in any way because they didn't have a father in the home every single day," Etheridge said during an appearance on 60 Minutes that year, per NBC News. "What they have in the home is two loving parents. I think that puts them ahead of the game."
Though Etheridge and Cypher's sperm donor was a good friend, Michaels and Etheridge used an anonymous donor instead. As Etheridge explained to Parents.com, both choices were perfect in their own way. "It doesn't matter the equation that gets you there," she said about motherhood.
As a mom of four, Etheridge couldn't possibly have been prepared to lose one of her sons at such a young age. "My heart is broken," she wrote in her statement after Beckett's death. "We struggle with what else we could have done to save him, and in the end we know he is out of the pain now."