This Is Why Britney Spears Can't Get Married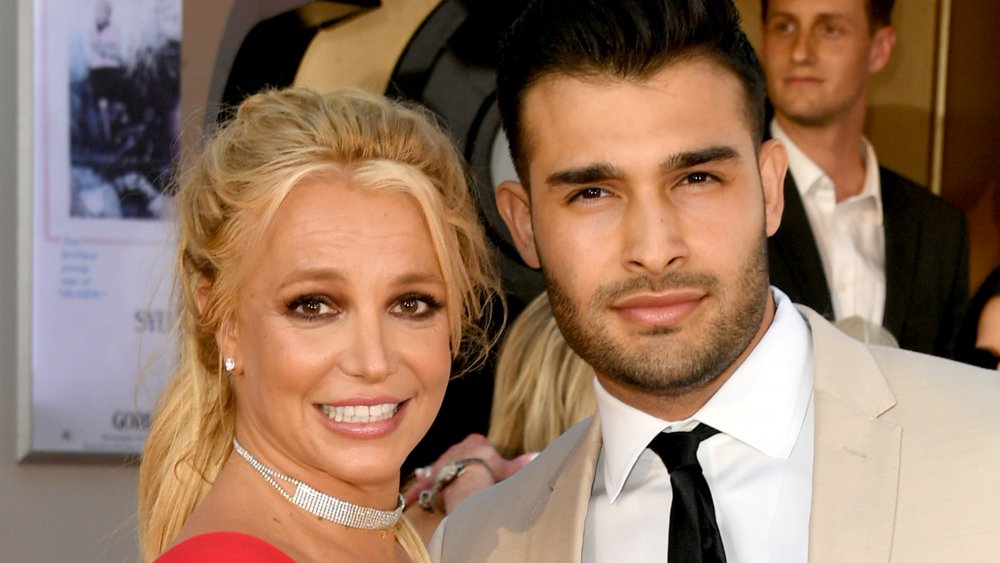 Kevin Winter/Getty Images
Britney Spears and Sam Asghari have been dating for years now, and many fans are waiting with bated breath for her to announce that they might make it official and tie the knot or have a kid together. It feels like it could be the next natural step for the couple, but apparently there's a reason why Spears can't remarry — and it could be really frustrating. Of course, it's impossible to know for certain what the couple wants to do, but Spear's very public breakdown from more than a decade ago might get in the way of future plans. 
Remember 2007 and 2008? Per CBS News, that was when a 26-year-old Spears went through a number of publicized moments, including shaving her head, breaking up with then-husband Kevin Federline, and waging a nasty custody battle over their sons, Sean Preston and Jayden James. The pop star's visitation rights were temporarily taken away at one point. Spears was also hospitalized on a number of occasions, spent some time in mental health facilities, and was eventually being placed under the care of a conservatorship. It's that conservatorship that still haunts her and might affect any choices she makes about a family going forward. 
Britney Spears' 2008 breakdown still haunts her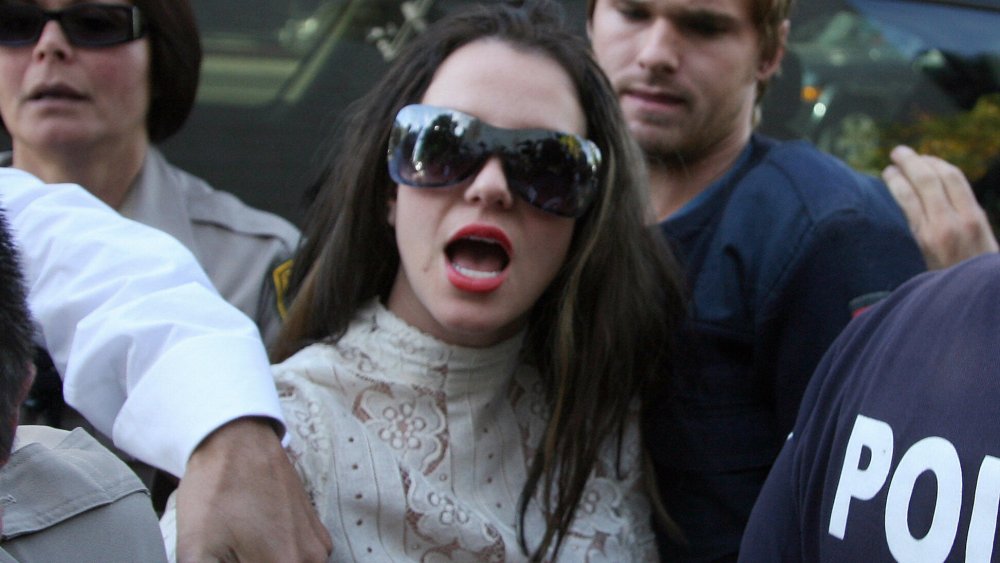 Gabriel Bouys/Getty Images
Britney Spears has totally moved on from her 2008 breakdown, but that doesn't mean that it doesn't still affect her life day today, which is arguably unfair. She discussed that period of her life in an interview with Kiss925.com: "My life was controlled by too many people and that doesn't really let you be yourself. I was trying to please everyone around me because that's who I am deep inside. There are moments where I look back and think: 'What the hell was I thinking?'" She added that her thirties were about moving on and she's feeling much better off now, as evidenced by her workout videos on Instagram and her relationship with fitness buff Sam Asghari, whom she's dated since 2016. 
Spears' decisions are still limited by the parameters of her conservatorship. According to Forbes, her dad, Jamie Spears, and lawyer, Andrew Wallet, were legally responsible "for making all of Britney's decisions," including her finances and her career. "Without her father's permission, Britney cannot get married — at least, she can't marry while the conservatorship remains in place."
A source told Us Weekly that the pop star has allegedly expressed an interest in building a family with Asghari. "Britney told the probate investigator late last year [2019] she wanted to have a baby," the insider claimed. "Her dad had always been against Britney getting pregnant."
 But there might be a way for Britney and her beau to get around those restrictions.
Britney Spears could regain some independence soon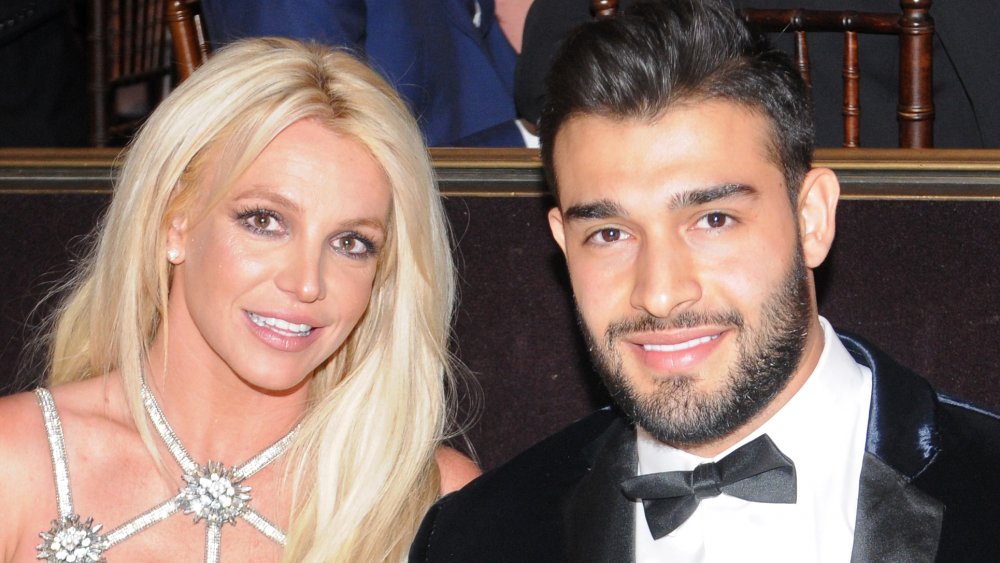 Vivien Killilea/Getty Images
Britney Spear's father, Jamie Spears, and attorney, Andrew Wallet, were co-conservators responsible for Britney's wellbeing, but that has changed recently. According to Us Weekly, Wallet stepped down in June 2019, and Jamie temporarily gave up his role later that year due to health reasons. Her "care manager," Jodi Montgomery, was placed in charge of the conservatorship, which means that Britney's dad may not be able to officially weigh in on his daughter's future plans with boyfriend Sam Asghari or her estimated $59 million in assets. 
Regardless, the pop star may be able to make all of her own decisions soon because the future of her conservatorship is due to be reviewed by the courts in August 2020. If Britney regains control, she and Asghari could potentially decide to tie the knot or have kids together. That said, Britney has not publicly divulged her feelings about the conservatorship, and some have suggested she may be happy to remain under the watchful eyes of someone else. "It doesn't sound like a situation in which she is being taken advantage of," an attorney told USA Today.
Bottom line: Britney is clearly determined to put her best foot forward. Even in the midst of the coronavirus pandemic, she's been posting positive messages on social media. "I don't have all the answers..." she said on Instagram in March 2020. "I do know how to try to stay strong and positive and show courage!!!!! Keep your heads up my friends!!!!!"