Here's Why Joanna Gaines Almost Didn't Give Chip A Second Date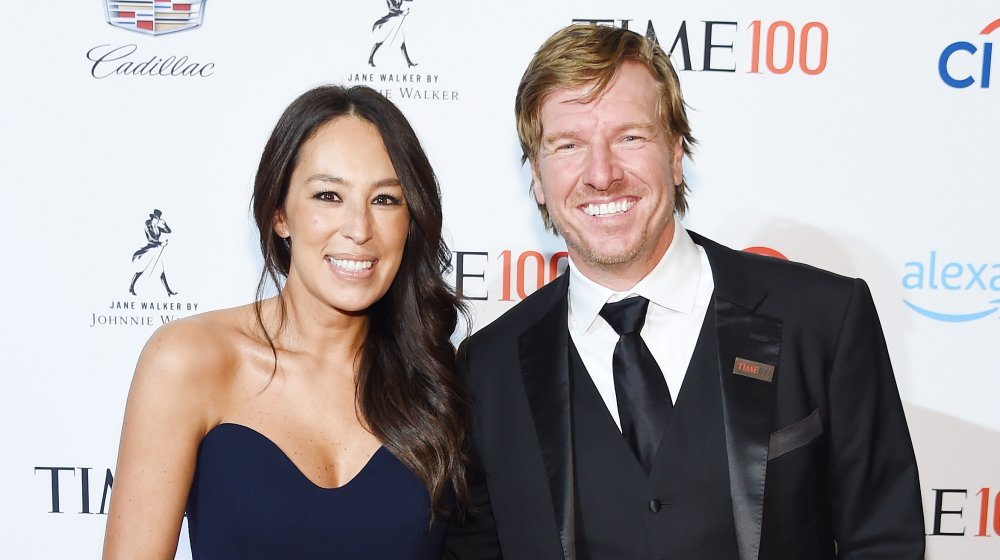 Larry Busacca/Getty Images
For anyone who believes in love at first sight, Joanna Gaines is here to tell you that the feeling is not necessary for a happy marriage. In the summer issue 2020 of Magnolia Journal, Joanna spoke about life before she and Chip ruled HGTV, before the Magnolia empire began and before their five children were born.
In a nostalgic (and very funny) moment of looking back, Joanna wrote the essay "Slow Yes," about the very first date she ever went on with Chip, who we all know now as the beloved handy-man and occasionally goofy partner to his elegant wife.
Chip and Joanna seem like the ultimate couple. They married in Waco, Texas, on May 31, 2003, according to USA Today, and seem to be successful business partners as well as romantically inspired.
But it wasn't an easy beginning, as Joanna got honest in her recent essay and said: "It wasn't love at first sight for Chip and me. For one thing, I was typically attracted to guys who were more on the quiet side," (via People.)
While things almost didn't move forward, what happened to change Joanna's mind?
Chip Gaines inspired Joanna to start dreaming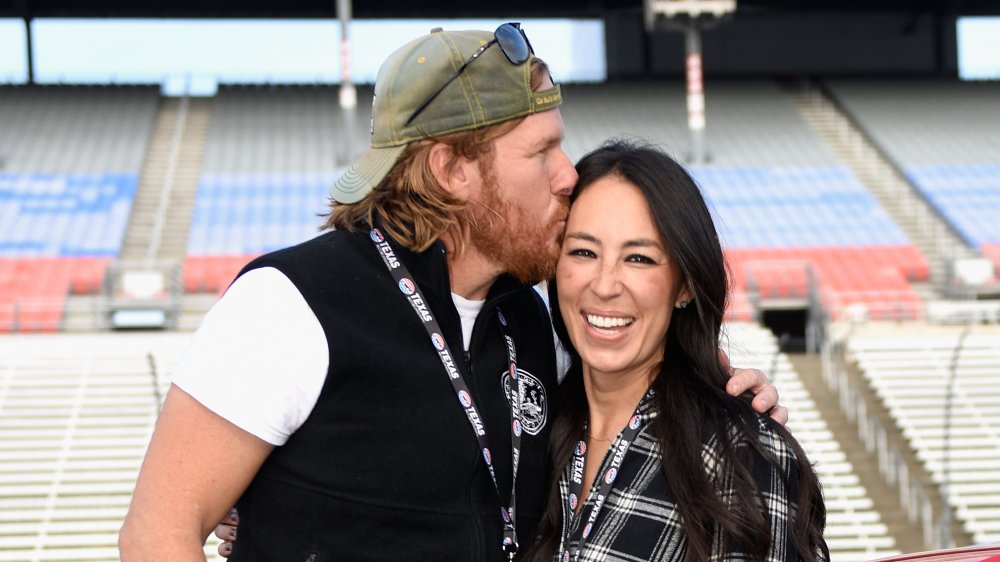 Jared C. Tilton/Getty Images
In the summer issue of Magnolia Journal, Joanna Gaines spoke about the first date she ever went on with husband, Chip, saying: "It wasn't love at first sight," (via People.) The biggest problem? Chip was a little too talkative for his quiet wife.
Joanna went on: "Based on our first date, it was clear that Chip was anything but quiet." She added that he seemed "all over the place" with big dreams for companies, inspiration for house flipping, and his love of risks.
She added, "I was wondering if he was just a bit crazy. In my mind, I somewhat instinctively checked his penchant for risk and chatty nature as two reasons we probably wouldn't go on a second date."
But there was something about Chip that Joanna couldn't let go of, saying: "All the ideas and dreams he held for himself were anything but ordinary, and he talked about the world around him through the lens of untapped potential." Joanna saw herself creating dreams alongside him: "When Chip did eventually stop talking, if only to take a breath, I found myself wanting to fill the silence with plans and dreams of my own."
She added: "This near-stranger had drawn out a side of me that I didn't yet know existed. My gut told me there was something there worth waiting for. Our lives have beat to this same rhythm ever since," (via People.)
Thank goodness Joanna gave Chip a second chance!