The Untold Truth Of Marc Maron's Girlfriend, Lynn Shelton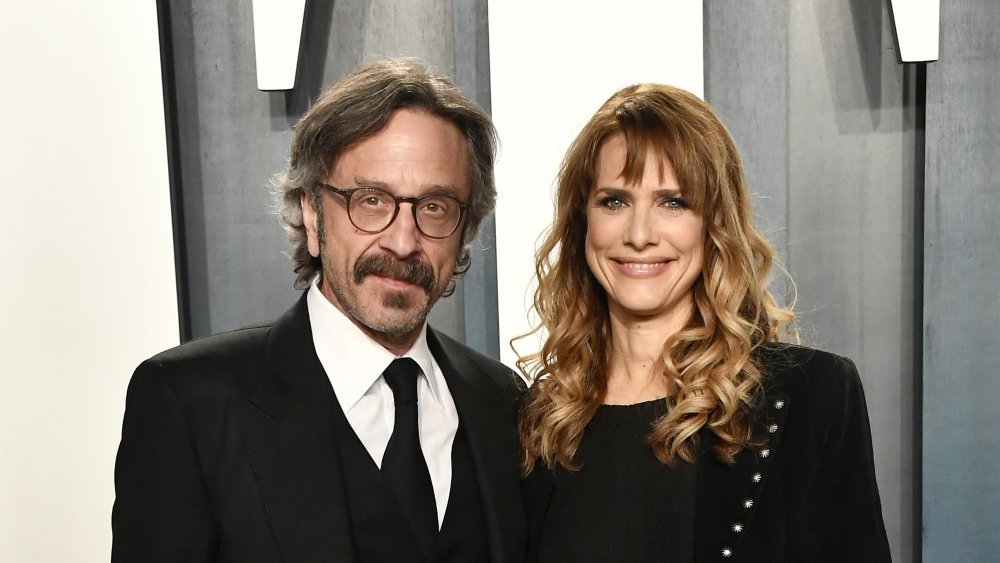 Frazer Harrison/Getty Images
As anyone in Hollywood could easily attest, those who work behind-the-scenes play a crucial role — if not, the most crucial role — in bringing everyone's favorite movies and TV shows to life. Lynn Shelton, a famous director and filmmaker, perfectly proved that statement. Sadly, Shelton passed away on May 15, 2020 at age 54 in Los Angeles, as reported by multiple outlets. In addition to being known for her hard work in the entertainment industry, Shelton was romantically linked to comedian, actor, and podcaster, Marc Maron.
Following the news of Shelton's death, Maron released a statement (via IndieWire) about this "horrendous, sad loss," explaining that his girlfriend passed away after collapsing the previous morning following a week of being ill. "There was a previously unknown, underlying condition. It was not COVID-19. The doctors could not save her. They tried. Hard," he said. "I loved her very much as I know many of you did as well. It's devastating. I am leveled, heartbroken and in complete shock and don't really know how to move forward in this moment."
Summing up Shelton's spirit and legacy ever-so eloquently, Maron added, "She was a beautiful, kind, loving, charismatic artist. Her spirit was pure joy. She made me happy. I made her happy. We were happy. I made her laugh all the time. We laughed a lot. We were starting a life together. I really can't believe what is happening."
Now, let's take a closer look at Shelton's impressive career, which ended far too soon.
Lynn Shelton worked on some of your favorite TV shows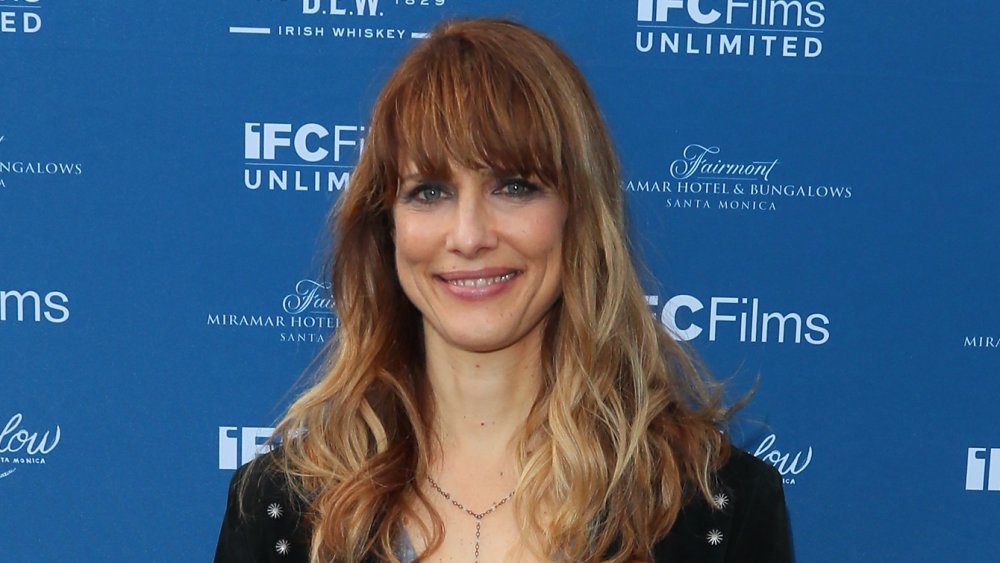 Jean Baptiste Lacroix/Getty Images
Director Lynn Shelton's work was described by the New York Times as "independent films, intimate serio-comic dramas focused on relationships and family, often with complicated women at their centers." Per the Times, Shelton "worked in a shaggy, freewheeling style, encouraging actors to improvise and contribute, drawing freely from their own experiences to craft their characters and tell her stories."
Those sentiments were echoed by actress Reese Witherspoon, who starred in Hulu's Little Fires Everywhere and Apple TV+'s The Morning Show. Witherspoon wrote of Shelton on her Instagram, "I'm in complete shock that this vibrant, talented, and soulful filmmaker is no longer with us. Lynn was so passionate about our show, Little Fires Everywhere... She cared deeply about the WHOLE cast and crew, making sure we all felt heard, seen and appreciated... Her spirit touched so many people in the filmmaking world."
Witherspoon's co-star, Kerry Washington, similarly praised Shelton on Instagram, writing in part, "Lynn Shelton. You walked into my life and immediately changed me for the better. What an inspiration!!!! Your vision. Your enthusiasm for life. Your fiercely independent spirit." Mindy Kaling, who worked with Shelton on The Mindy Project, tweeted, "Lynn Shelton loved actors and we loved her back. She was a dream on set... She had such a quiet power and I will miss her.
Other projects on Shelton's résumé included GLOW, Mad Men, Fresh Off the Boat, New Girl, Humpday, and Your Sister's Sister, among so many others.
Motherhood was a vital part of Lynn Shelton's identity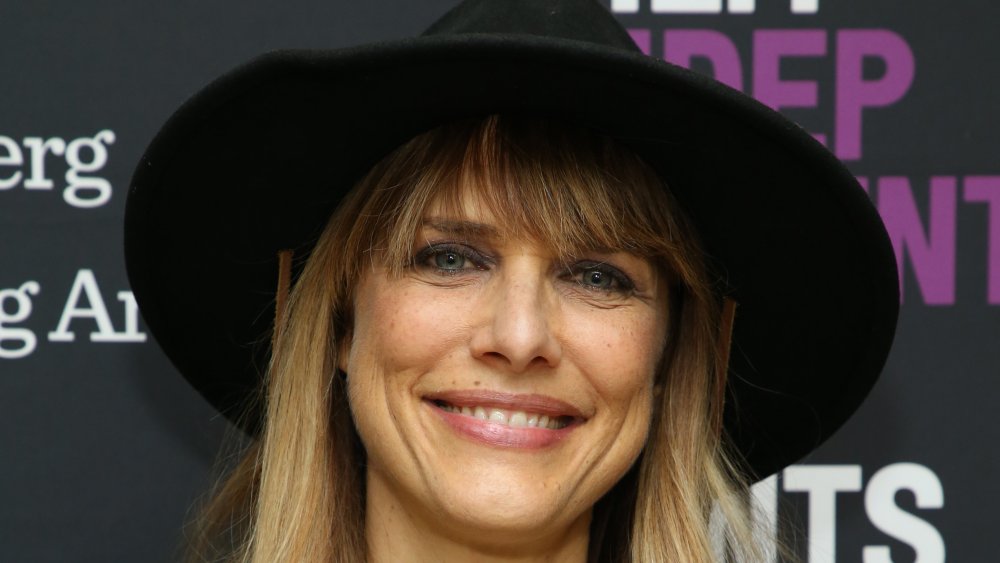 Phillip Faraone/Getty Images
While Lynn Shelton was — and should be — known for more than just her relationship status, she's undeniably made headlines with her love life. For instance, Shelton's boyfriend Marc Maron appeared on Netflix's GLOW, which she directed. Per The New York Times, it's actually through work that the couple met. The Times also revealed Maron and Shelton had been working on a screenplay together while sheltering in place during the coronavirus pandemic. Hopefully, he'll still be able to carry out the rest of the project in her honor.
The famous pair started dating in 2019. That's the same year Shelton split from husband, actor and former MTV VJ Kevin Seal, who she married in 2011. She and Seal had a son named Milo together. Motherhood was a huge part of Shelton's life, as Reese Witherspoon noted on Instagram: "Lynn also shared so much of her life with us. Her love of her son, how motherhood changed her life, her life changing decisions that made her the woman she was."
In fact, Shelton's very last Instagram was a tribute to Milo. She wrote to her son, "This kid. Thanks, you, for deciding to swoop down from the heavens to make me a mom... You're the best thing I ever helped bring into the world." While she surely felt that way, plenty of fans and actors would argue that she helped bring many great things into the world, a.k.a. her beloved movies and TV shows.