The Truth About Mayim Bialik's Controversial Parenting Techniques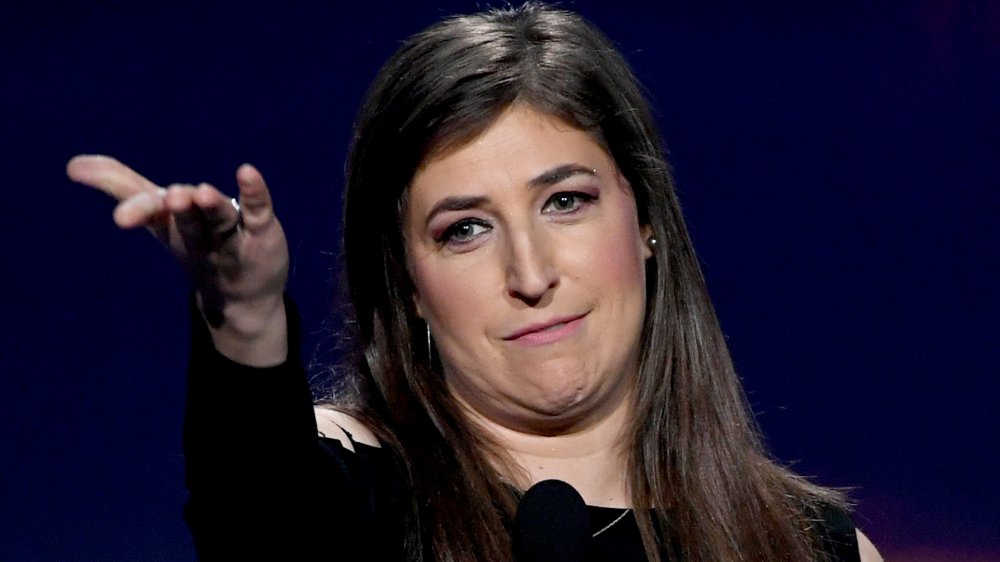 Kevin Winter/Getty Images
Is Mayim Bialik an anti-vaxxer?
Mayim Bialik stirred up trouble and "disappoint[ed]" her fans when the actress seemed to suggest that she doesn't support vaccinating children — a situation that other stars like Kat Von D and Jim Carrey have also faced. Apparently, Bialik — who's a "natural parenting advocate," according to Rolling Stone — "has a complicated relationship with vaccines." What does that mean? Well, she's "previously said her family is a 'non-vaccinating' one and plugged books by anti-vaccine activist Dr. Bob Sears, among others." 
The former Big Bang Theory star promoted the anti-vaccine books in a blog post for Kveller, a website that focuses on advice for Jewish parents, in May 2012. However, in February 2015, Bialik took to Twitter to attempt to "[dispell] rumors [about her] stance on vaccines." She explained, "i'm not anti. my kids are vaccinated." Noting that she had faced "so much anger and hysteria," in response to reports that she hadn't vaccinated her children, she added, "i hope this clears things up."
While Bialik could have left things there, she followed up her initial message with another tweet, writing, "honestly, people. do your research. do what's right for you. let me live my life and you live yours."