Marlon Brando's Grandson Looks Exactly Like The Legend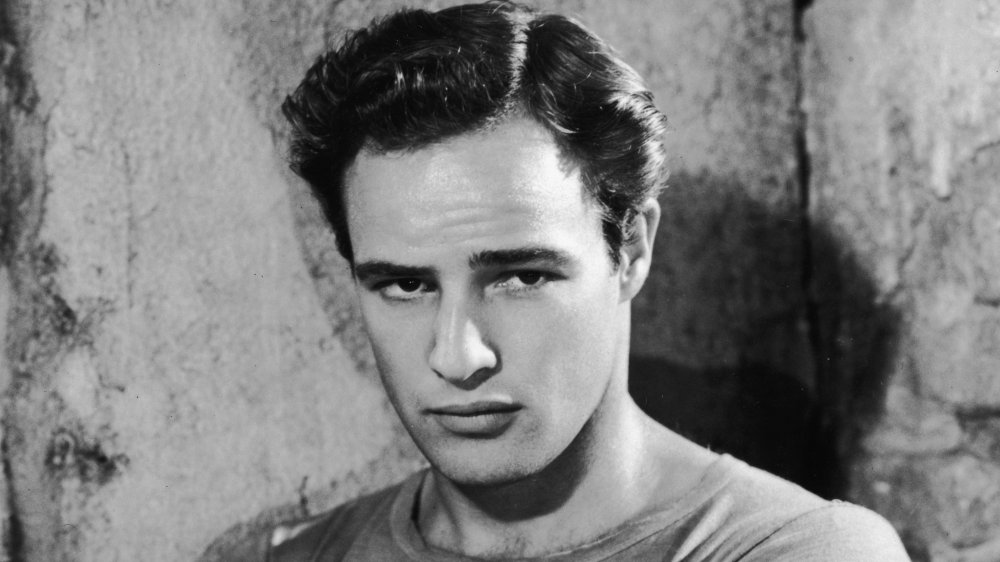 Hulton Archive/Getty Images
While there are plenty of modern figures who keep audiences entertained both onscreen and onstage, fans still fondly remember iconic stars who have since passed away who thrilled fans during their lifetimes. Frankly, some familiar faces seem to stick around thanks to the fact that certain celebrity grandparents passed down their distinctive features to their grandchildren. Just take a look at the grandsons of Elizabeth Taylor, Kirk Douglas, and Gregory Peck, not to mention Marlon Brando, whose grandson, Tuki Brando, definitely inherited his grandpa's looks (see below).
Tuki is the son of Marlon's late daughter, Cheyenne, and while he may not be as famous as his grandfather (yet?), the younger Brando does, indeed, work in front of the cameras. However, he's not an actor, but is instead using his looks to land work as a model. As of this writing, he's teamed up with brands like Chanel, Dolce & Gabbana, and TechnoMarine timepieces. You might have also spotted him on the cover of L'Uomo Vogue a few years back.
It's certainly a good thing that Tuki is able to make his own way in the world since his wealthy grandfather didn't bother to include his look-alike grandson in his will.
Tuki Brando inherited his grandfather's looks, but not his fortune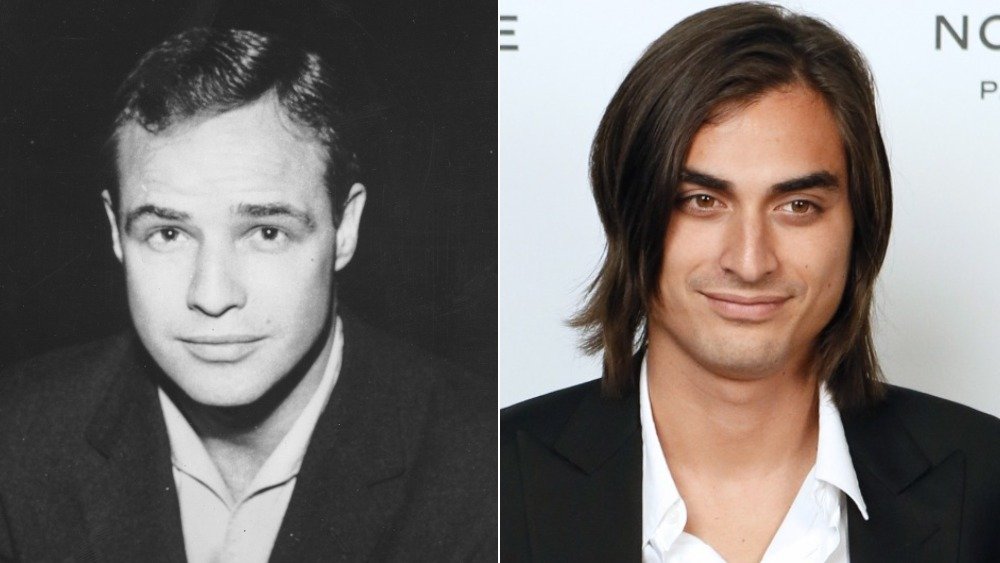 Keystone, Patrick Kovarik/Getty Images
Marlon Brando was known for his sizzling appearance when he was a young actor, and "there's no concealing" that his grandson, Tuki Brando, inherited those "brooding good looks ... from his grandfather," according to the U.K.'s Telegraph. From the shape of their lips and their dark eyes to their chiseled cheekbones and strong chins, as well as the potential to put on a mesmerizingly piercing expression, both men seem to have been made for show business thanks to their shared eye-catching appearance. The only difference is that Tuki boasts an olive complexion.
However, it turns out that the star's features were the only thing that the younger man inherited from his famous relative. Following the death of both of Tuki's parents under tragic circumstances when he was still a young child, his grandfather died when Tuki was 13. Vogue Italia explains that while Marlon "left something to friends and other actors" after he passed away, "Tuki was omitted from his will." 
Apparently, while both men are (or were) known for being hot, their relationship was "cold."