This Is How Much Mary-Kate And Ashley Olsen Are Really Worth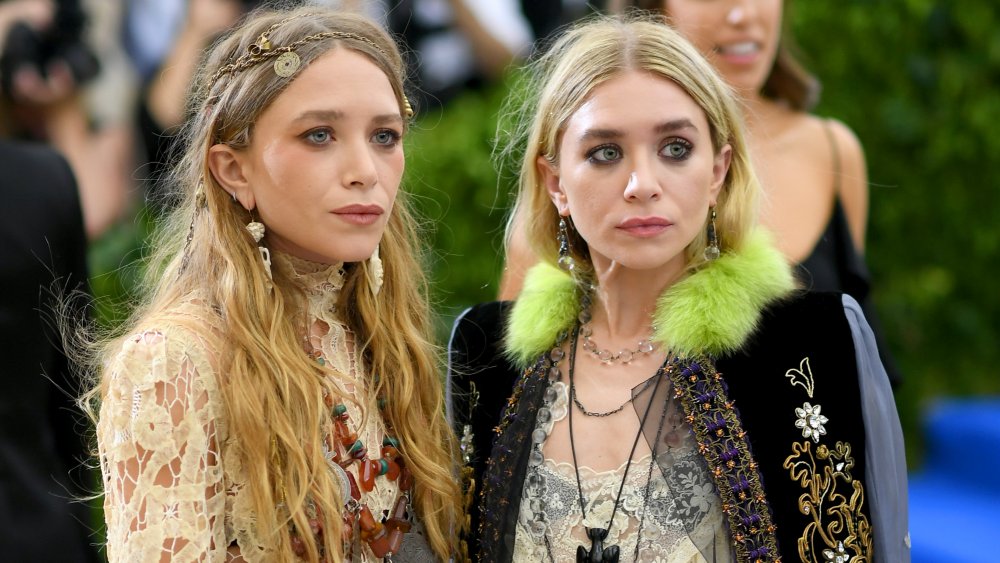 Dimitrios Kambouris/Getty Images
Mary-Kate and Ashley Olsen have been working since they were literally infants taking turns playing Michelle Tanner on Full House. All grown-up now, the twins run a fashion line called The Row and other luxury brands, but largely tend to stay out of the spotlight, which only makes them all the more intriguing to fans. With lifelong careers, Mary-Kate and Ashley's net worth has to be in the billions, right? Not so fast — they aren't as rich as you might think.
They're also going to need to spend their cash wisely, as they might be gearing up for a messy and public divorce in the family. The Olsen sisters are back in the headlines, as Mary-Kate signed a petition for divorce from her husband, Olivier Sarkozy, in April 2020, but the New York courts were not accepting divorce filings at the time.
Per Page Six, Mary-Kate then asked for an emergency divorce in May, claiming her husband terminated the lease on their house without her knowing. She wanted a judge to grant her access to the three homes they share — two properties in Manhattan and one in the Hamptons — and to her personal property, fearing he would dispose of it without her approval. However, the request for an emergency divorce was deemed "not essential" during the coronavirus pandemic, so for now, Mary-Kate has to wait and hope her savings will keep her afloat. 
The Olsen twins are pretty loaded, but don't have as much as you think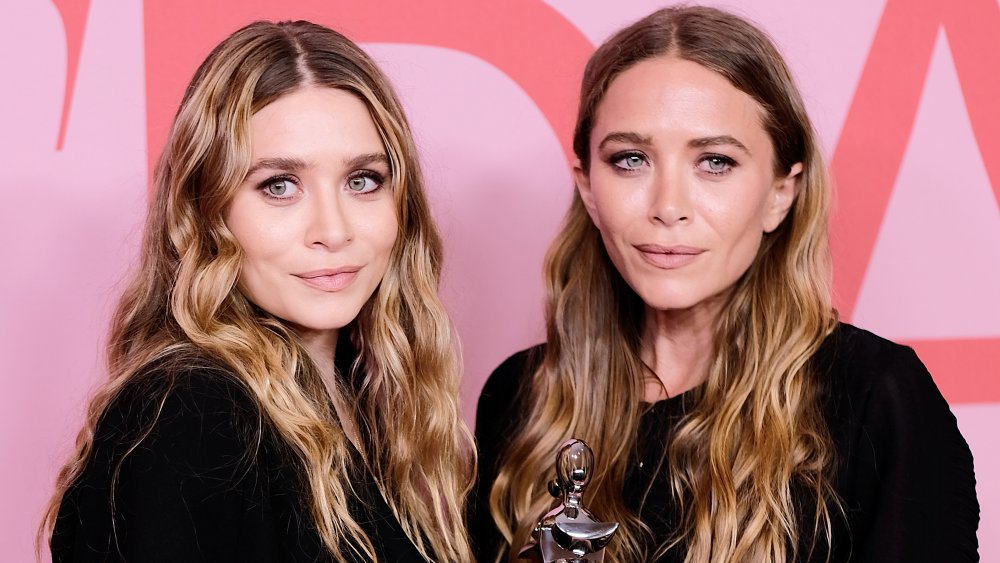 Dimitrios Kambouris/Getty Images
You'd think that after working non-stop for more than 30 years, the Olsen twins would be worth more money, but alas, they're not billionaires yet. According to Celebrity Net Worth, Mary-Kate and Ashley Olsen are worth about $250 million each, or $500 million combined. That's still an impressive amount, though.
For that reason, it's a little odd that Mary-Kate seems to be worried about property and her belongings as a result of her husband, Olivier Sarkozy, terminating a lease without her knowledge. Now that she's attempting to file for divorce, there could be a long — and expensive — fight still to come.
Luckily, Mary-Kate has an "ironclad" prenup, per Cosmopolitan, so she should be good. Sarkozy, whom she married in 2015, has a reported net worth of $60 million, per Celebrity Net Worth, so protecting her finances with a prenup was a very good move. Then again, the Olsen twins have been in business all their lives, so they obviously know what they're doing when it comes to dough.
Mary-Kate and Ashley Olsen's businesses are thriving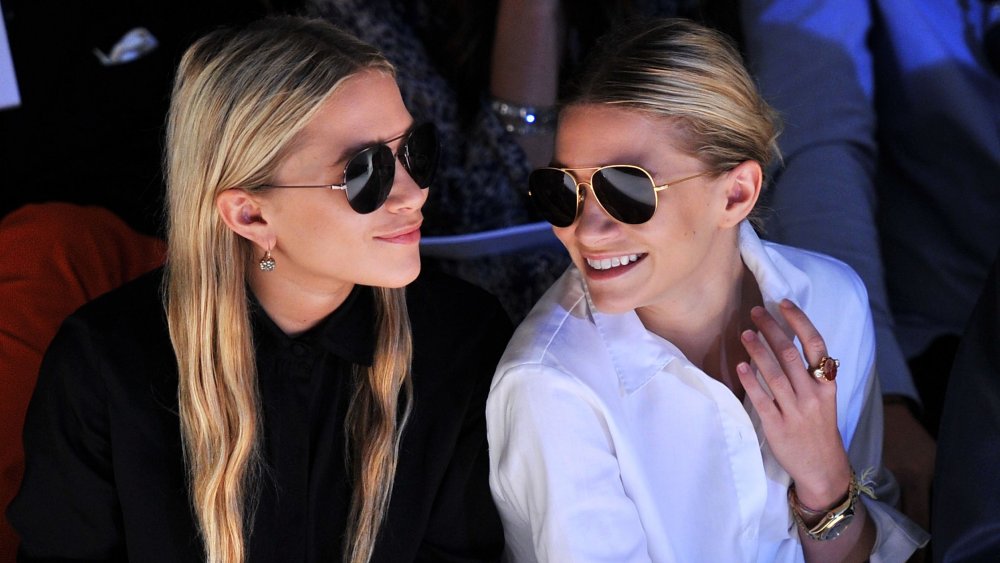 Stephen Lovekin/Getty Images
The Olsen twins' businesses are very lucrative. According to Stylecaster, the duo manages the retail group Dualstar Entertainment, which sold a billion-worth of merch in 2019. Their fashion brands are lucrative, too. Again per Stylecaster, The Row makes them anywhere between $100 million and $200 million a year. Their other brand, Elizabeth James, makes an estimated $89 million a year, according to the same outlet. 
It's pretty amazing how big of an empire Mary-Kate and Ashley Olsen have built for themselves — they've come a long way from just being the cute comic relief on Full House. Although they're loaded, the two also have a great working relationship. In 2019, Mary-Kate told British Vogue of their collaboration, "There's a lot of pressure we put on ourselves. I feel like we're really lucky that we have a great partnership and that we can rely on each other for support, because I can imagine it can be so lonely."
When it comes to money and business, Mary Kate and Ashley Olsen still got it, dude. (Sorry, couldn't help it.)