Whatever Happened To Bethany Hamilton?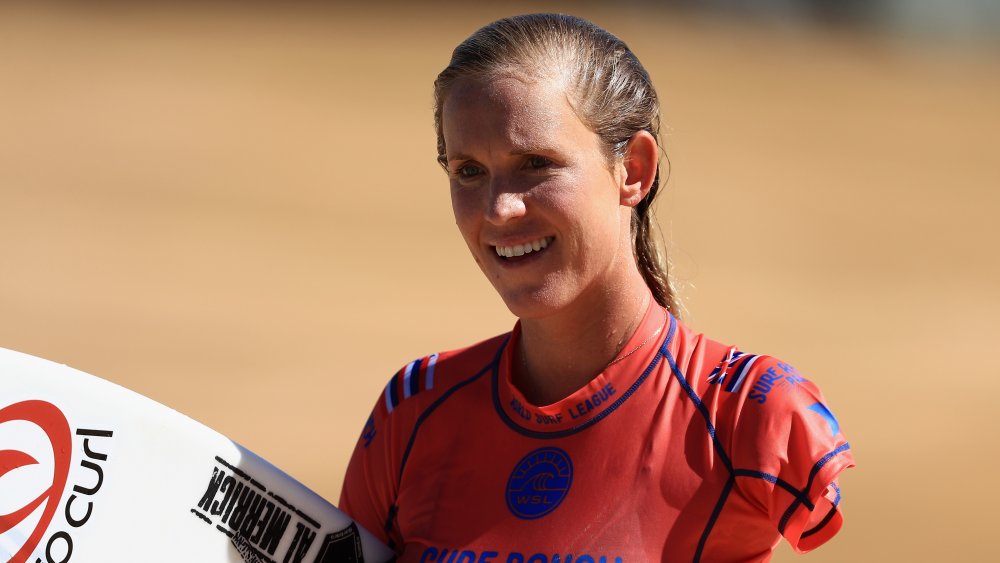 Sean M. Haffey/Getty Images
Professional surfer Bethany Hamilton is arguably best known for her bravery and determination following a 2003 shark attack, during which her left arm was severed. Hamilton — who was 13 at the time and had been surfing in her home of Hawaii since she was a young child — returned to the sport just one month after the incident, according to her personal website. The athlete discussed her triumph in her memoir, Soul Surfer, and in a July 2019 interview with NPR, explaining, "You know, so many people are like, 'Why would you get back into the ocean with sharks?' and I'm like, "Well, I just have more fear of losing this love that I have for riding waves."
Hamilton's incredible story was also covered in a 2011 movie of the same name, starring AnnaSophia Robb. "She's such a strong woman," Robb told Collider about the surfer. "She's a do-it-yourself girl, and she doesn't wait for anybody to make plans for her. Everything is no big deal. She surfs with one arm. Whatever. Down-to-earth sounds so cliche, but she's just a Hawaii girl. "
As Hamilton's impressive biography became more well-known, she booked many TV appearances, all the way from Good Morning America to The Oprah Winfrey Show.
Hamilton seemed to disappear from the limelight for some time, but she resurfaced in the 2019 feature film, Unstoppable. So what has the surfer been up to?
Bethany Hamilton is a devoted to her growing family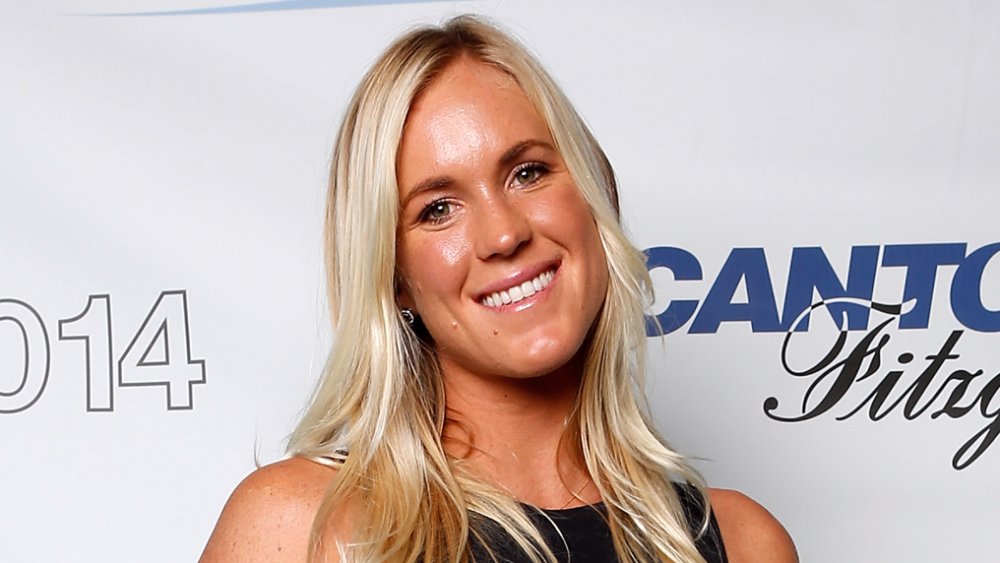 Mike Mcgregor/Getty Images
Bethany Hamilton married youth minister Adam Dirks in 2013, and in 2015, they welcomed their first son, Tobias. A few years later in 2018, the surfer gave birth to her second son, Wesley.
Hamilton surfs in between raising her kids, a topic that was heavily discussed in Unstoppable. "I'm so thankful that I've been able to continue surfing. I never wanted my surf career or any career to get in the way of motherhood," she told Newsweek in 2018 about her balancing act. "It's been really cool to bring Tobias along, and now we have a second son, Wesley. We're a family unit. My husband's really involved in the behind-the-scenes stuff that we do and are working toward. We make things work."
Hamilton, who still lives in Hawaii, hopes her sons share her love for surfing. "We live in Hawaii. I've taken him surfing and he actually likes it," she said about Tobias. "He's still just a little guy, so we go to the park more than we go surfing. We go to the beach a lot too and play in the sand, but I definitely hope he likes surfing because I want to spend time surfing with him."
The pro athlete also mentioned to Still Stoked that her goal for 2020 is to qualify for the World Surf League Championship Tour. Talk about an impressive lady!