The Untold Truth Of Steve Jobs' Oldest Daughter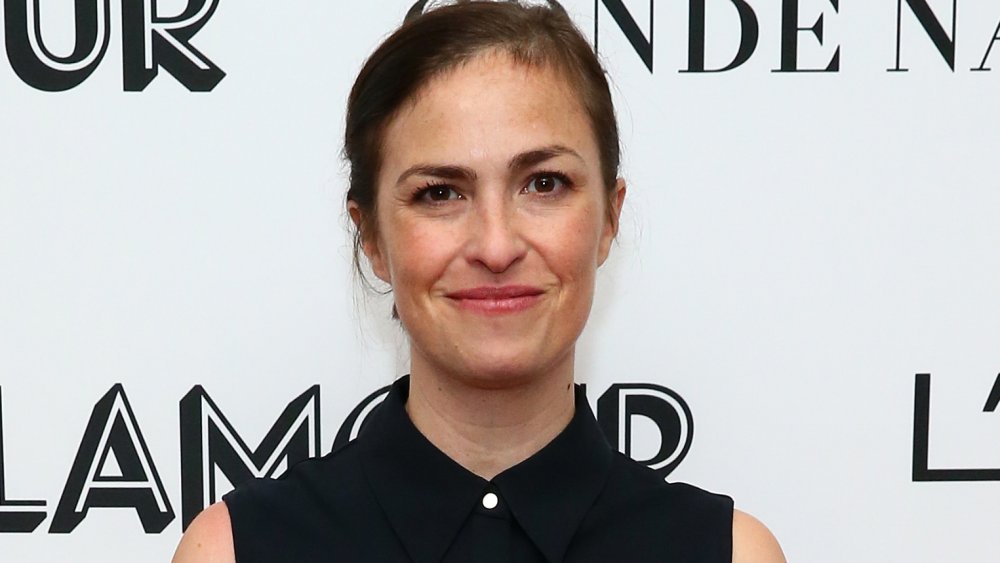 Astrid Stawiarz/Getty Images
When Steve Jobs passed away in 2011, he left behind more than just a now trillion dollar empire. He also left behind four children to continue his legacy. Jobs had one child with his high school sweetheart, Chrisann Brennan, and three with his wife, Laurene Powell. Although Lisa Brennan-Jobs is Jobs' first child, who he shared with Brennan, she hardly came first in his life. 
Father-daughter dances and walking with arms linked down a wedding aisle are images that likely come to mind for many when picturing a typical father-daughter relationship. However, for Jobs and his daughter, bonding took the form of "rollerskating around the neighborhood" once a month when Jobs visited his oldest child for a few hours at most. According to Brennan-Jobs' account in Vanity Fair, her father wasn't present at the time of her birth and after naming her Lisa, didn't return to her life until she was three years old. 
In the first few years of her life, Jobs first claimed that he wasn't Brennan-Jobs' father, vehemently denying any biological relationship. That only changed when Jobs was brought to court and required to take a paternity test, the results of which showed with 94.4% certainty that he shared DNA with Brennan-Jobs. After that, he was required to pay welfare, child support and medical insurance until Brennan-Jobs turned 18. 
Even after his paternity was established, Jobs stuck by his claim, telling a Time magazine journalist that "28% of the male population of the United States could be the father," according to The Guardian.
Steve Jobs and his daughter had an 'awkward' relationship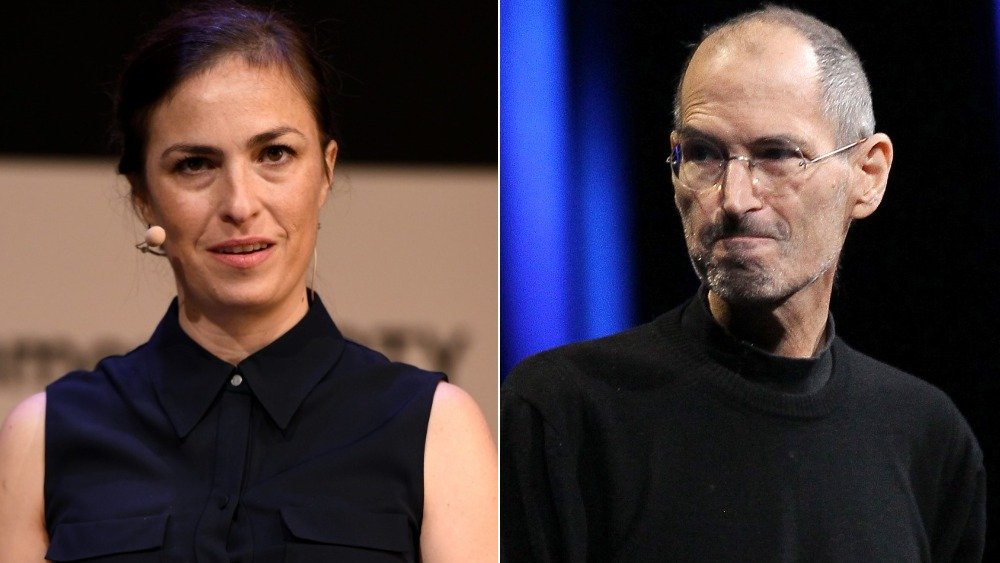 Craig Barritt, Justin Sullivan/Getty Images
Considering Steve Jobs' initial claims, it's not surprising that Apple's co-founder continued to be absent from Lisa Brennan-Jobs' life for a good part of her childhood. Additionally, when he was present he was seemingly cold toward her at times. In the 2018 piece she penned for Vanity Fair, Brennan-Jobs recalled an encounter with the billionaire when he responded to her in a "a sour, biting way," writing, "By that time I knew he was not generous with money, or food, or words." 
It was only later in Brennan-Jobs' life that the two began to repair their relationship and even then, she described it as "awkward." According to The New York Times, a "dying Mr. Jobs" told his daughter that she smelled "like a toilet" after she had sprayed herself with rosewater perfume. "He was telling me the truth," Brennan-Jobs explained in the NYT profile. "I wasn't aware of it. Sometimes it's nice of someone to tell you what you smell like."
Other father-daughter interactions were even more unusual, to say the least.  In Brennan-Jobs' memoir, Small Fry, she recounts one incident when Jobs and his wife, Laurene Powell, were getting intimate. "'Hey Lis,' he said (via The Hollywood Reporter). 'Stay here. We're having a family moment. It's important that you try to be part of this family,'" she recalled her father saying moments after she tried to escape the situation. "I sat still, looking away as he moaned and undulated." 
The Apple founder's daughter had a 'movie ending'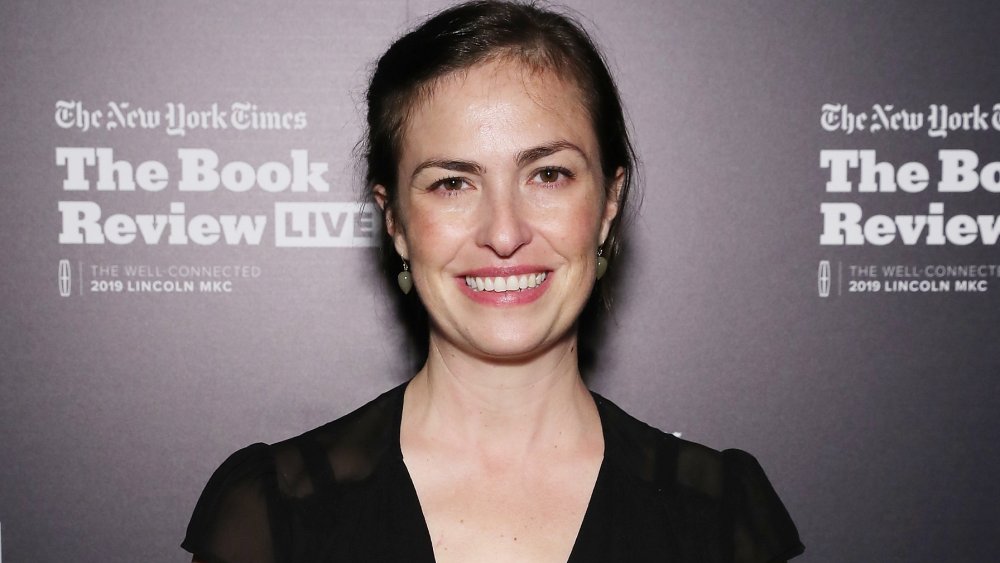 Cindy Ord/Getty Images
Despite the ups and downs in their relationship, Lisa Brennan-Jobs chose to stick by her father's side during his last days battling pancreatic cancer. Towards the end of his life, Steve Jobs finally apologized to his daughter for the little time they spent together in her childhood, abandoning her when she was an adult, not reciprocating her efforts to get in touch with him and even forgetting her birthday. In her memoir, Brennan-Jobs called her father's apology her very own "movie ending". She also suggested that she forgave her father. 
Why Jobs was cold toward his first born still remains a mystery to this day, especially considering his second family with Powell experienced a "dramatically" different version of events. In her memoir, Brennan-Jobs suggests it was because he felt "offended" by her. Other guesses include Jobs' own rocky relationship with parental figures throughout his life. He was adopted as a child into a family that didn't want him only to be transferred into another home. He later referred to his biological parents as "my sperm and egg bank." 
Another theory is that, because Brennan-Job's birth coincided with Apple's launch, all of the founder's efforts were focused on the success of his new company. As the Apple co-founder's daughter explained in her Vanity Fair piece, "For him, I was a blot on a spectacular ascent ... My existence ruined his streak. For me, it was the opposite: the closer I was to him, the less I would feel ashamed; he was part of the world, and he would accelerate me into the light."