Celebrities Who Demanded Paternity Tests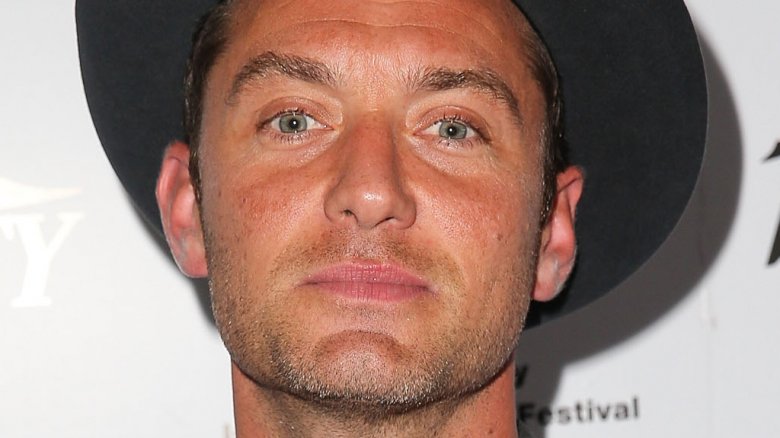 Getty Images
Hollywood is no stranger to, ahem, indiscretions where celebrities are concerned, but surprise pregnancies really kick the drama up a notch. And that's when everyone knows who the father is! When there's a question of paternity, things can get really messy. And while most of us can hide our skeletons in the closet, when it comes to the personal lives of the stars, nothing stays secret for long. 
Celebrity baby daddy drama can get weirder than a movie plot! One celeb found out his goddaughter was actually his biological daughter when she was 15, while another star was accused of hypnotizing a woman and impersonating her husband to impregnate her. Another woman claimed she got pregnant after a romp with a pop superstar in a backstage bathroom, and a reality TV host confessed she wasn't sure who had fathered her baby.
Read on for some of the most shocking and life-altering paternity battles to ever hit Tinseltown.
Eddie Murphy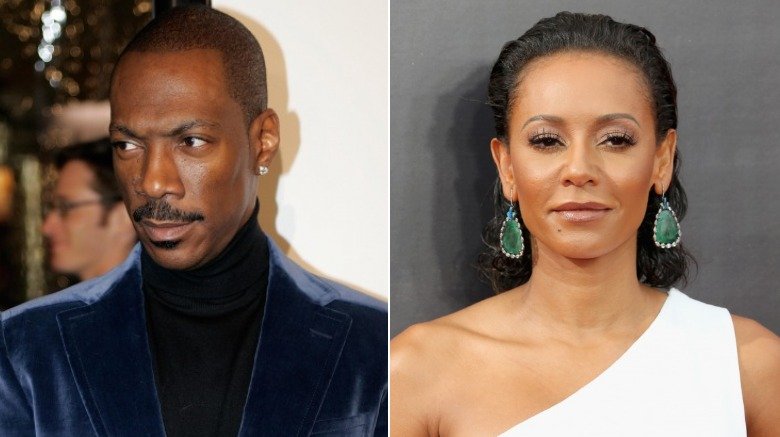 Getty Images
Although Eddie Murphy and Spice Girl Melanie "Mel B." Brown dated briefly in 2006, when she turned up pregnant he claimed to be unsure that the baby was his. According to People magazine, he told a Dutch TV show, "I don't know whose child that is until it comes out and has a blood test."
But even when Mel's daughter Angel Iris Murphy Brown was born in April 2007 and Murphy was listed as the dad on the birth certificate, he reportedly made no effort to see her right away. Brown told People in May 2007, "He hasn't seen his daughter. My people have contacted his people and they just had no response to anything."
But when Angel took a DNA test at two months old, it was proven that Murphy was, indeed, the father. After the test came back positive, a rep for Murphy told CNN, "Mr. Murphy and Ms. Brown dated very briefly and never made any plans of ANY sort. He acknowledges paternity of the child Angel, and has paid child support to Ms. Brown as well as covering the expenses of her pregnancy."
But while things started out rocky, by 2014, things seemed to have improved, as Brown reportedly told The Guardian, "We go over there as a family, we have dinners together, everything is fine ... now. He's a great guy."
Steve Bing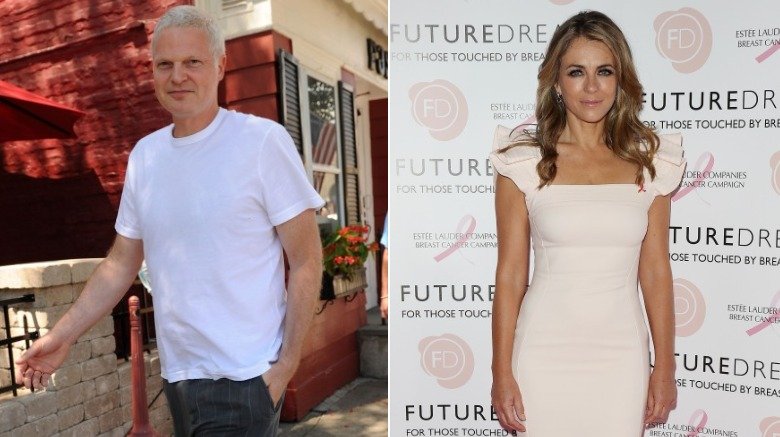 Getty Images
Real estate and film mogul Steve Bing was once known for being a "Hollywood playboy," but when actress Elizabeth Hurley got pregnant, he quickly cast doubts on her fidelity. According to The Guardian, shortly after she announced her pregnancy in 2001, he said in a statement, "Ms. Hurley and I were not in an exclusive relationship when she became pregnant. It is her choice to be a single mother."
He added a caveat, however, saying, "If indeed I am the father, I will be an extremely involved and responsible parent."
Hurley was reportedly "deeply distraught" by his comments and claimed to have been "completely loyal and faithful" to Bing during the time they dated.
Hurley gave birth to a son named Damian Charles Hurley in April 2002, and when the baby was only two weeks old, Bing filed papers to request a DNA test to prove the baby was his. When the test results came back, it was revealed that he was the father.
Jude Law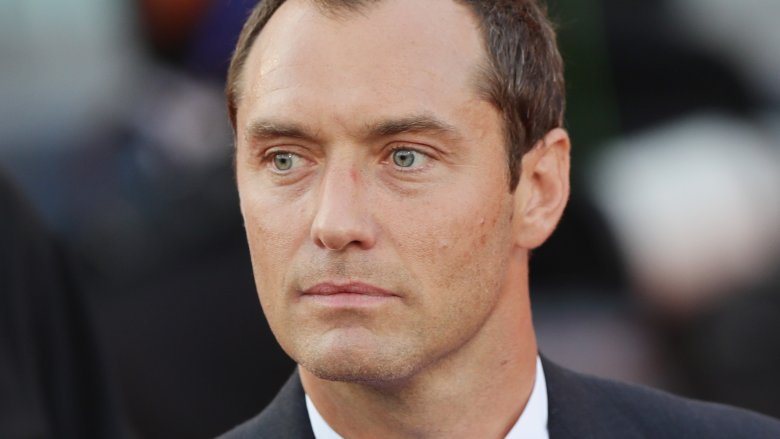 Getty Images
Jude Law was a divorced father of three in his late 30s when model Samantha Burke, then in her early 20s, claimed to be pregnant with his child.  
He had reportedly expressed doubts that baby Sophia, born in 2009, was his, but it was revealed via a DNA test that he was the biological father of the baby girl. The revelation reportedly put a strain on his relationship with his ex-wife, Sadie Frost, and their three children, who ranged in age from 7 to 13 at the time.
A source told the Daily Mail, "Sadie is livid. She feels that he has put unnecessary pressure and upset on to the children and has put himself under financial strain, which impinges on their life."
Another source reportedly told the Mail, "He told Sadie that he only slept with her once. But now he has confirmed to her and his children that the child is his. He has reassured the children it will not affect their family times together."
But that wouldn't be the last time that Jude had a baby with a woman he wasn't dating. In 2015, Catherine Harding gave birth to his fifth child, a girl, after the two had split up. A rep for the actor told People before the birth, "Jude Law and Catherine Harding are expecting a child together in the spring. Whilst they are no longer in a relationship, they are both wholeheartedly committed to raising their child."
Tyga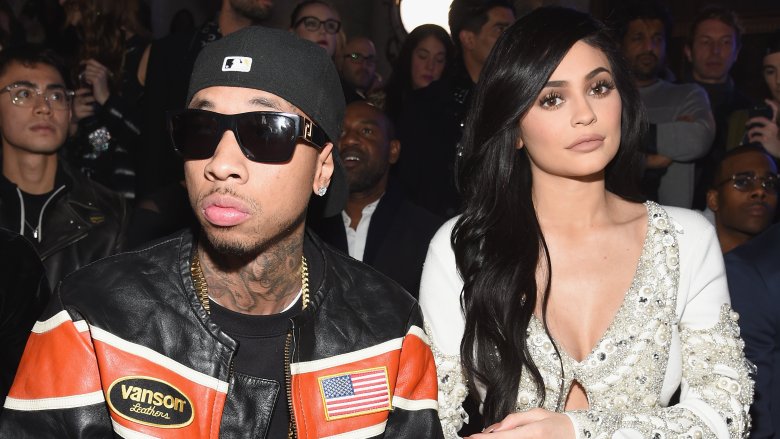 Getty Images
Since model Kylie Jenner gave birth to daughter Stormi in February 2018, she's maintained that rapper Travis Scott is the baby's father. But her ex, hip hop artist Tyga, reportedly asked for a DNA test because he thought Stormi was his.
According to RadarOnline, Tyga and Jenner broke up about nine months before baby Stormi arrived, and a source said, "Tyga wants a DNA test because he really thinks that there is a chance this baby could be his." 
But according to The Sun, when a DNA test was reportedly performed, it was determined that Tyga was not the father. He later tweeted about the situation, "I've never said anything about someone else's child or family insinuating my involvement; and will never do so. Please, stop spreading false stories and attacking people's families. I have nothing to do with any of that. People should be able to live in peace."
But that's not the end of the story when it comes to baby Stormi's paternity. After photos surfaced showing a resemblance between Stormi and Kylie's bodyguard, Tim Chung, some speculated that he might be the father. Chung strongly denied being the father of the baby girl, writing on Instagram in May 2018, "Out of deep respect for Kylie, Travis, their daughter together and their families, I would like to set the record straight that my interactions with Kylie and her family have been limited in strictly a professional capacity only."
Chris Rock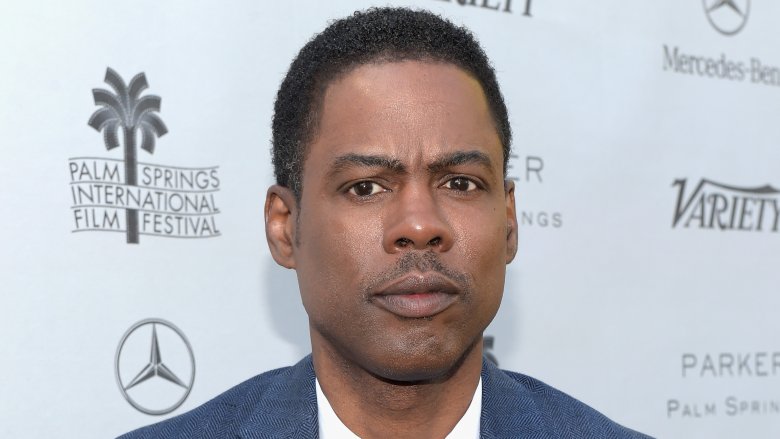 Getty Images
A Georgia woman named Kali Bowyer sued comedian Chris Rock for child support in 2007, claiming that he had fathered her then-13-year-old son, according to the Washington Post. A DNA test was conducted and Rock was ultimately found to not be the boy's father, and he and his then-wife, Malaak, didn't pull any punches in a joint statement about the case.
"Though we prefer to keep our private life out of the media, we feel that it is necessary to respond to the many grossly inaccurate media reports that were sold to the tabloids by Kali Bowyer who falsely claimed that Chris fathered her 13-year-old son," the couple said, according to Today.
They continued, "After multiple lies, including that Chris refused to establish paternity and after finding out that Ms. Bowyer has an extensive criminal record, we personally asked the court to help us establish paternity so that we could put this harassment to rest."
They also chastised Bowyer, saying, "We also express our deepest prayers for the welfare of Ms. Bowyer's son who has been continuously embarrassed and exposed in the media by his mother."
Keanu Reeves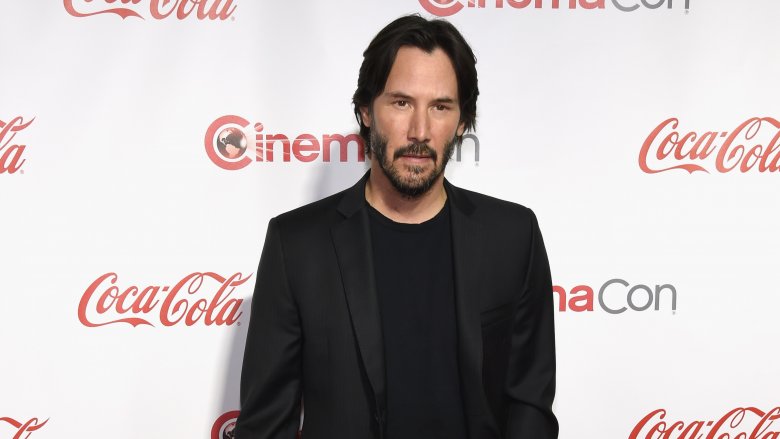 Getty Images
In a truly bizarre case, a Canadian woman accused actor Keanu Reeves of fathering all four of her adult children, saying he disguised himself as her husband to get her to sleep with him.
According to the Canadian newspaper The Star, Karen Sala sued the celebrity for $3 million a month in retroactive spousal support and $150,000 a month in retroactive child support, claiming that they had a long relationship with Reeves while she was married to another man. She said they had lived together and that he'd been present for the birth of some of her children, and claimed he'd employed hypnosis and disguises. The only issue? Keanu said he had never even met her.
According to The Star, a DNA test proved that Keanu had fathered none of the woman's children, and the judge threw the case out. Sala, who represented herself in court, didn't accept the validity of the paternity testing. She reportedly told a judge, "I do know for a fact that he is the biological father," but she didn't explain how she knew.
Padma Lakshmi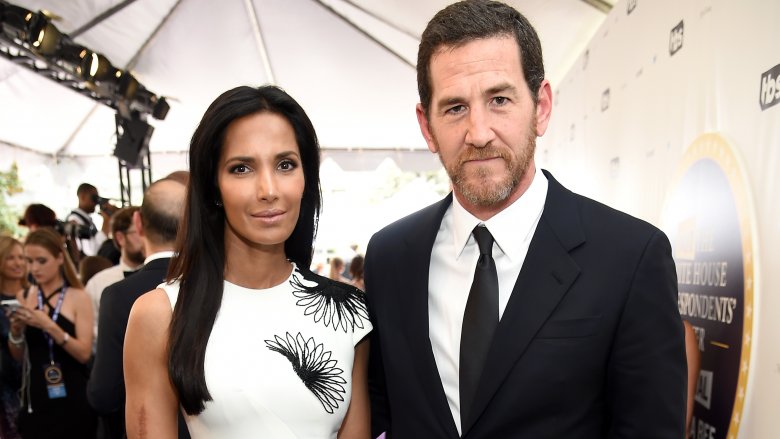 Getty Images
According to Entertainment Weekly, Top Chef host Padma Lakshmi revealed in her 2016 book, Love, Loss and What We Ate, that she found herself in an awkward predicament when she found out she was pregnant. She had been told by doctors that her severe endometriosis would prevent her from getting pregnant without medical assistance, but, in 2009, she was shocked to learn she was expecting.
She wrote, "A question began to nag at my giddiness: not so much 'How?' but the far more uncomfortable 'Who?'" Following her 2007 divorce from acclaimed novelist Salman Rushdie, Lakshmi had been dating two men at the time, venture capitalist Adam Dell and billionaire and IMG CEO Teddy Forstmann, and she wasn't sure which one was the dad. She ended up dating Forstmann longterm before he died in 2011, but prenatal DNA testing revealed that Dell was the baby's biological father.
According to Slate, not long after Lakshmi's daughter, Krishna, was born in 2010, Dell sued Lakshmi for full custody of the girl and requested her last name be changed from Lakshmi to Dell. After a protracted legal battle, Dell and Lakshmi were forced into a compromise — a New York court awarded him more visitation and ordered that their daughter's last name be changed to Lakshmi-Dell.
Krishna reportedly called Forstmann "Papa" before his death, and he is said to have left her a significant trust fund.
Larry Birkhead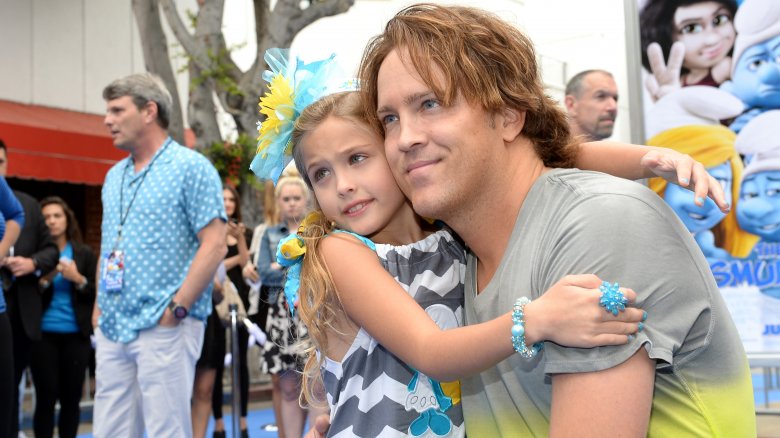 Getty Images
When model Anna Nicole Smith passed away from an accidental overdose in 2007, she left behind a 5-month-old baby and a paternity dispute. According to CNN, her daughter Dannielynn was born in the Bahamas in 2006, and Smith named her friend Howard K. Stern as the father on her birth certificate.
But her ex-boyfriend, photographer Larry Birkhead, said he was the dad and had been fighting to be established as the little girl's father since her birth. After Smith's death, the baby girl was in Stern's custody until April 2007, when a DNA test proved that Birkhead was her father and a Bahamian court gave him full custody. Birkhead told a crowd outside the courthouse on the day he learned he was Dannielynn's biological father, "Everybody, I hate to be the one to tell you this — but I told you so."
Birkhead has since raised Dannielynn in the United States.
Justin Bieber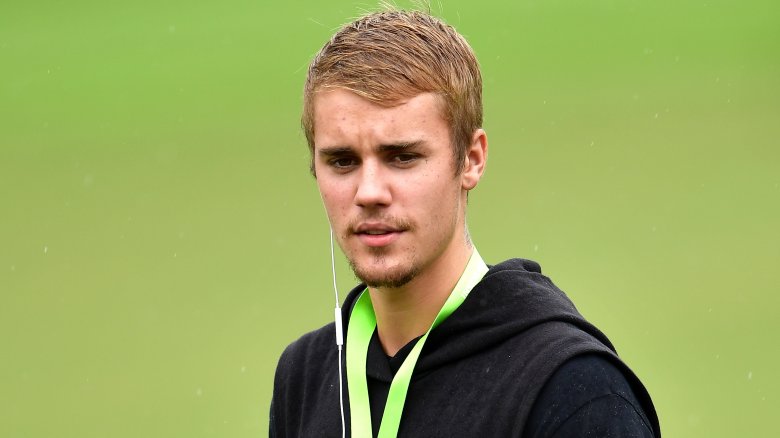 Getty Images
In 2011, a woman claimed to have given birth to Justin Bieber's baby after she reportedly said she hooked up with the star in a bathroom. According to The Telegraph, Mariah Yeater of California sued Bieber, claiming he was the father of her 3-month-old son. Bieber, on the other hand, said he'd never even laid eyes on Yeater.
Bieber wanted a paternity test in order to prove he wasn't the father, and, according to TMZ, he gave a DNA sample under "very controlled circumstances" so that the results couldn't be disputed. But after Bieber's challenge to do a paternity test, Yeater reportedly dropped the case. According to The Telegraph, a rep for Bieber said it was "sad" that "someone would fabricate such a malicious, defamatory, and demonstrably false claim."
Meanwhile, a jailed man named Robert Powell, who claimed to be Yeater's ex-boyfriend, told RumorFix.com that she'd made the whole thing up in order to sell the story for money. "We were both homeless ... and Mariah was trying to make some quick money," he reportedly said.
Gavin Rossdale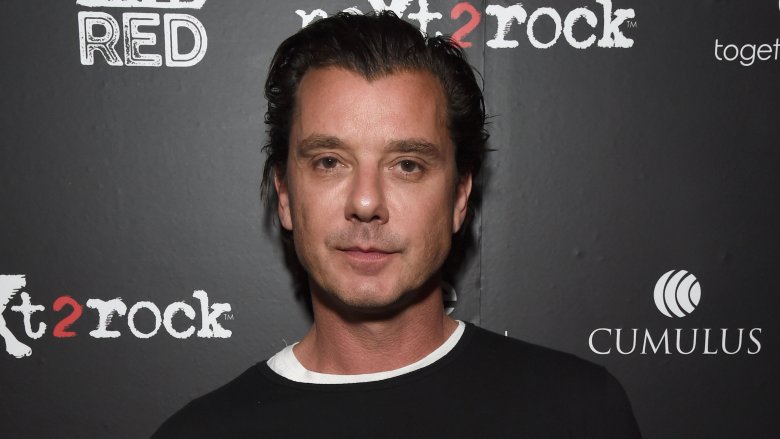 Getty Images
On the flip side, sometimes celebrities don't want to take a DNA paternity test. According to People magazine, that was the case with Gavin Rossdale and his adult daughter, model Daisy Lowe.
In 2004, Gavin was married to pop star Gwen Stefani when a DNA test revealed that he'd fathered a daughter named Daisy with musician Pearl Lowe. But People reported that a source said that Gavin initially didn't want the test to happen. "Gavin was reluctant to do the test as he didn't think he was Daisy's dad," a source reportedly said.
Pearl herself wasn't sure who Daisy's dad was. The source said back in 2004, "[Pearl] has always had slight suspicions but it only really occurred to her in the last six months that Gavin could actually be Daisy's dad. They only had a very brief fling way back when. "
Making things slightly more complicated, according to People, Gavin knew Daisy since birth and had been named her godfather. They reportedly spoke on the phone regularly before the paternity news surfaced.