The Truth About Johnny Orlando And Mackenzie Ziegler's Relationship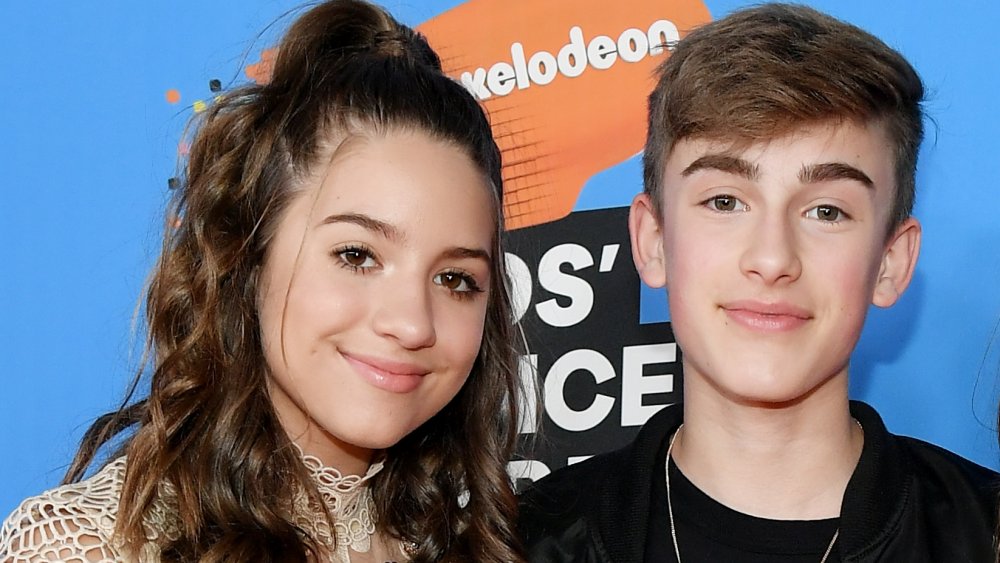 Neilson Barnard/Getty Images
Mackenzie Ziegler, singer and younger sister to Dance Moms alum Maddie Ziegler, has been hard at work in the entertainment industry, releasing new songs on the regular. She has also collaborated with a variety of musical artists, including Canadian singer-songwriter, Johnny Orlando. The duo worked on a long list of covers (The Chainsmokers' "Closer," JP Saxe and Julia Michaels' "If the World Was Ending," etc.), and debuted their duet, "What If," in 2018. Ziegler and Orlando have also toured together.
It's clear these two are quite close, at least on a professional level. And some of their fans are curious about whether they've dated, which is fair considering they have the same interests and a solid friendship. Their apparent chemistry has earned them the ship name "Jenzie," FYI.
So is this a case of just friends or are fans on the right track? We reveal the truth about Johnny Orlando and Mackenzie Ziegler's relationship after the jump.
There's nothing to see here, folks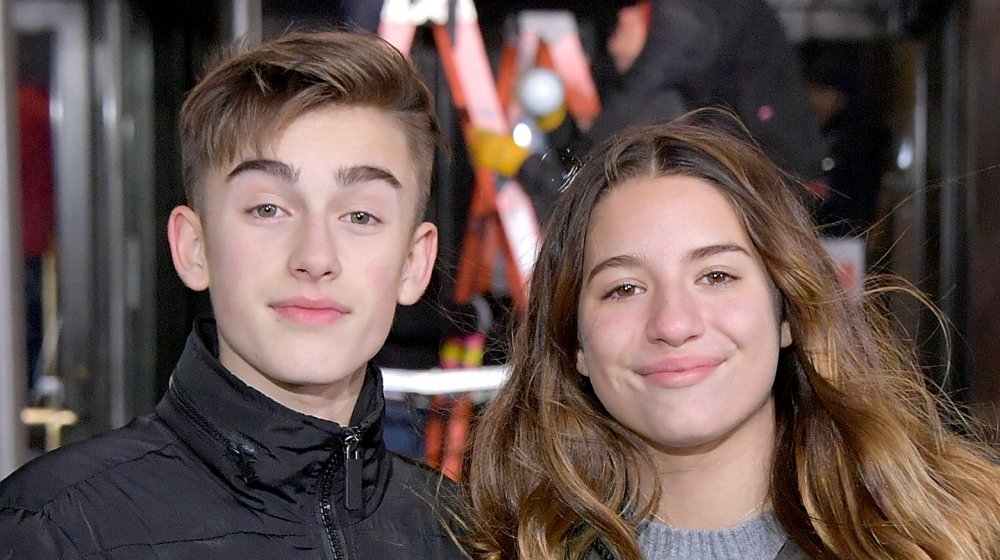 Michael Loccisano/Getty Images
When promoting their song, "What If," Mackenzie Ziegler and Johnny Orlando debunked rumors that they're an item. "I think it's kind of funny. Like if I look at her, they'll screenshot it. Post it and be like, 'The way he looks at her,'" Orlando joked to Entertainment Tonight Canada when asked about the possibility. Ziegler added, "Which is weird, 'cause they kind of 'ship' us with anyone we hang out with."
What's more? Ziegler dated Fuller House star Isaak Presley before their breakup in March 2020. "He didn't do anything, I didn't do anything, we're just both not at a good mental state right now," the singer, who began dating Presely in August 2019, said during an Instagram Live (via J-14). "We just decided to be friends right now. It's super hard because I love him a lot. I hope it'll get better and that we're both going to be OK but we can't be together right now."
There you have it! It sounds like Orlando and Ziegler are just good pals.