How Lori Loughlin's Daughters Really Feel About Her Guilty Plea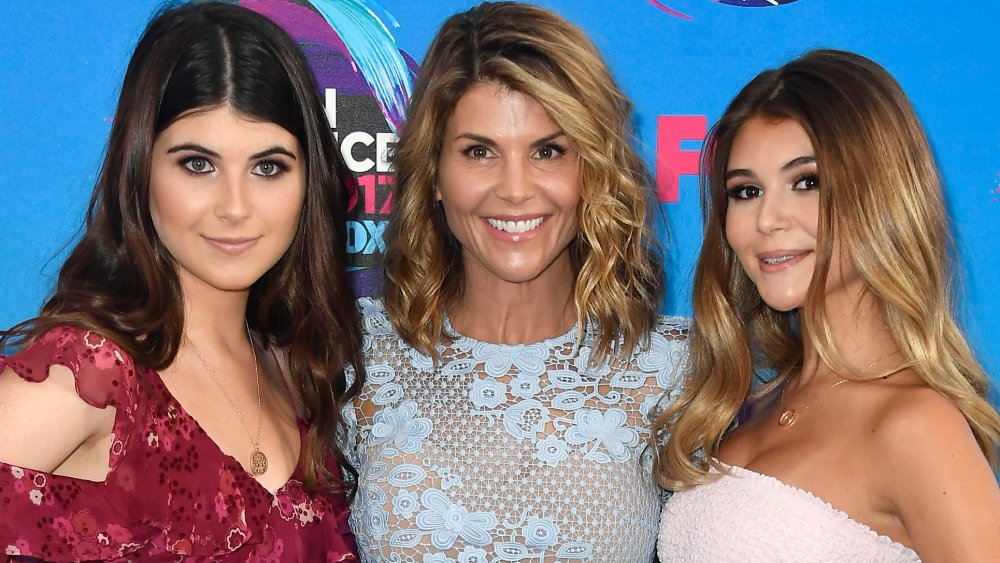 Frazer Harrison/Getty Images
Former Full House (and Fuller House, for that matter) star Lori Loughlin and her husband, fashion designer Mossimo Giannulli, were surely feeling a range of emotions after entering a guilty plea in regards to their part in the  "Varsity Blues" celebrity college admissions scandal, which will result in "prison terms" for the pair, according to a news release from the U.S. Attorney's Office in the District of Massachusetts that came out on May 21, 2020. 
While the prospect of admitting to their wrong-doings and, in turn, facing time behind bars likely wasn't easy for Loughlin or Giannulli, they're certainly not alone when it comes to dealing with their punishment. Their daughters, Olivia Jade and Isabella "Bella" Giannulli — who were the ones Loughlin and Giannulli were attempting to get accepted into the University of Southern California by allegedly using illegal means and methods — won't face any prison time, but they were apparently also shaken by the development regarding their mom and dad.
Lori Loughlin's daughters were both 'happy' and 'devastated'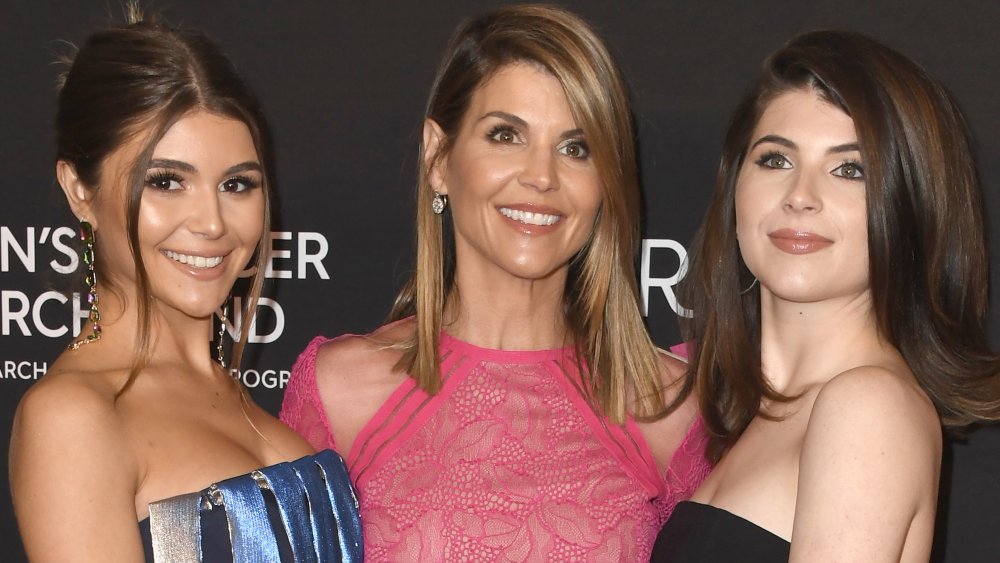 Frazer Harrison/Getty Images
Olivia Jade and Isabella "Bella" Giannulli were "devastated" when their parents, Lori Loughlin and Mossimo Giannulli, "told them they were pleading guilty," a source told Us Weekly on May 21, 2020, following the news that the actress and fashion designer were not going to continue to fight the charges against them. The development surely rocked them even more as the "girls have been spending a lot of time at their parents' house recently, and they are becoming much more of a tight-knit family" during their (admittedly self-inflicted) ordeal.
While the actress' daughters are obviously upset by what's going on, Us notes that they are also "glad to see the saga come to a conclusion," with the source adding, "The girls have been on so many ups and downs that they were happy it was going to be over."
However, as one part of the case has come to an end, "new worries are mounting given the stipulations of the plea deal." The insider noted that as Loughlin and her husband's sentences loom ahead, their daughters "fear for their mom going to jail."
Perhaps Loughlin can make Olivia and Bella feel better about her sentence by getting some helpful tips from Felicity Huffman, who was also caught up in the school-related scandal and did her (rather brief) stint behind bars.