The Real Reason Matt Lauer Got A New Tattoo About Hatred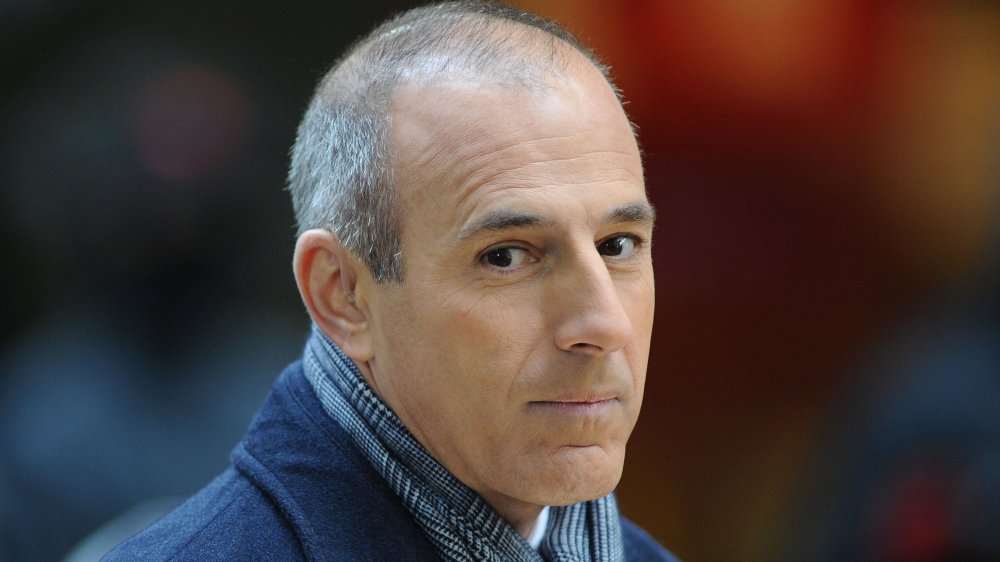 Slaven Vlasic/Getty Images
Nearly three years after the former Today show host was ousted from his post after allegations of sexual misconduct from throughout his decades-long career came to light, Matt Lauer is once again making headlines. In an op-ed Lauer penned for the news outlet Mediaite — following columnist Ben Smith's widely-shared New York Times piece criticizing journalist Ronan Farrow's reporting on the #MeToo movement, Harvey Weinstein scandal, and on Lauer, himself — the ex-anchor publicly attacked Farrow's work, all of which was included in his largely hailed 2019 book, Catch and Kill.
While Lauer's point-by-point screed was considered by many to be bizarrely in poor taste, with everyone from The View's Meghan McCain to media heavyweights like New Yorker editor Michael Luo to Brooke Nevils – the former NBC employee who Lauer allegedly sexually assaulted at the 2014 Winter Olympics in Sochi — decrying the Mediaite op-ed as, at best, a very bad attempt at reading the room.
In the wake of his latest media wave, another tidbit about Lauer has come to light in the form of a tattoo caught by photographers in the days since Smith's New York Times hit piece. Not only that, but the tattoo in question seems inextricably tied to Lauer's 2017 dismissal and his attitude about it.
Matt Lauer's new tattoo provides embittered commentary post-rape allegations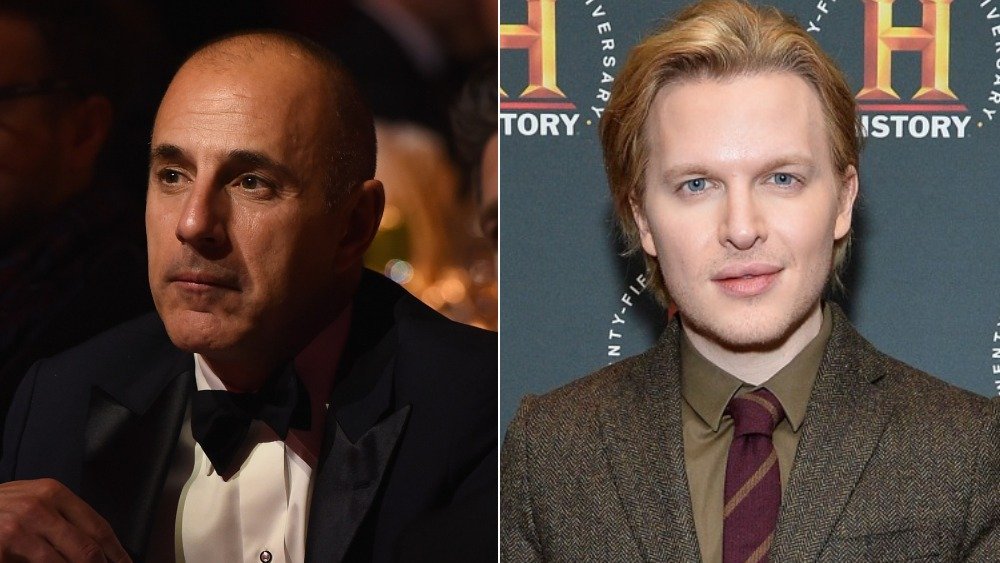 Larry Busacca, Noam Galai/Getty Images
Just one day after Matt Lauer's own hit piece against Ronan Farrow hit the web on May 19, 2020, photographers camped out near his Sag Harbor residence captured a photo of what appeared to be a relatively new tattoo on Lauer's forearm — a phrase in cursive containing the quote "hatred corrodes the container it's carried in."
According to US Weekly, the quote on Lauer's forearm comes from the eulogy former Republican senator Alan Simpson orated at the December 2018 funeral of George H.W. Bush, who served as president from 1989 to 1993.
Considering that, at the time of his death, Bush was lauded as a president who championed political moderation and eschewed the deep party divides that typifies the political landscape today (mostly because, as Buzzfeed pointed out in a 2018 piece on Bush's legacy, the GOP has radically changed since his term in office), the quote, in the context of Lauer's public fall from grace, seems to echo the ex-NBC anchor's recent op-ed. 
Should Matt Lauer take the advice of his own tattoo?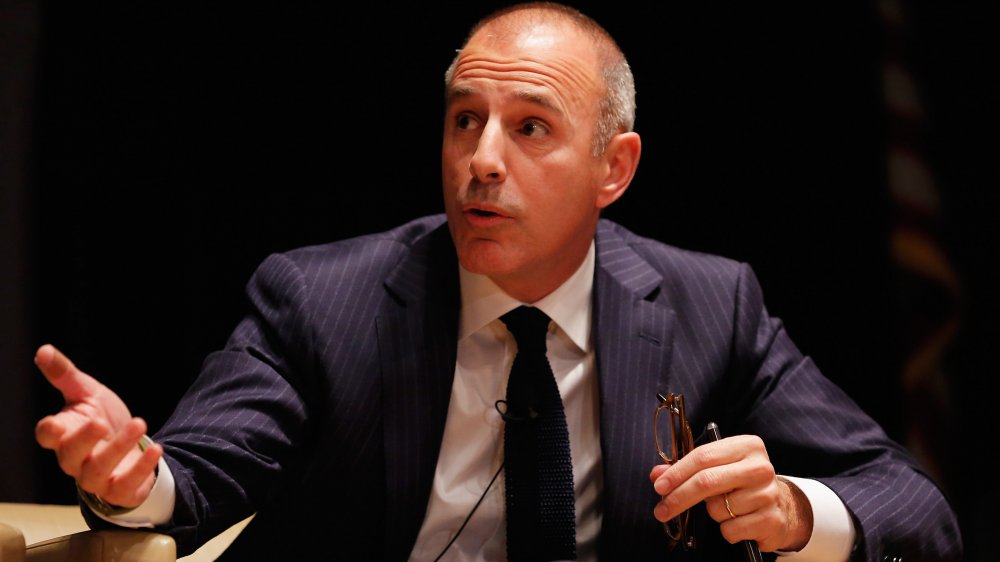 Jemal Countess/Getty Images
The gist? As Matt Lauer put it, his main argument against Ronan Farrow's reporting was that the Catch and Kill author "routinely presented stories in a way that would suit his activist goals" — harkening back to Ben Smith's take on "resistance journalism" in his own piece for The New York Times. 
For those who ardently follow our era's current media wars, the tattoo also echoes the idea of "fair and balanced" journalism, a term that some have noted is a coded phrase for allowing bigotry and (and even white privilege) to be upheld as points of validity, especially concerning conservative outlets like Fox News (via Southern Poverty Law Center).
It's an observation others have also made — one not only found in Lauer's tattoo within the context of the quote's origins, but in Smith's piece as well. As Slate writer Ashley Feinberg observed regarding the Smith/Farrow/Lauer debacle, Smith's idea of "resistance journalism" — a supposed foil to balanced journalism — was more or less proven fallacious by the fact that Smith uses the same techniques he criticizes Farrow for utilizing, namely when it came to source corroboration, as well as manipulative wordplay.
Whether or not you fall on the side of Farrow or on the side of Smith (and possibly, by extension, Lauer), one thing is for certain: if the vitriol behind Lauer's op-ed is any indication, he might want to heed the words of his own tattoo.