This Is Why Kevin Hart's Wife Stayed After He Cheated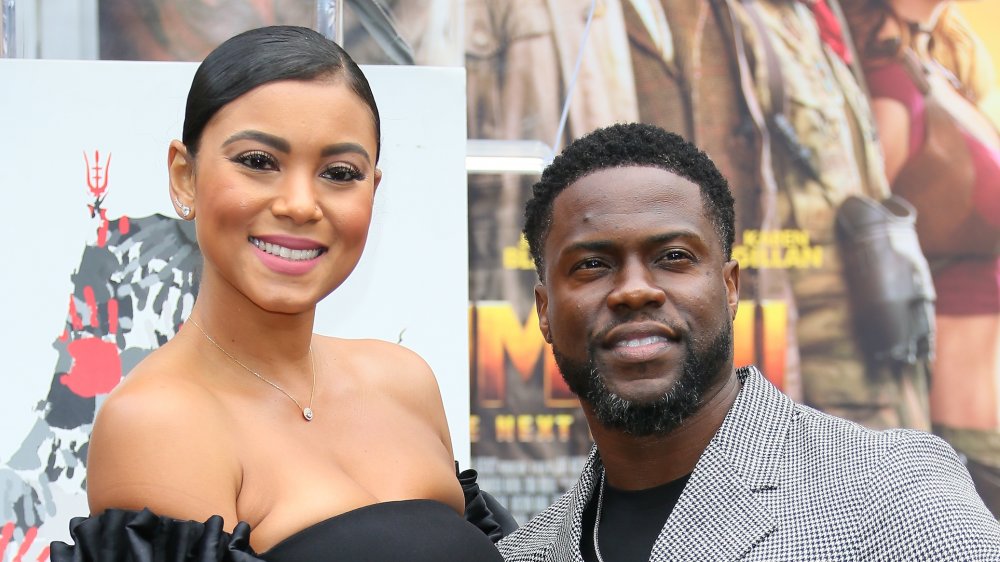 Jean Baptiste Lacroix/Getty Images
In September 2017, news broke about Kevin Hart's cheating scandal. He strayed from his wife Eniko Parrish during a trip to Las Vegas that year with a model named Montia Sabbag. After initially dismissing the cheating allegations as lies, he eventually copped to infidelity and revealed the encounter was caught on video and released in an attempt to extort him.
On Instagram, Hart apologized to his then-pregnant wife and children with a public video. Hart and Parrish ended up staying together, and she's currently pregnant with their second child. (Hart also has two other kids from his previous marriage.) The couple seems to be in a good place right now, but it wasn't an easy road to get here.
In May 2020, the comedian discussed rebuilding after the cheating scandal on The School of Greatness podcast. Page Six reported that he said, "She came to an amazing conclusion of, 'I like the fact that we have a family, that we have a household, and I like the fact that we now got a job to do to get better.'" He recalled Parrish telling him, "That's what you owe me. You owe me the get-better."
The Jumanji: The Next Level star credited his wife for holding him "accountable," admitting, "It wasn't a walk in the park, but it was her understanding that we don't let the outside world affect our inside, and I credit her for setting that tone." Hart declared that his wife is "the strongest person in the world."
Kevin Hart's wife prioritized her pregnancy when she found out he cheated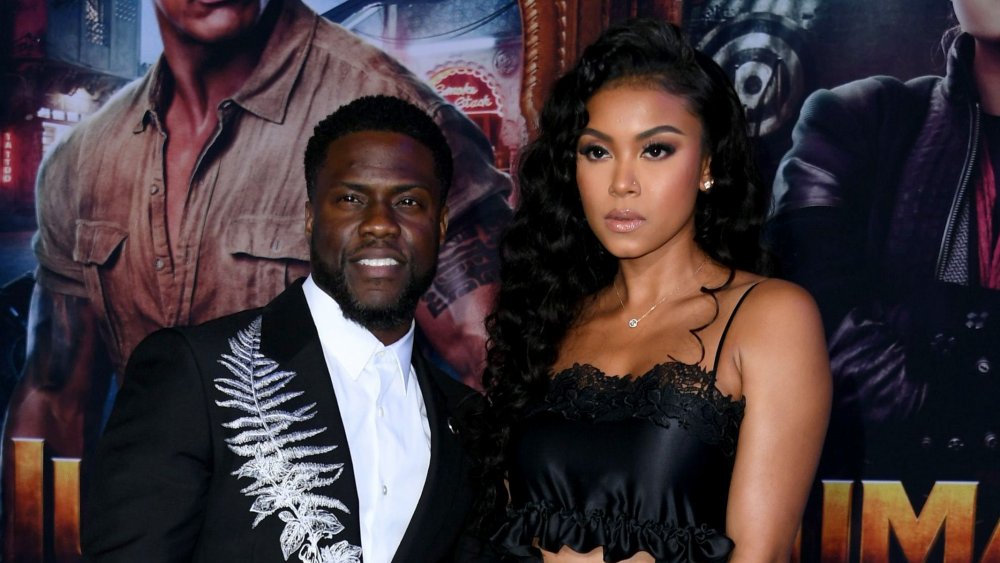 Jon Kopaloff/Getty Images
In December 2019, Kevin Hart released his Netflix docuseries, Don't F**k This Up. At the time, Today reported that Hart's wife Eniko Parrish addressed her husband's infidelity during the special. She was very far into her pregnancy when she received a DM about her husband cheating.
Parrish recalled, "They sent me an edited video of Kevin and another woman... I was about seven or eight months pregnant and I was having breakfast and I opened my phone and immediately I just lost it. I called him, I'm crying, I'm like pissed. Right then and there, I just kept saying, 'How the f**k did you let that happen?'" She "kept worrying about the baby," but did what she could to "maintain a level head." Parrish admitted, "I think that's the only thing that really got me through. I wasn't ready at the time to just give up on my family."
The model added, "It was a lot for me, but we've been through it, we've gone through it, we passed it and he's a better man now because of it." Parrish believes in second chances. She explained, "I'm all about forgiveness, and you only get two times. Three strikes you're out, you're out of here. So, as long as he behaves, we're good."
Kevin Hart's wife is focusing on moving forward
Charley Gallay/Getty Images
Kevin Hart's six-part docuseries called Don't F**k This Up dropped on Netflix in December 2019 and gave fans a closer look at his life, including various scandals. According to Entertainment Tonight, during one of the episodes, Hart's wife Eniko Parrish told him, "You publicly humiliated me. Everything's on Instagram, everything's on social media. It was an ongoing fight all the time. Every single day. I kept questioning him, like, 'If this is what you're gonna do, I don't want to be a part of that.'" Reflecting on the incident, Parrish declared, "This was major. Nine years and I think looking forward, it'll be better."
Ultimately, it seems Parrish decided to remain in the marriage because Hart privately and publicly owned up to his massive error in judgment. Additionally, the passage of time and Hart's promise to come through with some changed behavior have seemingly helped Parrish feel comfortable enough to stay in her marriage and move forward as their family continues to grow.