NeNe Leakes Is Accused Of Having An Affair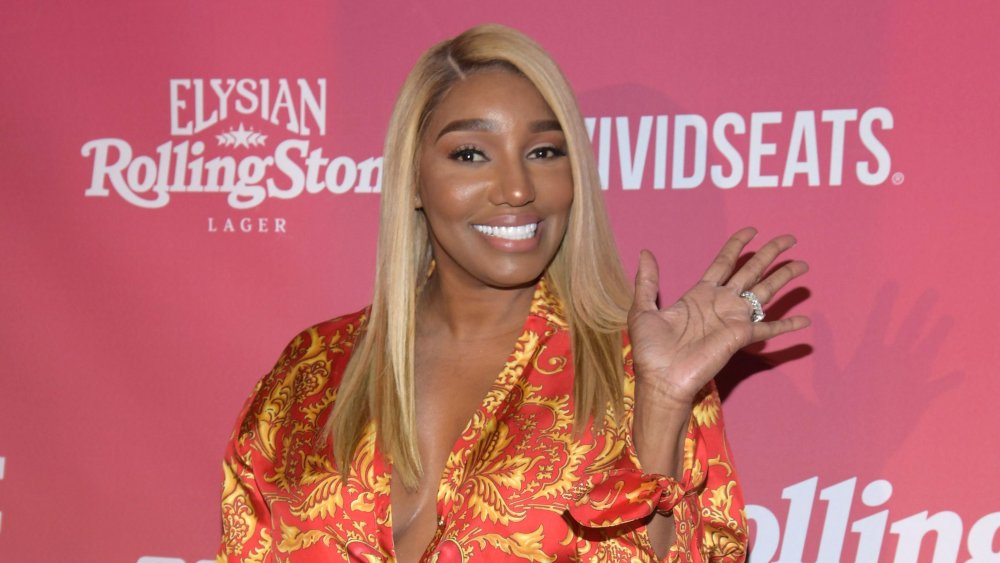 Jason Kempin/Getty Images
Scandal seems to follow The Real Housewives of Atlanta star NeNe Leakes, and this time, the haters are coming for her marriage to Gregg Leakes. NeNe and Gregg are no strangers to marital problems — or having them aired in tabloids —  but now it's NeNe being accused of having an extramarital affair with an "old family friend." 
NeNe was 28 and working as a dancer when she met Gregg in 1996, per O, The Oprah Magazine. They were married in 1997 and had son Brentt Leakes in 1998. (Gregg has five other children from another marriage.) We don't know much about their marriage in between then and the premiere of RHOA in 2008, which put the family in the spotlight. However, in Season 3, a main plot point was the devolution of the couple's relationship, with Gregg accusing NeNe of letting RHOA fame change her. 
NeNe filed for divorce in 2011. She told TV One's Uncensored in 2018 (via Bravo's The Daily Dish), "I filed for divorce because I always felt like you have to teach people how to treat you and I felt like at that time that Gregg wasn't treating me the way I felt I should be treated. It was me teaching Gregg a lesson, and I think he got it." They started seeing each other again and had a second wedding in 2013, which was all documented on Bravo's show I Dream Of NeNe: The Wedding — but it's not like they've lived happily-ever-after since then. 
NeNe and Gregg Leakes have had their ups and downs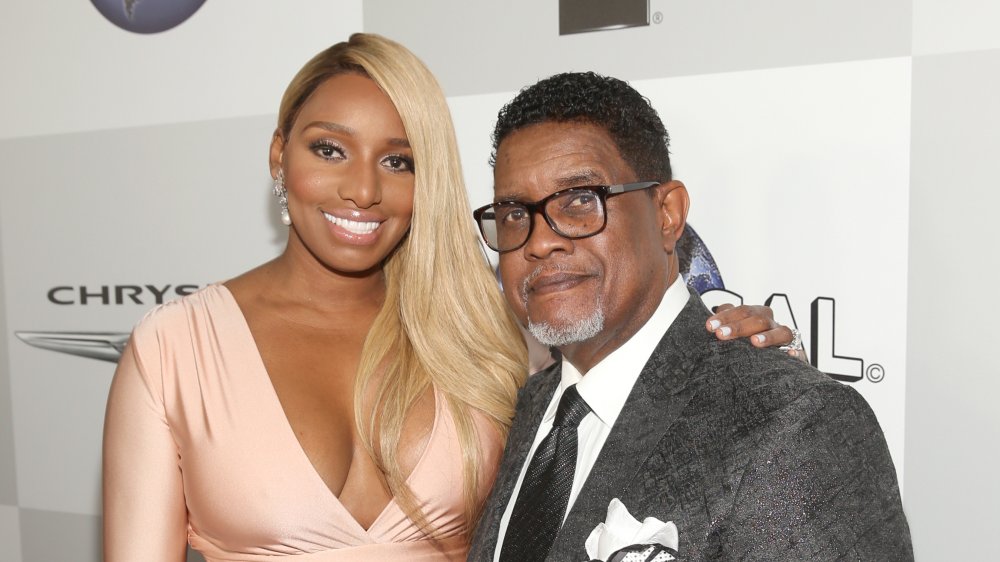 Jesse Grant/Getty Images
In Season 12 of The Real Housewives of Atlanta, NeNe and Gregg's marriage was in repair mode. They had spent the last few years with Gregg battling cancer, which rightfully took a toll on their bond. (Gregg is currently cancer-free.) Season 12 saw NeNe and Gregg attempt to rekindle the spark that they once had, even going so far as to go through the "process," according to what NeNe told Bravo, of sharing the same bed again. 
There have long been rumors of Gregg and NeNe having an open marriage, though NeNe denied it was open in April 2020 in an interview with Extra TV. But it sure sounded open in March 2020 when she said on the Lip Service podcast, "Why am I going to try and keep him from doing something that he wants to do? Then I have to make a choice myself — if I want to stay with him or not — and I probably would stay with him. I do what I want anyway... I'm in New York, he's in Georgia, so whatever he's doing, I don't need to know about it." 
NeNe then alluded to rumors that Gregg was having an affair with a Swagg Boutique store manager, per Page Six. Then again, NeNe says a lot of messy things about people she loves and often changes her stories, so who knows what's really up with them.
NeNe Leakes has reportedly been dating another man since 2017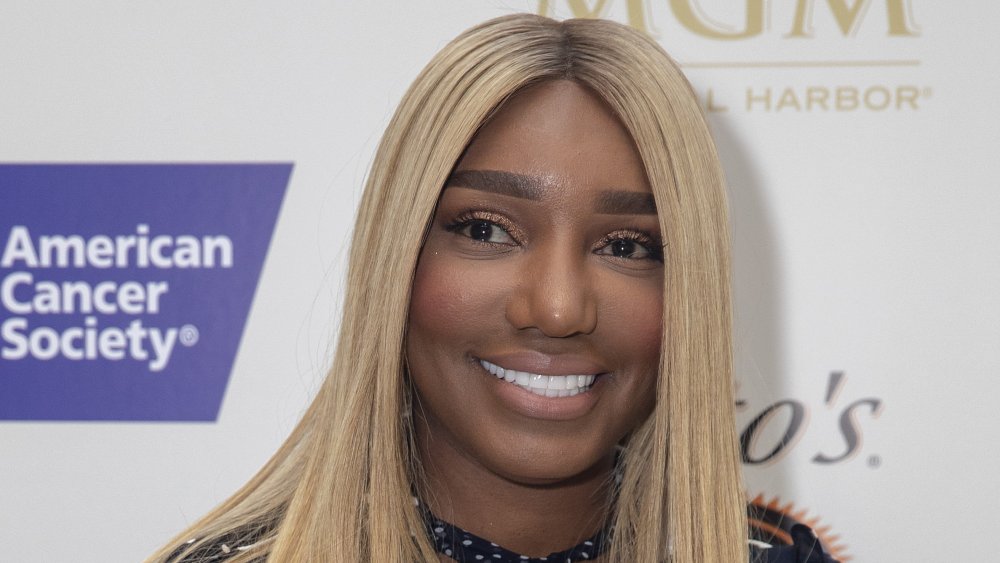 Tasos Katopodis/Getty Images
NeNe Leakes is rumored to be dating Rodney White, a family friend of hers who works for United States Department of Agriculture. Reports of her being out and about with a man who was not her husband have been floating around since 2017, but it wasn't until May 2020 that a source told Page Six that NeNe had been spending a lot of time with him in Maryland as she launched a Swagg location at the MGM National Harbor Resort and Casino. 
But judging by his Instagram posts, he and NeNe have been all over together — he even accompanied her to a taping of Watch What Happens Live, per Page Six. A source told the outlet in March that NeNe "flaunts her relationship" with White openly "like they're together." Another source added that her Real Housewives of Atlanta co-stars and friends "know" all about him. 
The source also claimed that while White is a director at the USDA, he seems to enjoy NeNe's Hollywood lifestyle. "If it wasn't for that, he wouldn't give her the time of day... because he didn't before when she was a nobody," they alleged.
Whether or not they're actually dating, NeNe will always do what she wants. Though it may seem "inappropriate," it's also likely that Gregg knows of any reported flings — the Leakes have been and always will be complicated, so it's probably best to not take any report too seriously.