The Real Reason Post Malone Dropped Out Of College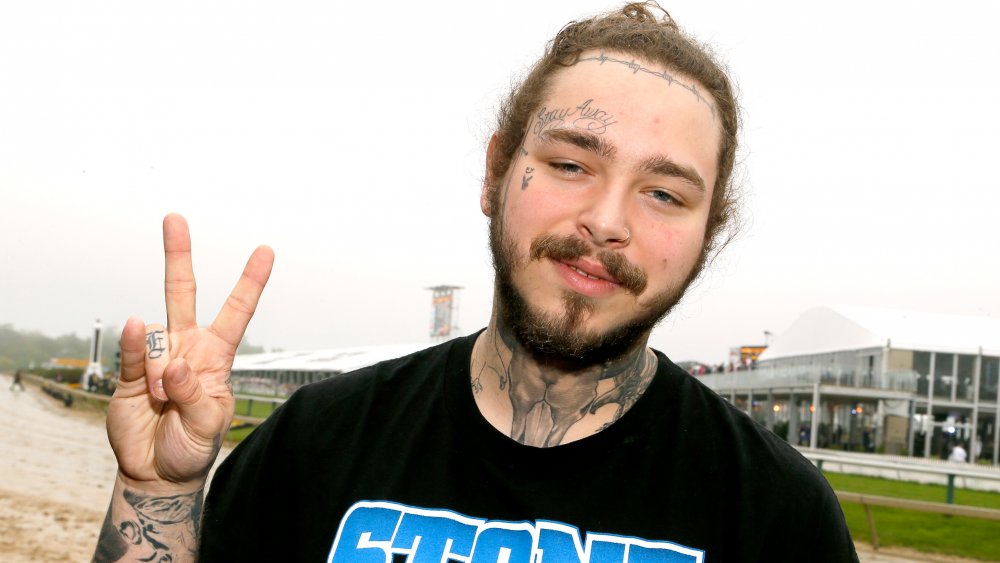 Paul Morigi/Getty Images
Rapper Post Malone (real name Austin Richard Post) burst on to the music scene in 2015 after dropping his first single, "White Iverson," which peaked at #6 on the Billboard Hot 100. In 2016, Malone released his first album, Stoney, and quickly became a household name thanks to his interesting beats and catchy tunes. Two years later, Malone's second album, Beerbongs & Bentleys, debuted at No. 1 on the Billboard 200 chart, per Billboard, and was nominated for a Grammy.
Clearly, Malone — who, as of this writing, is a six-time Grammy nominee — is taking the music world by storm. In 2019, the rapper received a nod for his song "Sunflower" from the Spider-Man: Into the Spider-Verse album and Malone couldn't help but get emotional. "It means a lot. I'm happy people are listening and people care about the song. I know it was an important song for a lot of people," he told Billboard. "A lot of people are going through tough times, and me and Swae [Lee] wanted to bring some sunshine into people's lives. To be nominated, it feels great."
Just think: Malone's career might not have exploded if he hadn't dropped out of college — let's find out why. 
Post Malone wanted to pursue his passion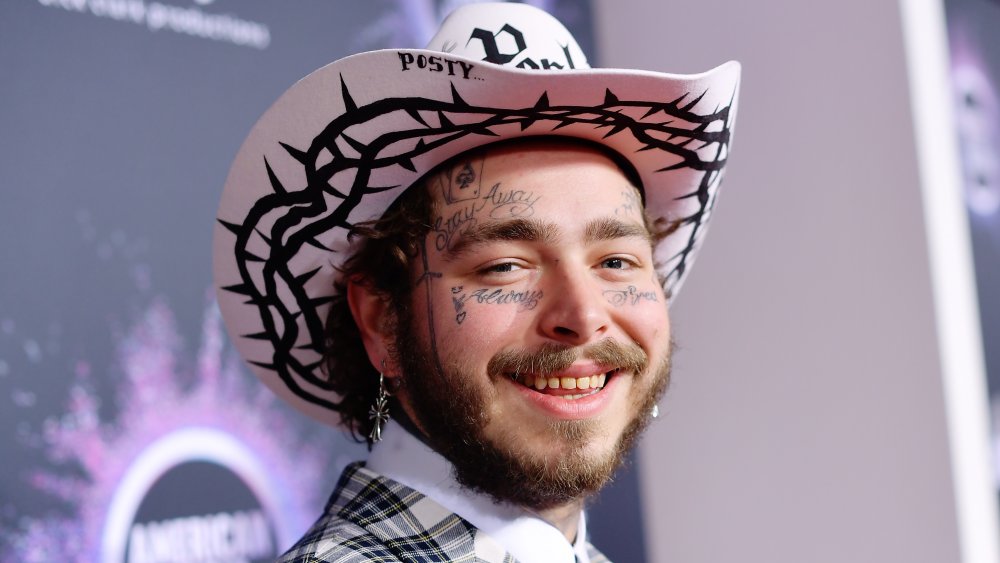 Matt Winkelmeyer/Getty Images
It's no surprise that Post Malone is a force to be reckoned with — the artist was in a band in high school and started "recording [his] own mixtape on Audacity" at just 16 years old. But before Malone could try to make it in the music world, he needed to go to college. According to The Dallas Morning News, after graduating high school, Malone enrolled in Tarrant County College, a community college in Fort Worth, Texas. However, he called it quits after just six months, telling Fader magazine that he "wasn't feeling the vibe," adding, "I wasn't getting anywhere in Texas at all."
Ultimately, Malone went to school to "get [his] parents off [his] ass for a little while," but ended up moving to Los Angeles with his friends. Luckily, Malone's parents "supported" his next endeavor. "My dad is my biggest fan, which is cool. My mom doesn't get it, my mom is crazy. I love you, though," he told Fader. 
Post Malone met the right people in Los Angeles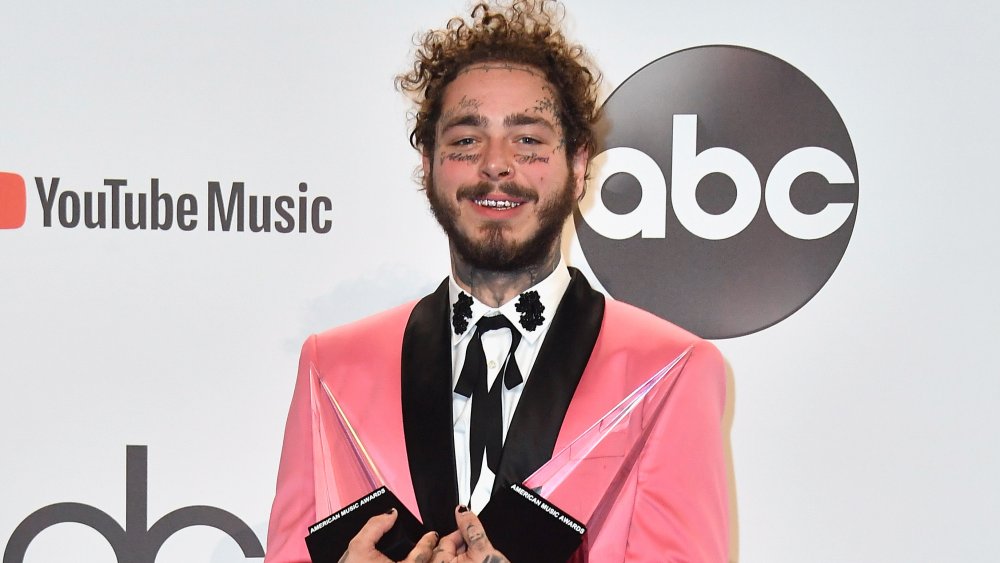 Frazer Harrison/Getty Images
Hopefully, Post Malone thanked his friend Jason Probst for helping him get out of Texas. In 2014, the two moved to Los Angeles, where they rented a house in Encino, Calif. and Malone knew that was his ticket to making his dreams come true. "I had to make it work," he admitted to Rolling Stone in 2017. "It was that or Chicken Express."
After "chilling and freeloading" on the west coast, Malone met producer FKi 1st at a studio, and they ended up collaborating on some tracks, including "White Iverson." Soon enough, Malone's song blew up on the charts, and the rest, as they say, is history. In addition to creating his own music, over the years, Malone has made tunes with major artists, including Kanye West, Justin Bieber, and Kehlani. 
At the end of the day, Malone is hoping this is just the start of a long career in the music industry, but he acknowledges there is always "the fear of putting out a bad song." He told Billboard in 2017: "You know, I guess it's kind of a thin line between being confident in your music and who you are and not taking advantage of it and not going too (sic) far with it and still knowing that there's fans out there that are still waiting for new music and fans that are waiting for you to really push the boundaries of what modern music is."
Ultimately, he "just really want[s] to keep putting out music."