Urkel From Family Matters Is Totally Ripped Today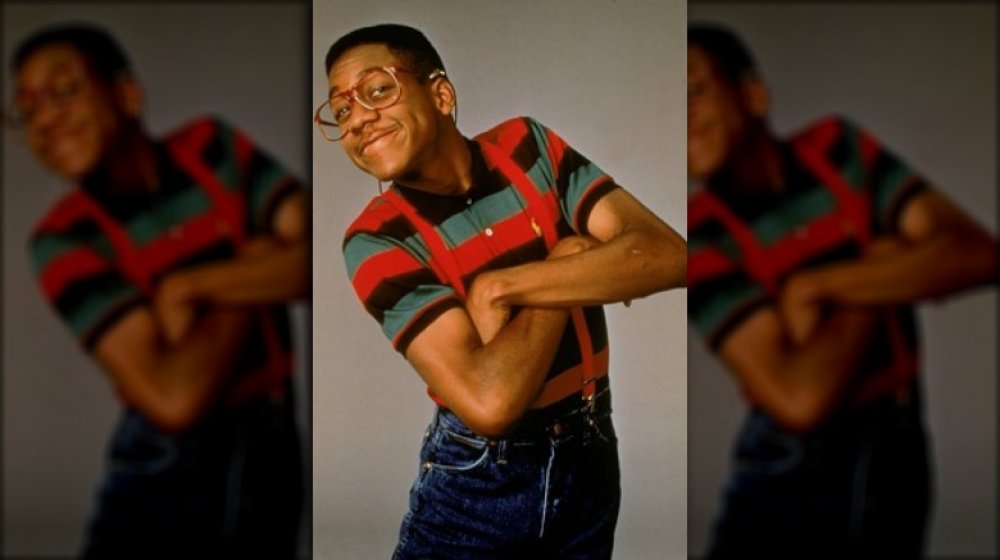 Wikipeda
There's no question that Jaleel White has a super recognizable face and smile. While it's quite possible (and very likely) that the actor no longer wants to be called Steve Urkel — a nod to his role on Family Matters – his character has become absolutely iconic in the sitcom world.
Family Matters – "one of the longest-running sitcoms with a predominantly African-American cast," per Complex – debuted in 1989 and over the course of its nine seasons, the hilariously clumsy (yet clever) Steve Urkel — sometimes the suave Stefan Urquelle — embedded himself within the Winslow family. White was arguably the breakout star of the show. Don't believe us? Look no further than the branded cereal Urkel O's and the talking doll that uttered the character's infamous, nasally catchphrases including "Did I do that?"
After the show's cancellation in 1998, White continued working, landing both television and movie gigs. While his career path hasn't changed drastically over the years, his physical appearance is wildly different. Once a purposely thin, scrawny kid, the California native has transformed into a buff dad — yes, he did that.
Jaleel White had a difficult time in Hollywood after 'Family Matters' wrapped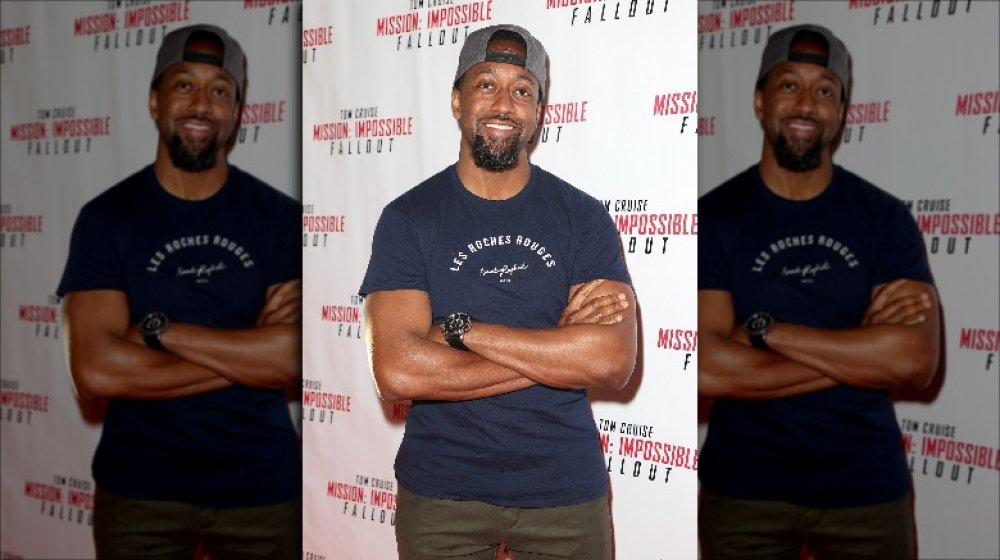 Leon Bennett/Getty Images
Following the cancellation of Family Matters, Jaleel White went on to appear in multiple shows and movies, including Dreamgirls, House, Castle, and Grown Ups. However, White had a bit of difficulty booking major roles because he was so tightly connected to his iconic character, Steve Urkel. White wanted to disconnect from his famous on-screen personality, but it took longer than he anticipated.
"I let him die," the actor said in a New York Times interview in 1999, "I've got a mental tombstone for that character. I've got lots of flowers around it, but that boy is dead." In 2011, White tried to clear up the perceived negativity toward his character in that interview, telling Vanity Fair he was misquoted. "It's one of those things that it's very unfortunate how quotes are taken out of context." He also noted that by attempting to be authentic to the character — not changing his hair and not going to the gym — he was limiting his chances of getting other roles in Hollywood.
"To be honest, I was retarding my own growth as a man in order to maintain the authenticity to what I thought that character should be," he said, so it makes sense why he beefed up in his adult years.
Despite Urkel holding him back a little, Jaleel White is still working today
On top of getting back in the gym and bulking up, Jaleel White eventually created a name for himself outside of the Family Matters realm. At the time of this writing, White has a recurring role on Netflix's The Big Show Show, playing a fitness center owner named Terry, which is totally on brand given his new physique. He also pops up on Raven's Home every now and then as Chris Spring-Lake, a radio personality. 
In an interview with Fox News in September 2019, it seemed like White might have found some peace with his Family Matters character. That being said, he doesn't think a reboot or remake of the iconic sitcom should ever happen. "I don't think we need it. I think Family Matters belongs in the era of life before cell phones," he said.
As of this writing, White lives in California with his daughter, Samaya, who he co-parents with his ex-girlfriend, actress Bridget Hardy. Seems like life worked out for Urkel after all.