The Real Reason Kate Gosselin Blames Jon For Her TV Cancellation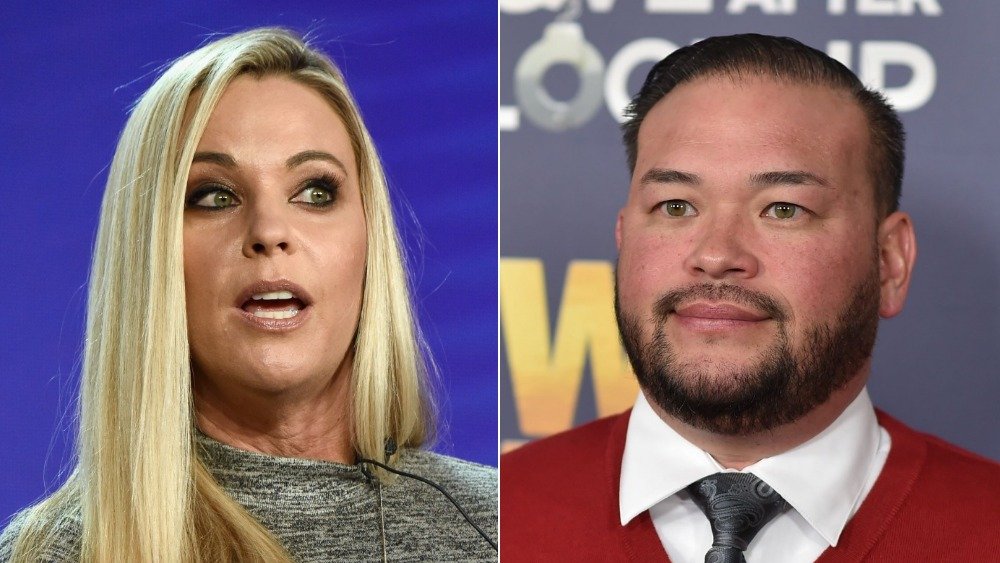 Amanda Edwards, Robyn Beck/Getty Images
Kate Gosselin made her living as a reality TV star. She and her now-ex-husband, Jon Gosselin, starred in TLC's Jon & Kate Plus 8, which documented their lives raising their eight children — a pair of twins and sextuplets. The Gosselins announced their split in 2009, and their show ended soon after...sort of. Jon got the boot and the show returned as Kate Plus 8 in 2010. However, the rebranded series was canceled the following year. 
TLC issued a statement at the time, noting that the entire series (including the episodes with Jon) reached an "exceptional milestone" of 150 episodes" but it was time to say tata for now. "TLC hopes to check in with Kate and the family periodically with specials in the future," the network said (via Entertainment Weekly). The cancelation wasn't exactly a surprise. Yes, the series finale in 2011 brought in an impressive 10 million viewers, but prior to the big goodbye, ratings had been in a slump. 
TLC revived Kate Plus 8 in December 2014, but in December 2015, Radar Online dubbed the show a "ratings flop." According to IMDb, the series ended abruptly in 2017, after a three-episode season. Kate managed to ink yet another spin-off, Kate Plus Date, in 2019, but her ability to film with the kids may be in jeopardy, and she's reportedly blaming Jon for that. We've got all the dirt on this ongoing battle.
Kate Gosselin thinks her ex wants to ruin her career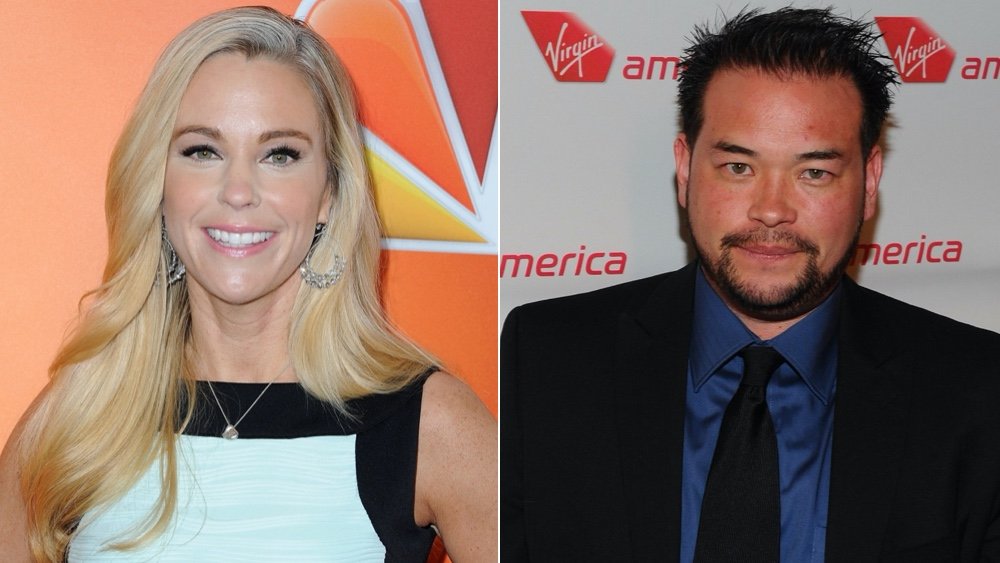 Angela Weiss, Michael Buckner/Getty Images
In March 2020, The Sun got a hold of some court papers from one of Kate and Jon Gosselin's many legal battles. The mother of eight reportedly blamed Jon for poisoning her relationship with TLC. Her legal team claimed Jon "continued to sell private information and documents" and asserted that the "resulting publications shed [a] negative light on [Kate] and directly on the TLC network, which consequently leaves the network unwilling to continue its relationship with [Kate]." 
Renewed animosity between the exes reportedly started to heat up after Kate and the kids filmed a "College Bound" special about the eldest Gosselins, Mady and Cara. The minor children participated too, and Jon claimed he was not notified. According to The Sun, "Kate is allowed to film with the minor children in her custody if she and/or the TLC provides him with a 'filming schedule including the date, time and location of filming.'" Kate was reportedly found "in contempt of court and [ordered to] pay $1,500 in attorney's fees to Jon." 
Kate alleged her ex-husband was intentionally "tarnishing" her reputation in an effort to "thwart [her] ability to film and earn any income." She noted that he has also accused her of abusing and alienating their kids. As their custody battles continue, it's important to note that Kate has not been charged with hurting the children. 
Some say there's no such thing as bad publicity, but it appears that this never-ending drama could sink Kate Gosselin's reality TV career.