Kurt Cobain Couldn't Stand Pearl Jam. Here's Why
There's no question that Nirvana is one of the greatest bands of all time. Their hits, including "Smells Like Teen Spirit" and "Come as You Are," inspired an entire generation of teenagers brimming with angst and gave birth to a new music genre known as "grunge" — a rock form that felt more "raw, visceral and intense" than the glam-metal acts of the time, reports Billboard. Nirvana frontman and guitarist Kurt Cobain (pictured left) became a legend in his own right before his controversial death by suicide at age 27 in 1994. But Nirvana wasn't the only band of its kind on the scene, and rumors have persisted that Cobain may not have thought too kindly of his peers, particularly Pearl Jam frontman Eddie Vedder (pictured right).
Whether they appreciated it or not, those two bands and their lead singers have been compared ad nauseam, but while he was alive, Cobain made it clear that he did not consider Vedder to be the "Better Man" when it came to musical talent. Here's why.
Kurt Cobain's widow says the 'rivalry' with Pearl Jam was real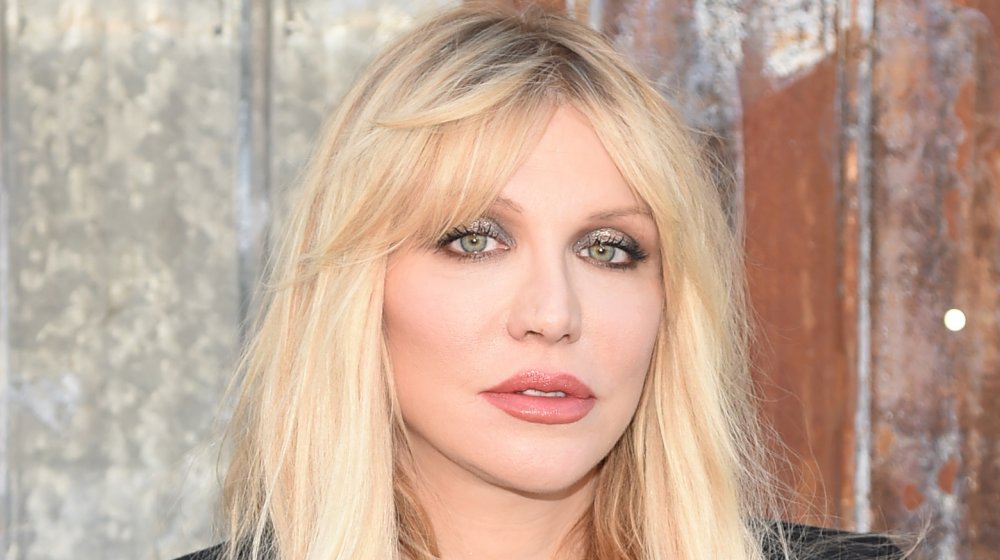 Michael Loccisano/Getty Images
Unfortunately, Kurt Cobain isn't here to comment on any ill will he may have felt toward other musicians, but Cobain's widow, rock queen Courtney Love, has talked openly about the rumored jealousy between Cobain and Pearl Jam frontman Eddie Vedder.
In an interview with National Geographic (via NME), Love claimed that "there was a rivalry" among the so-called grandfathers of grunge — Cobain, Vedder, Chris Cornell (Soundgarden and Audioslave), and Mark Arm (Green River and Mudhoney). "There was a rivalry to have your voice be heard, and be successful..." said Love — the former frontwoman for the rock band Hole. If you believe her assessment, the aforementioned grunge gurus also wanted to be seen. "I remember when Pearl Jam beat Nirvana onto the cover of Time, and that pissed Kurt off, let me tell you," she said. 
That infamous Time magazine cover touted a headline that read, "All The Rage." A close-up photo of Vedder graced the page, along with this editorial description: "Angry young rockers like Pearl Jam give voice to the passions and fears of a generation." It was rumored that the magazine agreed to interview both Cobain and Vedder for the feature without exclusively featuring either one on the cover, so when the end result starred Vedder only, Cobain was supposedly not pleased.
Kurt Cobain 'hated' Pearl Jam, but Eddie Vedder was 'nice'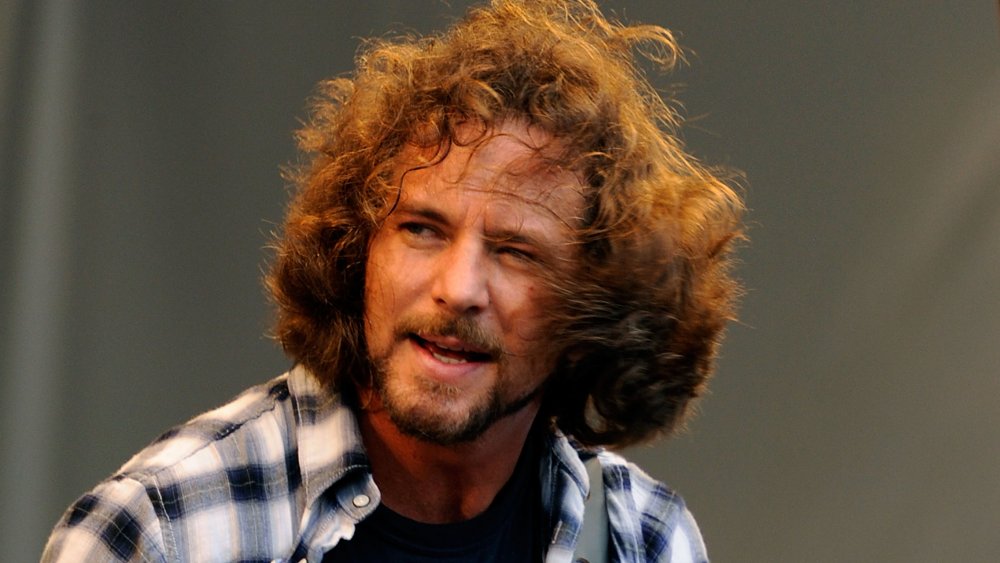 Rick Diamond/Getty Images
Some say the highly-touted rivalry between Nirvana's Kurt Cobain and Pearl Jam's Eddie Vedder was fueled by just a handful of interviews.
Music writer Charles Cross claims that Cobain would periodically try to deflect interview questions about his own substance abuse by changing the topic — criticizing other musicians instead. According to KNKX, Cobain called the members of Pearl Jam "careerists" who were in it to get rich. "Cross says that Cobain also said negative things about other bands, but because both Nirvana and Pearl Jam were from Seattle and were very popular at the time, the comments about Pearl Jam had a tendency to stick, and sting, a little bit more," reported KNKX. 
Even if Cobain was willing to take shots at Pearl Jam, he did make a point — at least once — to say something polite about frontman Eddie Vedder (pictured). "We never had a fight ever. I just have always hated their band," Cobain told MTV, with a laugh. "We've had a few conversations on the phone, I really like him. I think he's a really nice person."