David Boreanaz Will Never Do A Bones Movie. Here's Why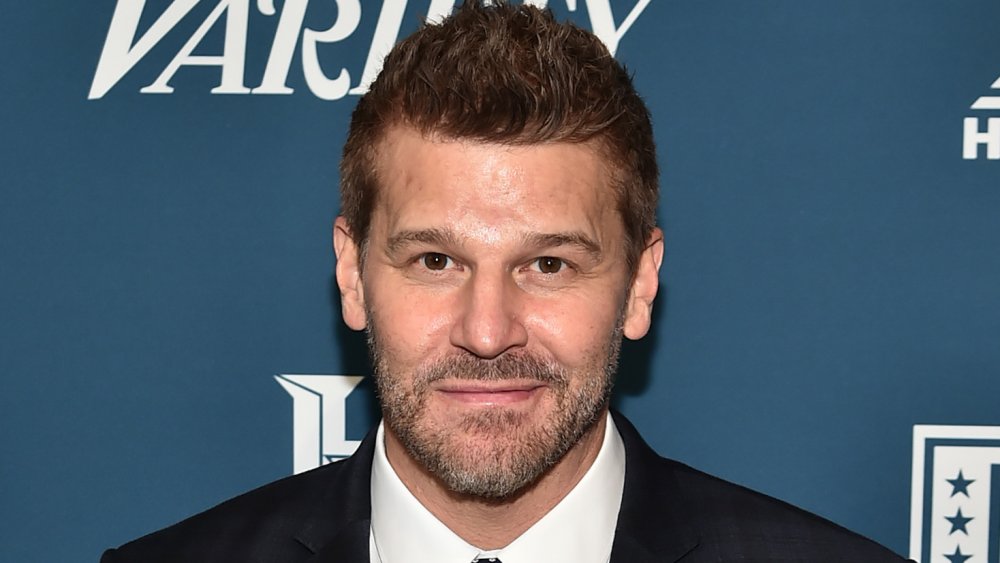 Theo Wargo/Getty Images
With seemingly every television show you ever loved getting a reboot, spin-off, or movie, it's only a matter of time before they revive Fox's fan favorite series Bones, right? Not so fast. Apparently, the cast has other ideas in mind and, more importantly, Bones alum David Boreanaz said he'd never do a Bones movie or any other sort of spin-off. But why? 
Bones – a crime procedural starring Boreanaz as Seeley Booth and Emily Deschanel as Dr. Temperance "Bones" Brennan — first premiered in 2005 and ran for 12 seasons, ending in 2017. The show wasn't a huge, mainstream hit, but talk to any hardcore TV fan and they'll tell you that you NEED to watch this show. Unfortunately, the network didn't feel the same way, according to show creator Hart Hanson. Per Variety, at the Television Critics Association press tour back in 2017, Hanson said that the cancellation news came as a surprise to the cast and crew.
"It wasn't our decision. We were told it was our last year. It wasn't that we called that network and said, 'We'd like to finish now." Despite the fact that the decision was seemingly above the cast and crew's pay grade, the cancellation news wasn't entirely out of left field. "I'm not sure anyone is terribly upset or terribly shocked that it's our last year." Deschanel chimed in saying that even though it wasn't their decision, the show had a "really good run." 
So will the cast ever reunite? 
David Boreanaz doesn't 'like to go backwards'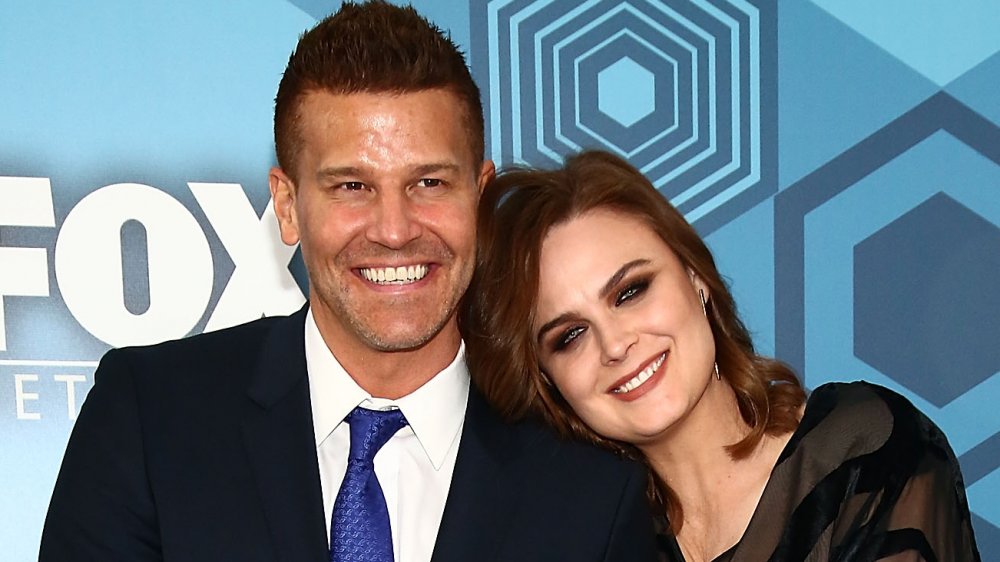 Astrid Stawiarz/Getty Images
To be honest, the reasoning behind David Boreanaz not wanting to do a Bones movie or reboot actually makes a lot of sense. Revivals and reboots can be fun, but a lot of times they're just ghosts of the show that used to be. Can you think of a reboot or movie that's better than the actual series? Maybe that's part of the reason Boreanaz is perfectly okay with leaving the past in the past. 
During the 2017 Television Critics Association press tour, Boreanaz said (via Variety), "Everything is possible in life, but I tend to like to go forward, I don't like to go backwards ... in general, I don't like reunions and I don't like to go back." He also said that he doesn't know "what's going to happen in six hours," meaning that things change, so it's possible that he could change his mind if it made sense to get the gang back together. That being said, don't hold your breath for a Bones or even a Buffy The Vampire Slayer reunion with Boreanaz. 
For what it's worth, his Bones co-star Emily Deschanel said that she wasn't totally closed off to the idea of a movie or reboot, but she isn't clamoring to get back on set, either.
David Boreanaz has a new show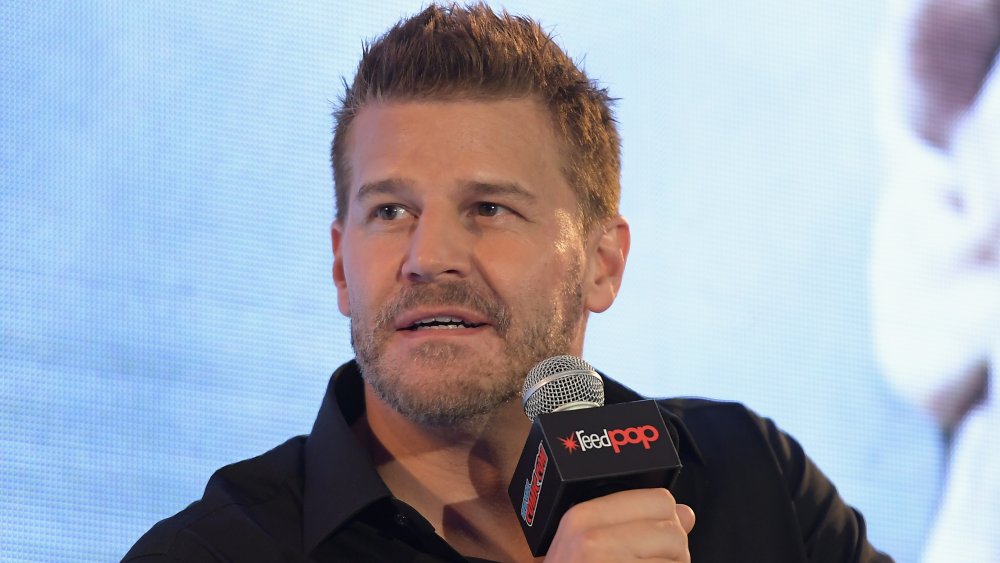 Roy Rochlin/Getty Images
It seems that Emily Deschanel agrees with David Boreanaz when it comes to a reboot or movie of Bones. At the Television Critics Association press tour in 2017 she said (via Variety), "I would like some time before I consider that. We put 12 years into the show and that's not nothing ... it will be very weird and emotional to say goodbye, and then next week to be like, 'Okay! We're coming back!'"
She added, "That's not to say I wouldn't consider it, but I think we need some time." That was back in 2017, and it's possible that there is already something in the works — it has been some time! 
Alas, as of this writing, Boreanaz is part of the cast of SEAL Team, which was renewed for a fourth season in May 2020. Considering the fact that the actor plays the lead character, he might not have time to film a Bones reboot. He's also directed a few episodes and is credited as an executive producer, so it appears that he's really committed to the show.
All that to say, for now, Bones fans will just have to be content with watching the series over and over (and over and over) again.