The Truth About Annie LeBlanc And Asher Angel's Relationship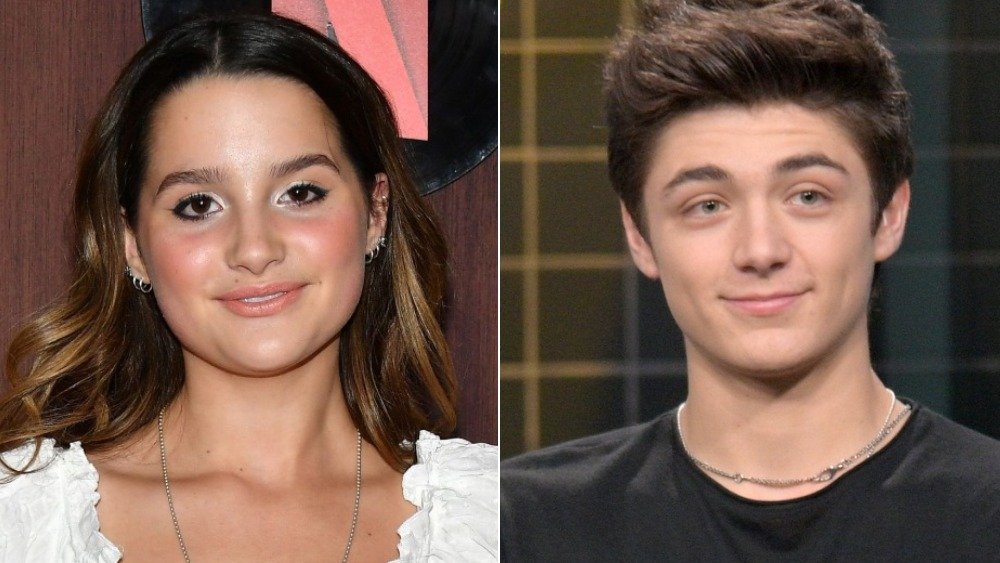 Amy Sussman, Michael Loccisano/Getty Images
Actor and singer Asher Angel (right) and social media sensation Annie LeBlanc (real name Julianna Grace LeBlanc) called it quits in May 2020 after a year of dating. The two teens flaunted their sweet romance all over their Instagrams, but after being on lockdown separately with their own families, the distance apparently weighed on the socially-savvy duo and contributed to the breakup. Both Angel and LeBlanc have said there are no hard feelings, but it definitely sounds like there might be a little bit of drama between them.
In her announcement on her Instagram story (via J-14), LeBlanc wrote: "It's no ones [sic] fault, especially not his. He treated me exactly the way a girl should be treated," per J-14. Angel added his own post to his grid, writing, "You know you really love someone when you can't hate them for breaking your heart." That certainly doesn't make this split sound as blameless as LeBlanc had implied.
Angel spoke more about the breakup in an interview with Entertainment Tonight posted on May 22, 2020. He said he hadn't seen LeBlanc in 75 days because of COVID-19-related lockdown. "And we're young, we're teenagers, so we were seeing each other every other day and all of a sudden, that's just taken away from us. That was super hard."
Asher Angel tells Annie LeBlanc 'I'm always here for you'
This breakup turned messy after Asher Angel's Instagram post about the split. He claimed Annie LeBlanc broke his heart, but she defended herself and said she'd been made to look like the villain in the relationship. Long story short: LeBlack took to her Instagram Live to claim that she, Angel, and his family had come up with a plan to share the breakup news, but then his family supposedly broke ranks and made her look bad. According to J-14, she accused Angel's mom of posting the infamous heartbreak message on his account — a claim Angel denied. 
He told Entertainment Tonight that the post in question was all his doing and well-intentioned. "I feel like I wanted to make a post, just to show tribute," he said. "I just wanted to make a post saying, 'I love you, I'm always here for you, and you're a big part of my life.'" 
Despite how messy this breakup got, the dust seems to have settled and both young stars have since thrown themselves back into their work.
Annie LeBlanc and Asher Angel had 'Chemistry'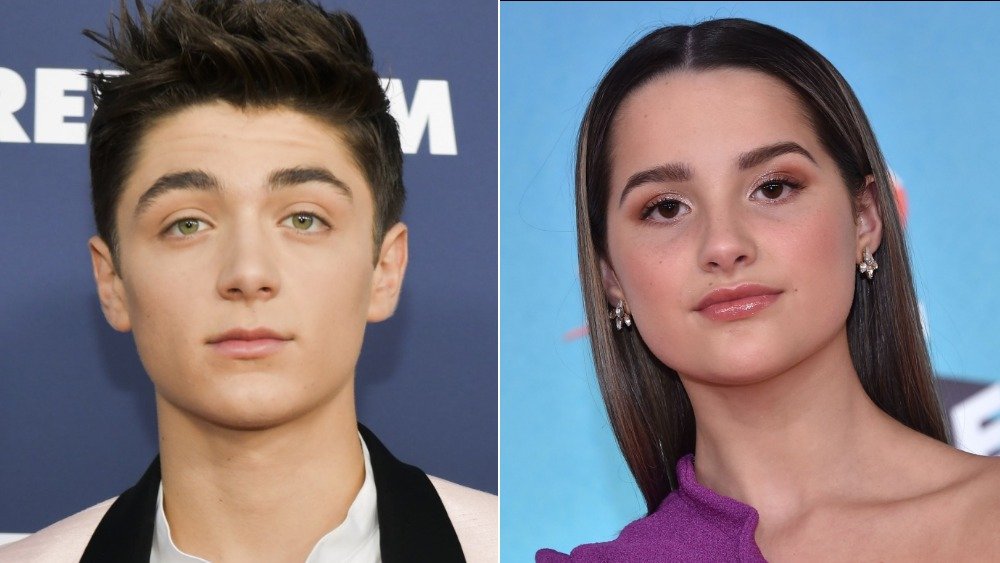 Rodin Eckenroth, Chris Delmas/Getty Images
Asher Angel met Annie LeBlanc in 2018 when he asked her to be in his music video for "Chemistry." LeBlanc was already on the rise, thanks to YouTube videos her family started making in 2008 that had pivoted into a solo venture. Angel has made a name for himself starring on the Disney Channel's Andi Mack and the 2019 film Shazam! He was just getting his singing career off the ground when he met LeBlanc. 
After starring in his video, the two sparked romantic rumors, but it wasn't until May 2019, when Angel gave an interview to radio host Zach Sang, that he admitted the two were more than friends. She was 14 years old and he was 16 at the time of that chat. For about a year, the teens posted adorable pictures of each other on dates, just hanging out, and supporting each other's careers. Alas, it's all over for now, but who knows? Perhaps once COVID-19 has passed, these two will be able to see each other again and rekindle their romance.