The Reason Fans Are Worried About Armie Hammer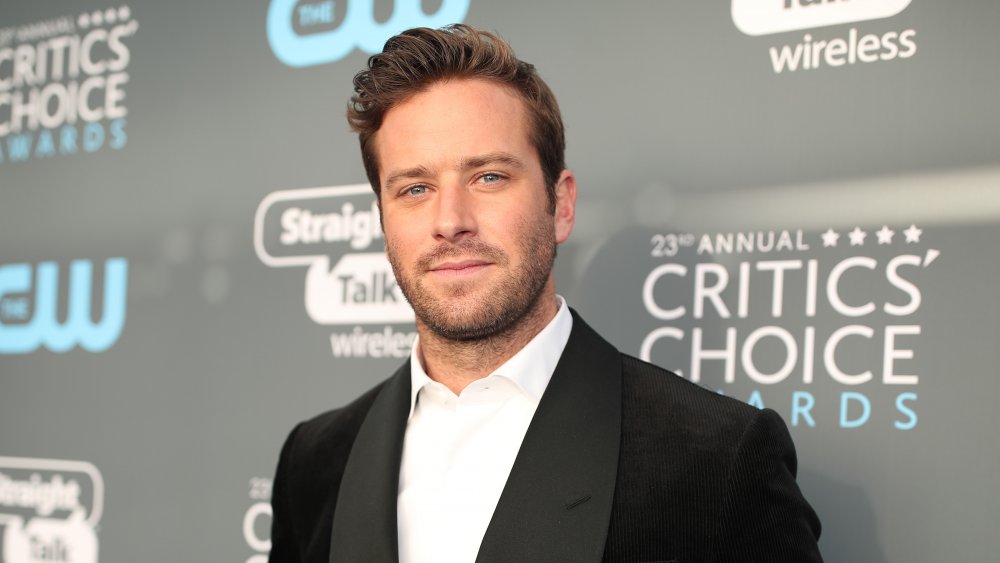 Christopher Polk/Getty Images
Quarantine seems to be hitting people differently. It's tough for everyone but it seems like Armie Hammer might be really feeling it. Not only is he totally unrecognizable in isolation, but his social media is starting to freak people out.
The actor, famous for his role in The Lone Ranger, wasn't struggling the whole time during the pandemic. According to Page Six, Hammer actually read some poetry to cheer everyone up in March 2020. He allegedly ventured into Central Park weeks before the pandemic struck and had himself recorded reciting Wendy Cope's "Valentine," which he then shared to the Instagram page Poetry in the Wild.
The page quite rightly captioned the video by saying, "Listen and swoon my friends." Hammer said to the camera, quoting the poem: "My heart has made its mind up / And I'm afraid it's you." Totally swoon-worthy!
But since his poetry recital, Hammer has freaked some fans out by his quarantine-behavior. Keep reading to find out what happened.
Armie Hammer shows bizarre behavior during quarantine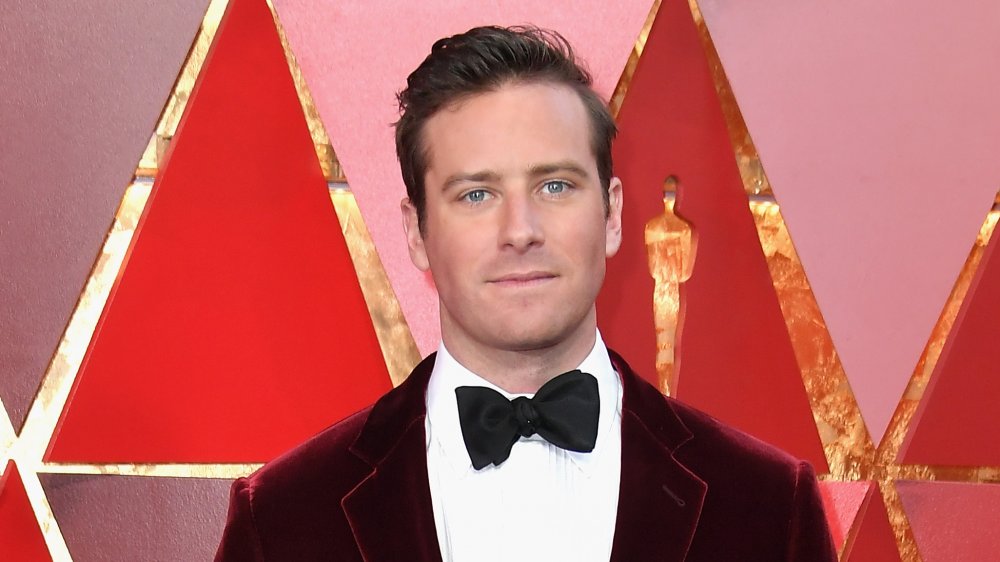 Neilson Barnard/Getty Images
Armie Hammer has been quarantining in the Caribbean with his wife, Elizabeth Chambers, and their kids, according to Wonderwall, in an unexpectedly long trip.
Chambers jumped on social media on April 16, 2020 to explain where they were: "We're currently quarantined in Grand Cayman, which wasn't planned when we left LA 5 weeks ago for nyc for previews of @minutesbway. Due to travel restrictions, school closures and the fact that we were planning to be here with our extended family two weeks later for spring break, we made this decision for the health and safety of our family," according to Wonderwall.
While this is all fine, Hammer has since worried fans when he posted a video of himself golfing while shirtless and chugging a beer. He doesn't make a sound and captioned the clip: "When the world is ending but you already have come to terms with the fact that this current time is ruled by chaos..."
Many fans commented with concern. Someone said: "I am seriously worried about you [A]rmie." Meanwhile, someone else asked: "Is this a breakdown [A]rmie?"
The video was also made more alarming by the fact that Hammer recently shaved his head. Not only that, but the actor recently shared a picture of his breakfast on Instagram stories, depicting mac and cheese balls and beer, according to Wonderwall. Fans were worried about this too. Hopefully, Hammer is doing fine and it's just some silly fun during quarantine!