The Untold Truth Of 6lack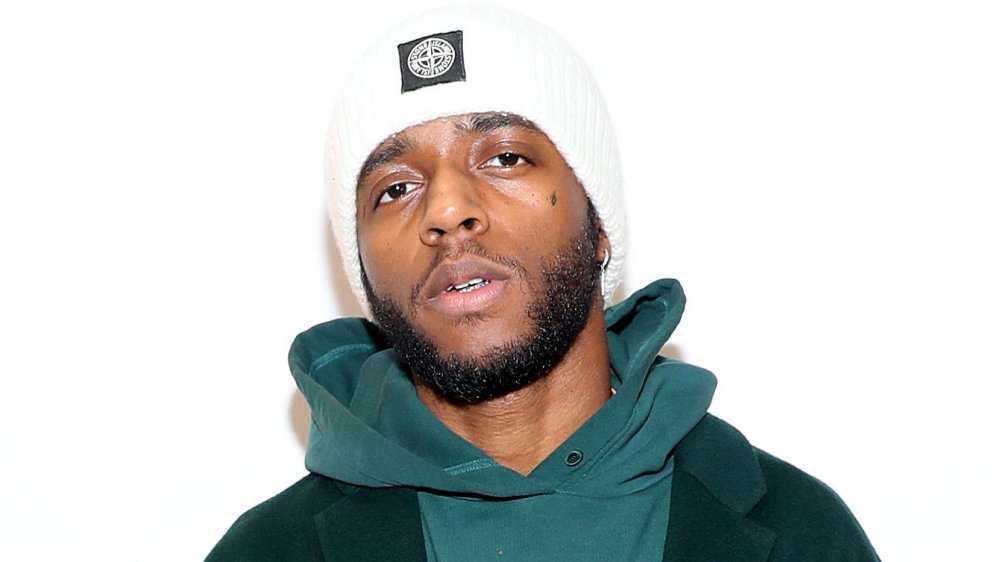 Bennett Raglin/Getty Images
Atlanta-based rapper 6lack (pronounced "black") is just getting started, but he's already made some major moves. 6lack (real name Ricardo Valdez Valentine) first got people's attention when he released his debut album, Free 6lack, in November 2016. While the artist found quite a bit of success on Soundcloud – as of this writing he has more than 350,000 followers on the platform –  the album (mainly the first single "Prblms") expanded his fan base exponentially.
His second studio album, East Atlanta Love Letter, which was released in 2018, was well-received. The 14-track album peaked at number three on the Billboard Top 200 chart and debuted at number one on the Billboard Top R&B Albums chart.
Despite many fawning over the multi-Grammy nominated, soft-spoken artist, his audience expanded even further after his song "Mushroom Chocolate" featuring singer QUIN played in the background of a viral dance video. Now, R&B and K-pop fans alike, are learning more about the sexy song and the artist behind it.
6lack's relationship with QUIN extends outside the music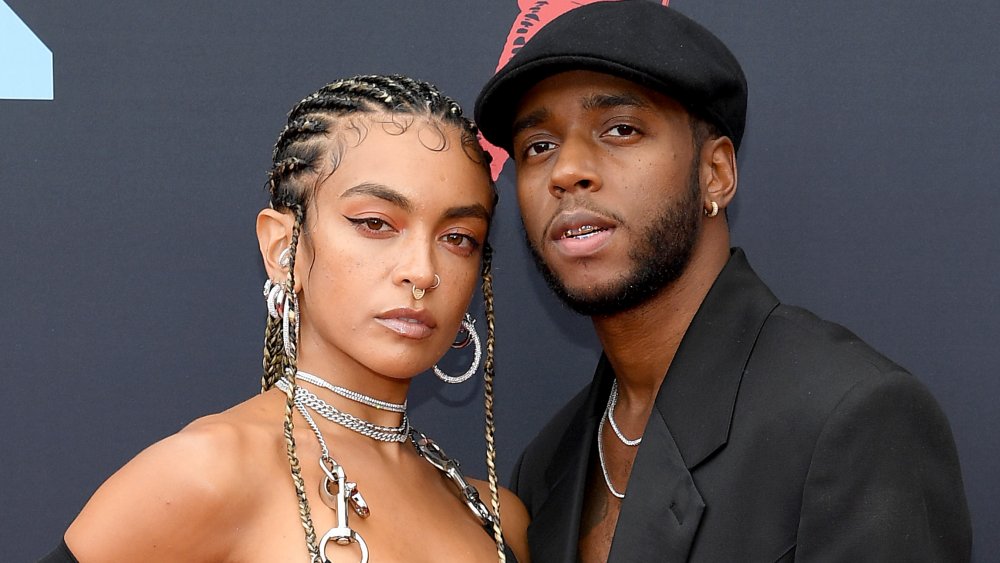 Dimitrios Kambouris/Getty Images
Early on in his career, 6lack proved he had star power, which attracted numerous big names. While his first album didn't contain any features, his second album, East Atlanta Love Letter, called in Future on the title track; J. Cole on "Pretty Little Fears;" Offset on "Balenciaga Challenge;" and Khalid on "Seasons."
The talented rapper also worked with Canadian artists The Weeknd (as an opening act on his Starboy: Legend of the Fall 2017 World Tour) and Jessie Reyez for the remix of her song "Imported."
Amongst these talents, the artist also got in the studio with his long-time girlfriend, singer QUIN. The California singer and Atlanta rapper's relationship can be chronicled through their Instagram profiles, however, the private relationship became a bit more public after they dropped their 2019 single "Mushroom Chocolate."
According to Complex, the sensual single was released for Valentine's Day with the official video released months later after the song gained traction. As of this writing, the video has nearly two million views. Some of the views can probably be attributed to K-pop stans trailing in thanks to a subtle shout out from Blackpink's Lisa. 
Lisa from Blackpink turned 6lack's song into a viral sensation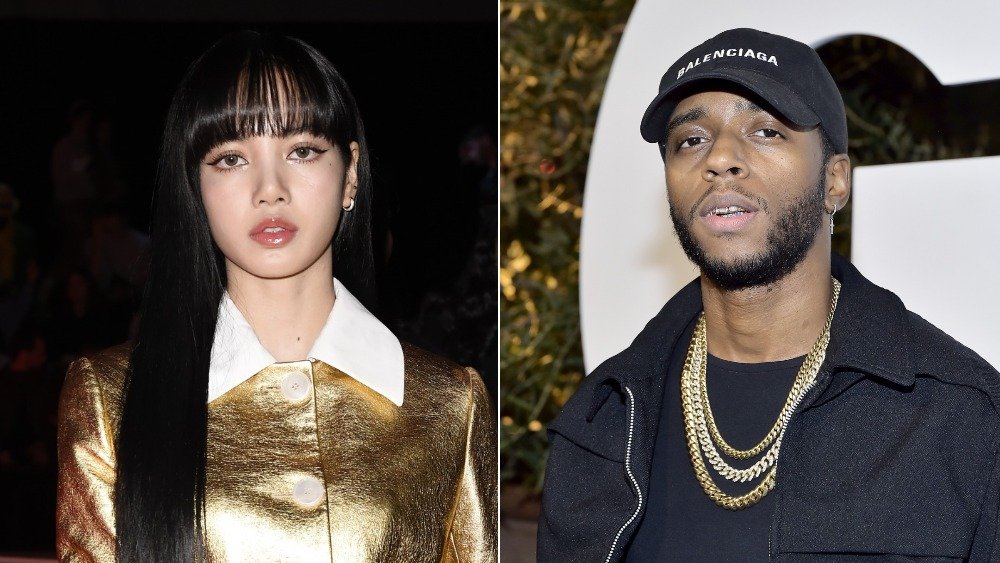 Pietro S. D'aprano, Stefanie Keenan/Getty Images
K-pop is a force all on its own, and 6lack's single "Mushroom Chocolate" crossed over into that world when Lisa from K-pop girl group Blackpink released a video of her dancing to the romantic song. Lisa has become the breakout star from the mega group, so anything she does is practically guaranteed to go viral. In April 2020, Lisa released a video on YouTube titled titled "LILI'S FILM #3 – LISA Dance Performance Video," which is pretty much as self-explanatory as it gets.
While the video was already trending — as of this writing, the video has more than 24 million views — Twitter made it hit the deep corners of the internet when a user turned Lisa's legs into a light-hearted meme. According to Insider, a creative Twitter user Photoshopped her legs onto Spock from Star Trek and then the legs appeared on Dolly Parton and Stephen Colbert soon after. With "Mushroom Chocolate" being the soundtrack for the viral video, 6lack was almost guaranteed to gain a new wave of devoted fans. 
In May 2020, NME reported that 6lack would be releasing a new album in 2020. The same month, the artist sent up a smoke signal on Instagram for fans to "turn on [their] post notifications," adding, "[i]t's new music season."