The Untold Truth Of Sky Brown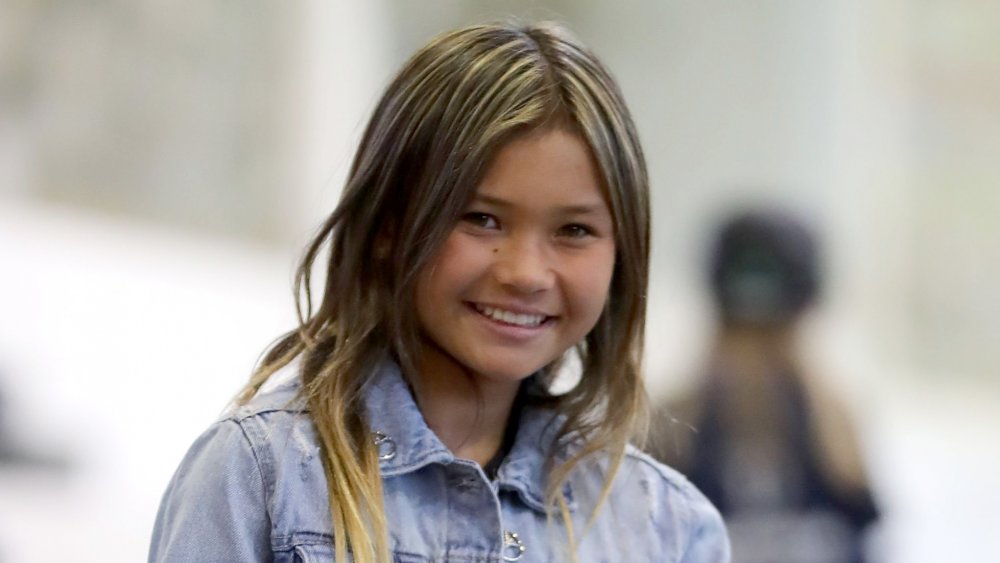 Boris Streubel/Getty Images
Skateboarder Sky Brown, who was born in 2008 to a Japanese mother and British father, has set the bar high for her sports career. The talented athlete hopes to become Great Britain's youngest summer Olympian in 2021, a goal that's especially near and dear to her heart as skateboarding will make its Olympic debut at the Tokyo Olympics. The 2020 Summer Games were rescheduled for July 2021 due to the coronavirus pandemic.
Given Sky's goals, it's not shocking she has been skateboarding since preschool and trains regularly. But what is a surprise? She doesn't train with a professional coach to learn new tricks. "If I see somebody do that trick, I'll be like, 'I wanna try that.' I, like, watch YouTube," she told CBS News correspondent Jamie Yuccas. "Keep doing it and doing it until I make it." Color us impressed!
Sky also isn't discouraged by wipeouts, preferring to soldier on whenever she gets hurt. "Even if I fall or if I get hurt, that won't stop me to do what I love," she told Yuccas. "I don't care what happens to me. I want to skate."
The young pro's outlook proved especially true in May 2020, when she suffered a serious fall during a training session in California, per ESPN. 
Sky Brown is 'excited' to come back 'stronger' after her fall
Sky Brown has a long list of accomplishments on her resume, including being the youngest girl to compete in the Vans U.S. Open Pro Series. She also had the honor of starring in Nike's "Dream Crazier" campaign alongside Serena Williams and Simone Biles. 
Of course, Sky can't win all the time. The athlete addressed this very topic in a YouTube video titled, "My Worst Fall Yet." Lying in a hospital bed and displaying visible injuries, she told her fans on June 1, 2020, "I just want everyone to know that I'm OK. It's OK to fall sometimes. I'm just going to get back up and push even harder. I know there's a lot going on in the world right now and I want everyone to know that whatever we do we've got to do it with love and happiness."
Sky's dad, Stewart Brown, told the BBC that his daughter is "lucky to be alive" following the accident. The skateboarder is also aware of this, noting how her "helmet and arm saved" her after she flew "off the end of a half-pipe while traveling at high speed," per CNN. Sky reportedly suffered "skull fractures and broken bones in her left wrist and hand in her fall," the outlet noted. 
"This will not stop me," she wrote in the video's description. "I am going for gold in Tokyo 2021. Stay strong. Stay positive."
Nicki Swift wishes Sky a speedy recovery!