The Truth About Lana Del Rey And Ariana Grande's Relationship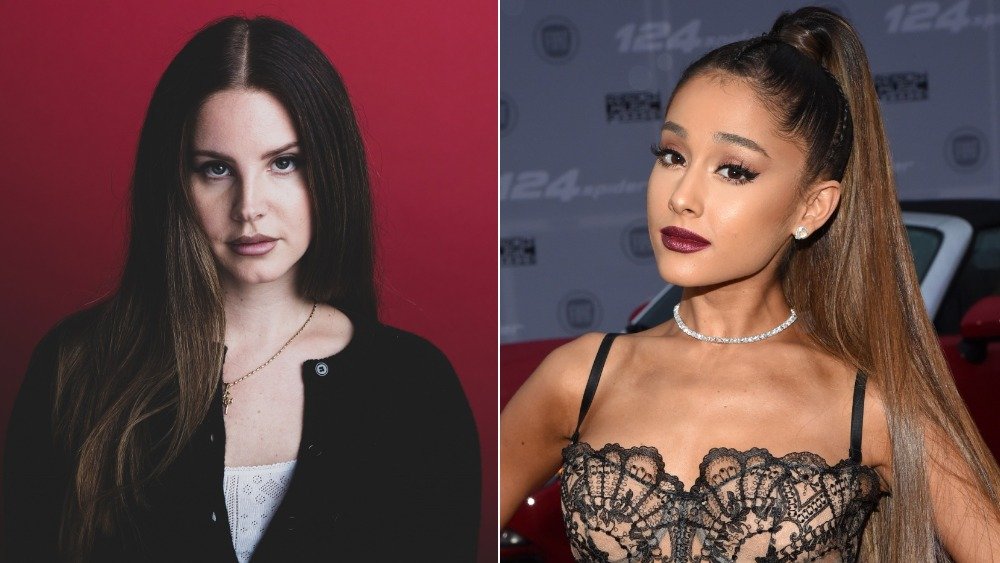 Mat Hayward & Michael Kovac/ama2016
We know that Lana Del Rey attracts other creative types. She's had a long-term friendship with James Franco and has collaborated with several musicians over her prolific career. One collab that totally caught our attention was the union of Ariana Grande, Miley Cyrus and Lana Del Rey for the song "Don't Call Me Angel" for Charlie's Angels.
Since their artistic connection, it seemed like Del Rey could not stop singing Grande's praises. In an interview with 104.3 MYfm in August 2019, Del Rey got asked about confidence and said, "Like Ariana. She's very confident."
In addition, Del Rey did an interview with The New York Times and praised Grande again while speaking about the Charlie's Angels song: "First of all, I really, really like Ariana. I had been listening to 'Dangerous Woman' a lot. I got her number at some point and we would chat. And then 'Thank U, Next' came out and I freaking loved that record. Every song, I was like, how did she write that? So when she asked me to do the 'Charlie's Angels' feature, I was like, 'All right, if you really want me to!'"
She later added, "[T]hen Ariana's choices of intonation, it might not be traditional, but it's very good."
While things looked solid between the two musicians, something has happened recently that might signify a feud between them. Keep reading to find out.
Lana Del Rey unfollows Ariana Grande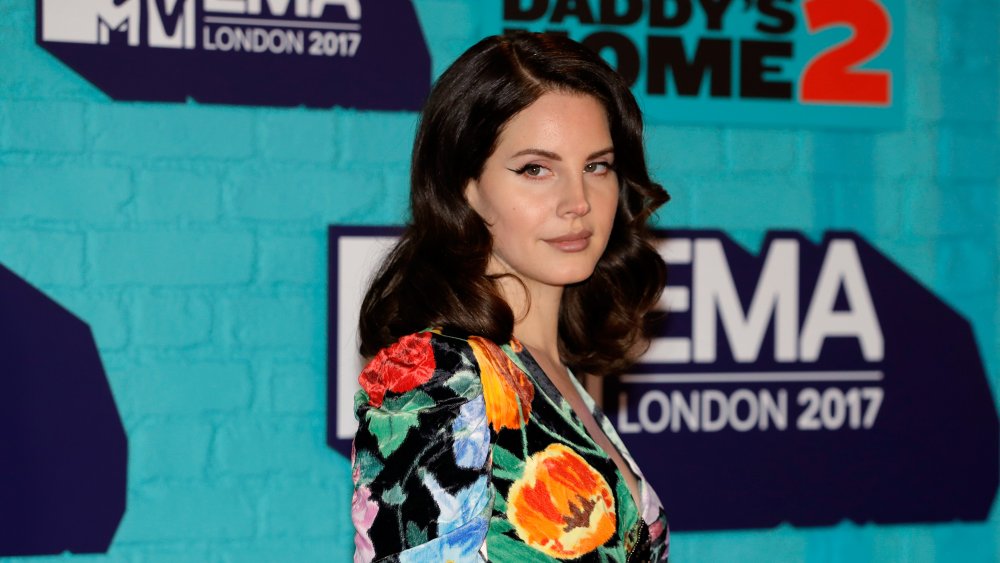 Andreas Rentz/Getty Images
There was a trail of evidence that Lana Del Rey and Ariana Grande respected each other as musicians. Grande asked Del Rey to collaborate on the Charlie's Angels song. Meanwhile, when Del Rey visited the BBC Radio 1 Live Lounge, she performed Grande's song, "Break Up With Your Girlfriend, I'm Bored."
But trouble started brewing because of the recent posts Del Rey has shared on social media where she criticized other female musicians, including Grande, saying that they use sexuality in their music and wear "no clothes."
Well, because of this, things might not be so great now between Del Rey and Grande. In a later post, Del Rey seemed to imply that Grande reached out to her, by saying: "Despite the feedback that I've heard from several people that I mentioned in a complementary way, whether it be Ariana or Doja Cat...." This totally sounds like Grande spoke with Del Rey.
As further evidence of a feud, Pop Crave pointed out on May 22, 2020 that Del Rey unfollowed Grande on Instagram shortly after that post. This doesn't bode well. Hopefully they can work out the disagreement because we loved their collabs and the way they continually supported each other!