Lana Del Rey Faces More Backlash On Social Media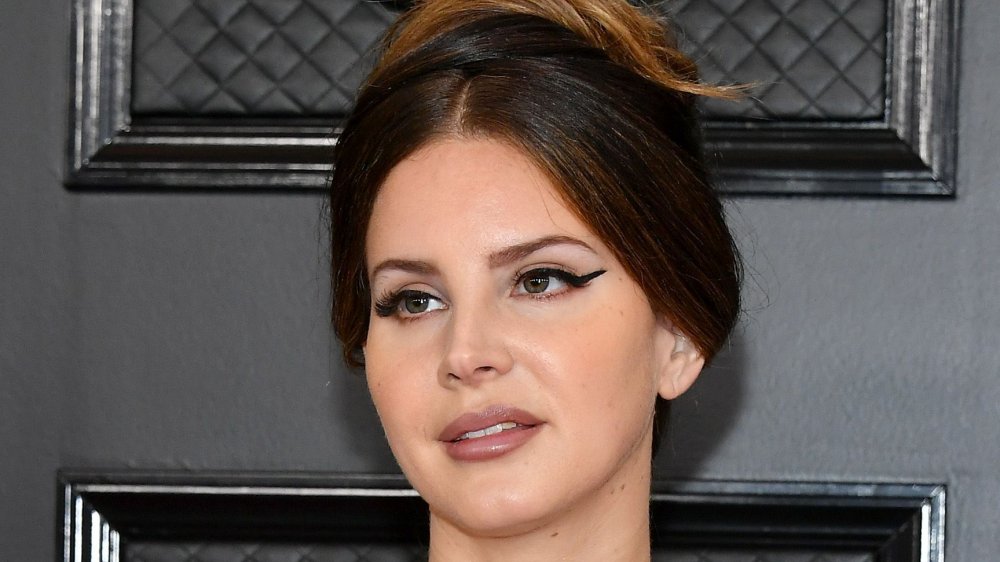 Amy Sussman/Getty Images
Only weeks after singer-songwriter Lana Del Rey stirred up controversy over perceived double standards within the music industry, the "Video Games" crooner is once again making headlines after posting footage of people gathered in Los Angeles to protest police brutality against the black community.
Del Rey was purportedly at the scene of a protest in L.A. on May 31, 2020. The highly-charged event materialized in response to the death of George Floyd, an unarmed black man who was detained by four Minneapolis police officers for allegedly attempting to use a counterfeit $20 bill. One of those officers, Derek Chauvin, was charged with third-degree murder and second-degree manslaughter after footage surfaced of him kneeling on Floyd's neck for nearly nine minutes, per CNN. The other three officers were fired from the police force but have not been charged at this time.
So what was the social media post that caused yet another round of backlash against Del Rey? 
Lana Del Rey's Instagram posts fueled intense backlash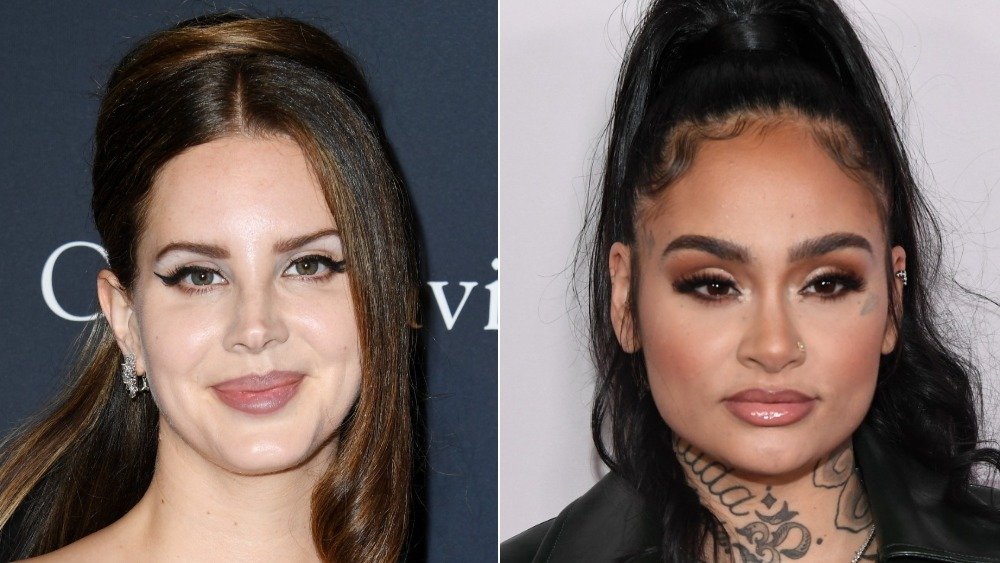 Jon Kopaloff, Kevin Mazur/Getty Images
Lana Del Rey posted footage on May 31, 2020, that was reportedly filmed at a Black Lives Matter protest in Los Angeles. One of the video clips shows a man standing on the hood of a burned vehicle holding a sign that says, "NO JUSTICE NO PEACE," followed by a pan of the neighborhood, but a second video has since been deleted from the singer's account. That video reportedly depicted people looting. According to Billboard, the singer also shared a since-deleted image of herself at the protest. 
The video of the looting fueled an intense backlash. Singer Kehlani (pictured right) asked Del Rey to remove the footage from Instagram. "It's dangerous as f**k and a very poor choice of moments to post," Kehlani tweeted (per Billboard). She was presumably alluding to the thousands of arrests that have been made since the nationwide protests began following Floyd's death. Kehlani added, "by all means protest, but DO NOT endanger people with your very massive platform..." Del Rey has an Instagram following of more than 16.5 million.
Lana Del Rey responds to her critics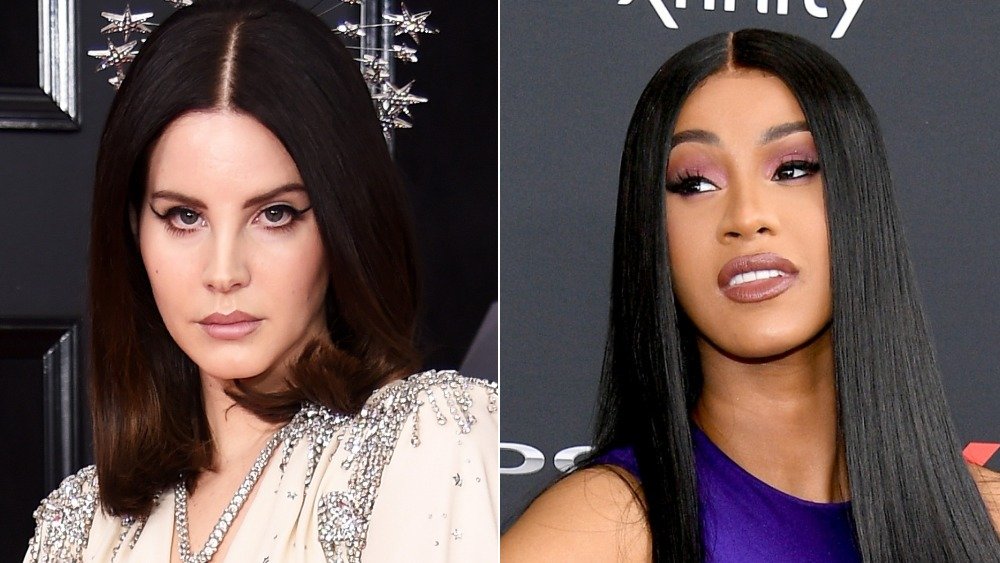 Jon Kopaloff, Kevin Mazur/Getty Images
The controversy over Lana Del Rey posting protest footage on Instagram comes less than two weeks after the singer was criticized for name-checking other female artists in an attempt to hit back at her own critics. Here's what happened. Del Rey has been denounced by some critics for supposedly "glamorizing abuse" in her music, and per the Los Angeles Times, she apparently attempted to defend herself by dragging other artists into the conversation.
"Question for the culture," Del Rey wrote (per the L.A. Times). "Now that Doja Cat, Ariana, Camila, Cardi B (pictured right), Kehlani and Nicki Minaj and Beyoncé have had number ones with songs about being sexy, wearing no clothes, [having sex], cheating, etc — can I please go back to singing about being embodied, feeling beautiful by being in love even if the relationship is not perfect, or dancing for money — or whatever i want — without being crucified or saying that I'm glamorizing abuse???????"
Some praised Del Rey's candor. Others slammed her for "appearing to judge other women — mostly women of color — for their success," per the L.A. Times. The "Norman F***ing Rockwell" singer said she wasn't attempting to make a point about race or to pit herself against her contemporaries. "This is sad to make it about a WOC issue when I'm talking about my favorite singers," she said (via Billboard). "I could've literally said anyone but I picked my favorite f***ing people."