The Truth About Shia LaBeouf And Megan Fox's Relationship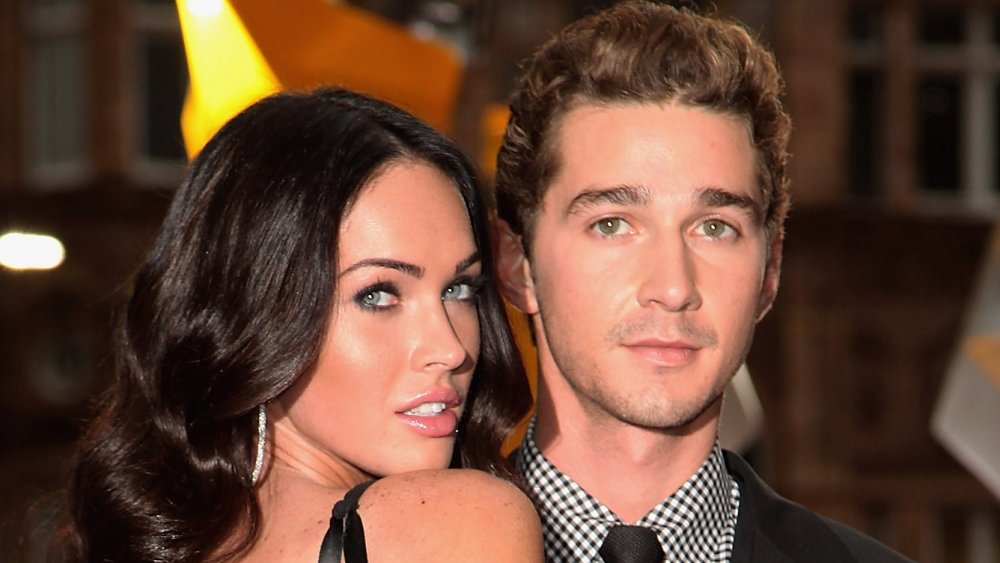 Tim P. Whitby/Getty Images
Some fans might not remember how Megan Fox and Shia LaBeouf sparked dating rumors back in 2006 during the filming of Transformers. The gossip was especially juicy as Fox's character, Mikaela Banes, played the love interest of Shia LaBeouf's character, Sam Witwicky. Oh, and did we mention Fox was reportedly engaged to her longtime boyfriend, Brian Austin Green when all of this was going on?
Although the two didn't address the romance speculation at the time, they have discussed it on separate occasions years later. We won't reveal what they've said about each other just yet, but rest assured both Fox and LaBeouf didn't hold back when asked about the rumors.
If LaBeouf and Fox did hook up, it's fair for fans to wonder whether they'll ever get back together. The curiosity is especially understandable now that Fox has split from Green and LaBeouf's supposed reunion his with ex-wife, Mia Goth, seemingly went nowhere. 
Ready to revisit this juicy piece of pop culture? Here's the truth about Shia LaBeouf and Megan Fox's relationship.
Shia LaBeouf and Megan Fox had an on-set fling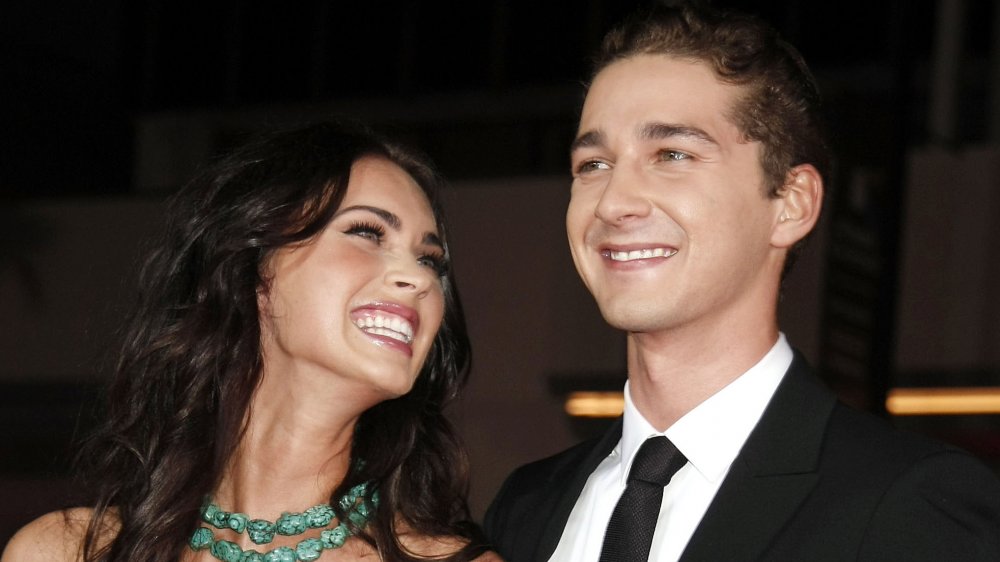 Kevin Winter/Getty Images
Shia LaBeouf got tongues wagging when in 2011 he confirmed during an interview with Details that he had a fling with Megan Fox. "Look, you're on the set for six months, with someone who's rooting to be attracted to you, and you're rooting to be attracted to them," he told the mag (via The Hollywood Reporter). "I never understood the separation of work and life in that situation. But the time I spent with Megan was our own thing, and I think you can see the chemistry on screen." 
When asked about whether Fox was with Brian Austin Green, who she married in 2010, he replied, "It was what it was."
Seven years after LaBeouf's revealing chat, Fox seconded his take during an appearance on Bravo's Watch What Happens Live. "I mean I would confirm that it was romantic," she said. "I love him. I've never been really quiet about that. I love him." The actor reiterated that the fling never went anywhere after filming.
It's clear Fox still feels fondness for LaBeouf, as she posted a hilarious throwback photo of him recreating one of her scenes in Transformers. "Once upon a time 13 summers ago," she captioned the April 2019 post, which shows LaBeouf striking a "sexy" pose as he looks underneath the hood of a car.
Now that we've caught you up on Fox's feelings about LaBeouf, check out where she stands with Machine Gun Kelly.