The Untold Truth Of Mia Goth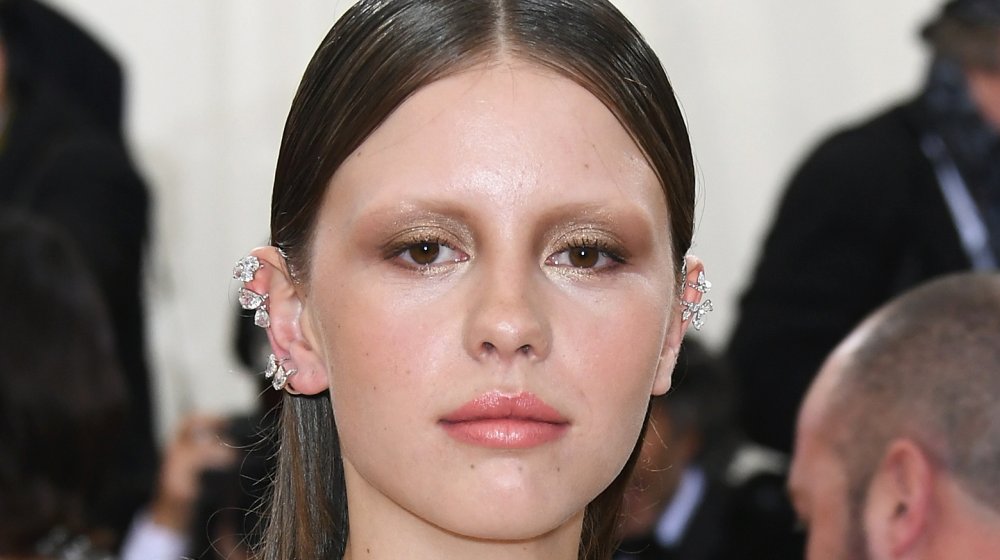 Larry Busacca/Getty Images
Model and actor Mia Goth kicked off her career at a relatively young age, signing with Storm Model Management when she was just 14. From there, Goth — who was born in London — posed for Miu Miu, Vogue, and other high-profile fashion staples before landing her breakout role as an actor in Lars von Trier's Nymphomaniac. Although the 26-year-old went on to score other impressive acting gigs and has earned the title of a style icon, she is arguably best known by fans as the ex-wife of actor Shia LaBeouf. 
To catch you up to speed, LaBeouf and Goth met in 2012 while filming Nymphomaniac. Then in October 2016, TMZ published a video and photos of the pair supposedly eloping in Las Vegas, complete with an Elvis impersonator. It was unclear at the time whether the wedding was legit, but LaBeouf did confirm he was married during an appearance on The Ellen DeGeneres Show. "You always hear these people who are all cynical, like, 'Ah, man, once you get married everything changes,'" the Evens Stevens alum told E! News in December 2016. "But for the better though!"
Despite LaBeouf's optimism, the couple's marriage ended in September 2018, with a rep telling E! News, "The separation is amicable and all details pertaining to the divorce proceedings will remain private."
As for this love story's latest twist? During a public outing in March 2020, Goth and LaBeouf were spotted kissing while supposedly wearing wedding rings. Hmm.
Mia Goth was inspired to act for a painful reason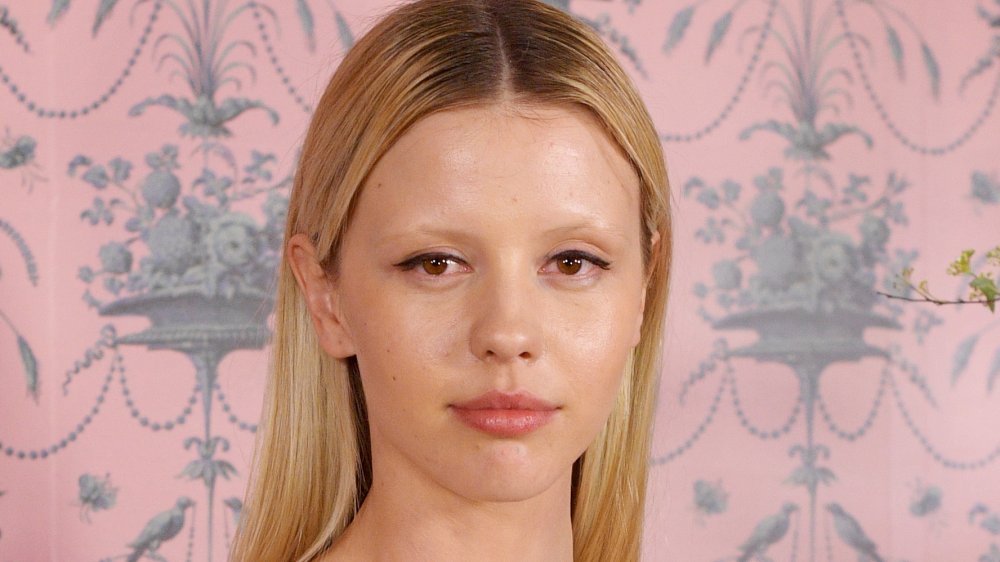 Matt Winkelmeyer/Getty Images
We're not sure whether Mia Goth and Shia LaBeouf are back together, but we do know the model has a complex backstory, especially where it concerns her intense relationship with acting. It all started when Goth's mom, then a single 20-year-old, moved the pair from London to her native Brazil because she "needed help" raising her daughter, per i News. When the actor was 5, she moved back to London, and five years later, the mother-daughter left for Canada. "We tried to live with my dad and that was a disaster, not good at all," she recalled to i News.
During Goth's time in Canada, she attended nine different schools, an experience that shaped her acting. "I think that's how I first started to act," she explained to i News. "Some of the schools I wouldn't fit in and I would be bullied. As a result you try to fit your character to the group so you start adopting different ways of being." She added, "At one point I became a huge liar, as I knew I would never be anywhere for long. I would say my dad is a brain surgeon or my mum is a chef."
Goth and her mom eventually returned to England, where she was discovered at age 14. Now LaBeouf's ex has a thriving acting career, which includes her role in the critically acclaimed movie, Emma.