The Truth About Billie Eilish And Justin Bieber's Relationship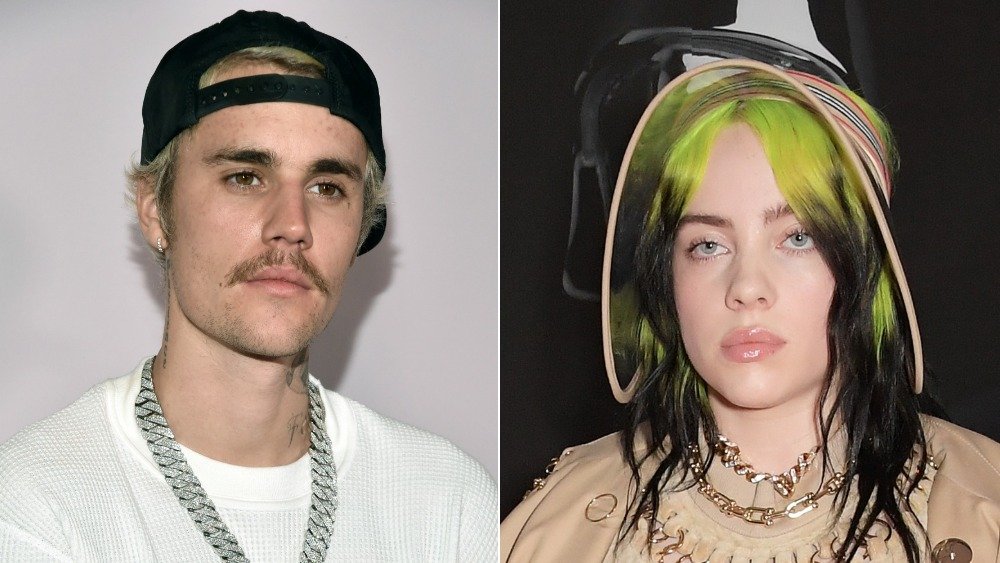 Alberto E. Rodriguez, David M. Benett/Getty Images
Billie Eilish's love of Justin Bieber goes way back. The 18-year-old singer has been a fan of Bieber's since long before she was the Grammy winner we know now. She's shared pictures of herself from years ago with her Biebs gear on and her walls covered in his posters, so the fact that she can now call the Canadian singer her friend is a huge deal. 
Eilish — who was given the huge honor of singing the theme for the latest James Bond movie, No Time to Die — saw her fangirl dreams come true when she met Bieber for the first time at Coachella in 2019, and she was completely overwhelmed by being in the presence of one of her favorite singers. It was a huge Coachella for Eilish — it was her first one as a performer and she got to meet Bieber.
Things got even better when the two teamed up for a remix of Eilish's "bad guy." Bieber added his vocals to Eilish's smash hit for a huge collaboration. And as a tribute to her longtime love of Bieber, Eilish even included another old photo of herself surrounded by her Bieber posters as the cover of the video.
Justin Bieber says he feels 'protective' of Billie Eilish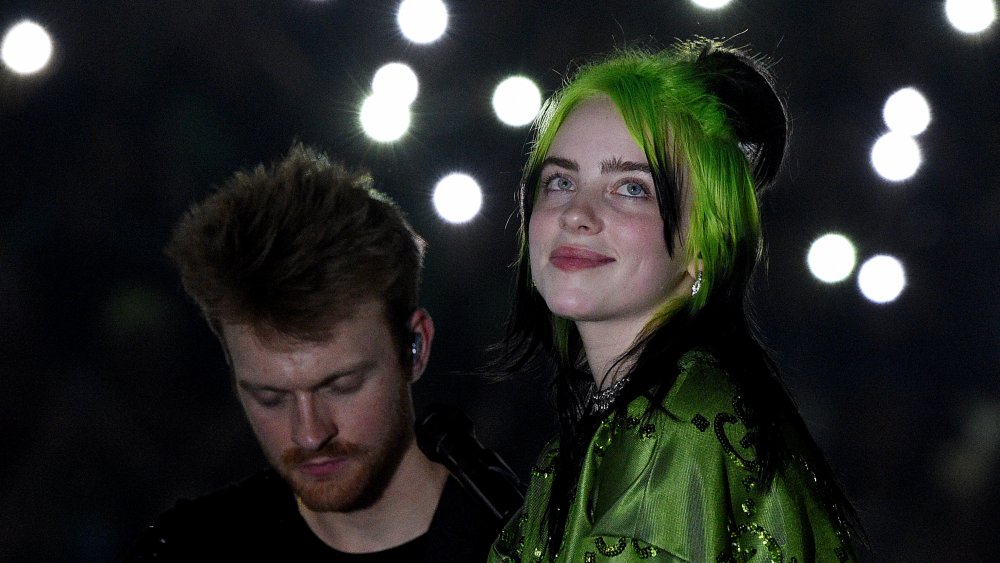 Kevin Mazur/Getty Images
Justin Bieber, who also was a rising star as a teenager (he was discovered when he was just 13), knows firsthand how it can feel to be young in the music industry and the pressures these stars face. He especially understands what moody songstress Billie Eilish is going through, because they both got famous not just at a really young age, but also really quickly.
Bieber — who has seemingly left his wild days behind to settle down with his wife, Hailey Bieber — opened up in an interview with Zane Lowe for Apple Music in February 2020 about being there to support Eilish however she needs, per Entertainment Weekly.
"I definitely feel protective of her," Bieber told Lowe. "It was hard for me being that young and being in the industry and not knowing where to turn. Everyone telling me they love me, and, you know, just turn their back on you in a second. If she ever needs me, I'm gonna be here for her. I don't want her to go through anything I went through. I don't wish that upon anybody. If she ever needs me, I'm just a call away."
It was after Bieber tearfully supported her that Eilish shared her collection of photos as a young fan of his, with the simple message "stream changes," his album that was released Feb. 14, 2020. Clearly, the support is mutual.