The Truth About Duck Dynasty Phil Robertson's Daughter Phyllis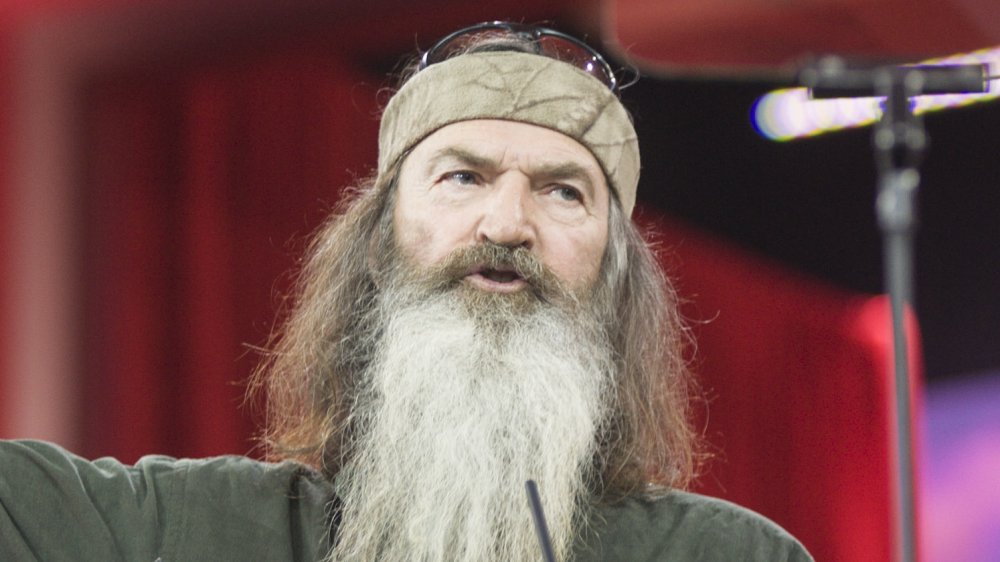 Kris Connor/Getty Images
Only a week after Duck Dynasty "Duck Commander" Phil Robertson and sons Al, Jase, Jep, and Willie dropped a bombshell revelation on listeners of their Unashamed podcast — namely, that the family had recently connected with a long-lost adult daughter Phil had fathered in the 1970s during an extra-marital affair — the woman at the center of it all appeared as a guest on the show to tell her side of the story.
Phyllis made her Unashamed debut on May 31, 2020, joining regular host Phil, fellow half-siblings Jase and Al, and Phil's wife, "Miss" Kay Robertson. 
Though Unashamed followers were given a general summary of how Phyllis first made contact with her famous father and were reassured that the family has since welcomed her with open arms, Phyllis spent the episode filling in the details — and making the story her own.
A DNA test turned Phil Robertson's daughter into an internet sleuth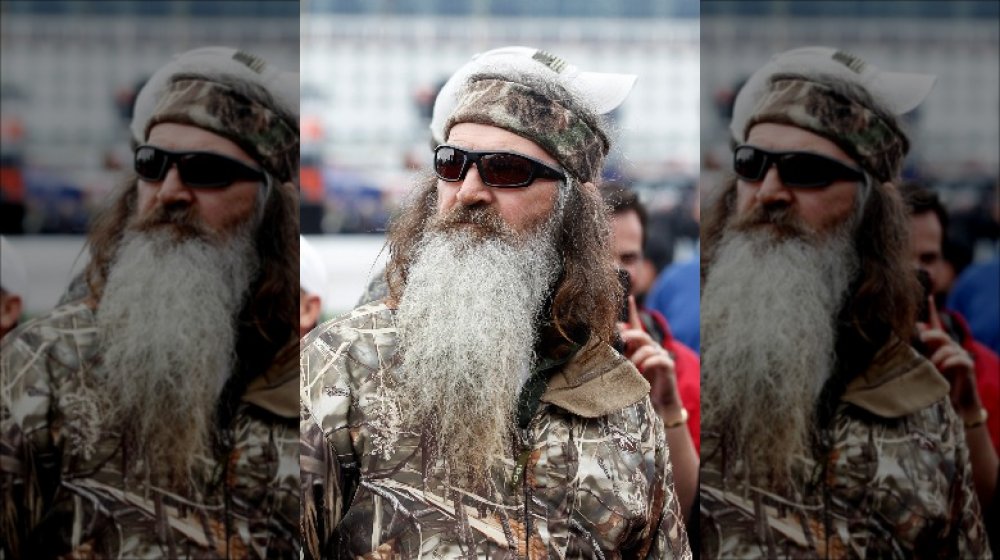 Sarah Crabill/Getty Images
According to Phyllis' interview on the Unashamed podcast, her journey to uncovering her biological father's identity began when her son took a DNA test and found some strange discrepancies. After alerting his mother that his DNA results didn't seem compatible with the information they'd previously been given about their family's ethnic history, Phyllis and her siblings decided to take their own DNA tests. The results revealed that Phyllis had a different biological father than her siblings. What happened next was the stuff made of internet-era mystery novels.
After "a little digging, internet searches" and more, Phyllis said she "put together a family tree, so to speak." After narrowing down the possibilities, she realized: "I think I know who this might be." In fact, her very name may have been a clue connecting Phyllis to Phil Robertson.
Phyllis said she hand-delivered a letter to the church the Duck Dynasty stars attend — on a Sunday that patriarch Phil was at the fore, preaching. "I thought, how cool is it that the first time I'm seeing my dad, he's preaching the gospel?" she said. "That to me was like, that's a cool dad."
Phil Roberston embraced his daughter Phyllis
Phil Robertson said the discovery of a long-lost daughter became the best thing to come out of his wilder days. "Until she showed up, I had nothing good to say about what happened before," the Duck Dynasty star said on the Unashamed podcast. "I had nothing good. I just walled it off."
Phyllis said everyone gelled instantly like "puzzle pieces clicking into place." Even more fascinating about their reunion is that Phyllis has, up until recently, never really watched the A&E show that made the Robertsons famous. Relaying that she "had no preconceived ideas" about the Duck Dynasty clan before meeting them, she admitted that she did indeed "[try] to watch a couple episodes," but in the end, "that's not what I want[ed] my first impression to be."
While her choice is certainly understandable, it remains unclear as to whether Phyllis is also unaware of the number of controversies the Robertsons have been embroiled in over the years — namely Phil's now-infamous 2013 GQ profile, in which he expressed anti-LGBTQ attitudes and railed against adultery. (Awkward.)