The Untold Truth Of Samantha Ware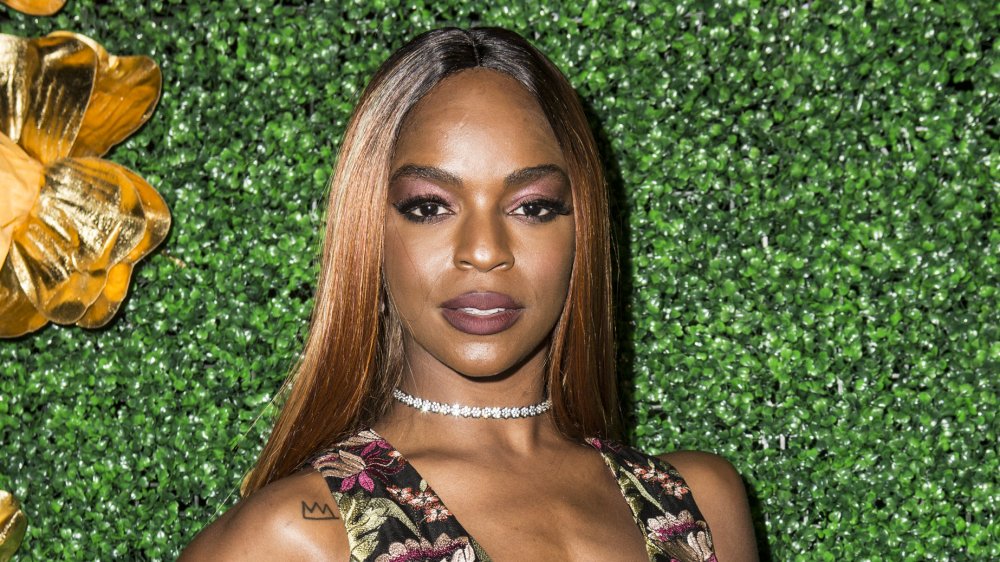 Harmony Gerber/Getty Images
Samantha Marie Ware made headlines in June 2020 when she accused her former Glee co-star, Lea Michele, of making "traumatic microaggressions" toward her when she starred on the show. Ware, who appeared as Jane Hayward in the final season of the series, seemingly exposed Michele after the actor tweeted in support of #BlackLivesMatter.
"LMAO REMEMBER WHEN YOU MADE MY FIRST TELEVISON GIG A LIVING HELL?!?! CAUSE ILL NEVER FORGET," Ware tweeted. "I BELIEVE YOU TOLD EVERYONE THAT IF [YOU] HAD THE OPPORTUNITY YOU WOULD "SH*T IN MY WIG!" AMONGST OTHER TRAUMATIC MICROAGRESSIONS THAT MADE ME QUESTION A CAREER IN HOLLYWOOD..."
Michele later apologized in a lengthy statement on Instagram.
Ware's words — which came amid nationwide #BlackLivesMatter protests — have sparked a public discussion about black voices, white privilege, and racism. And this is not the first time the actor has spoken out about racial issues, specifically in regards to black experiences. Here's everything you need to know about Samantha Ware's powerful story.
Samantha Ware is committed to amplifying black voices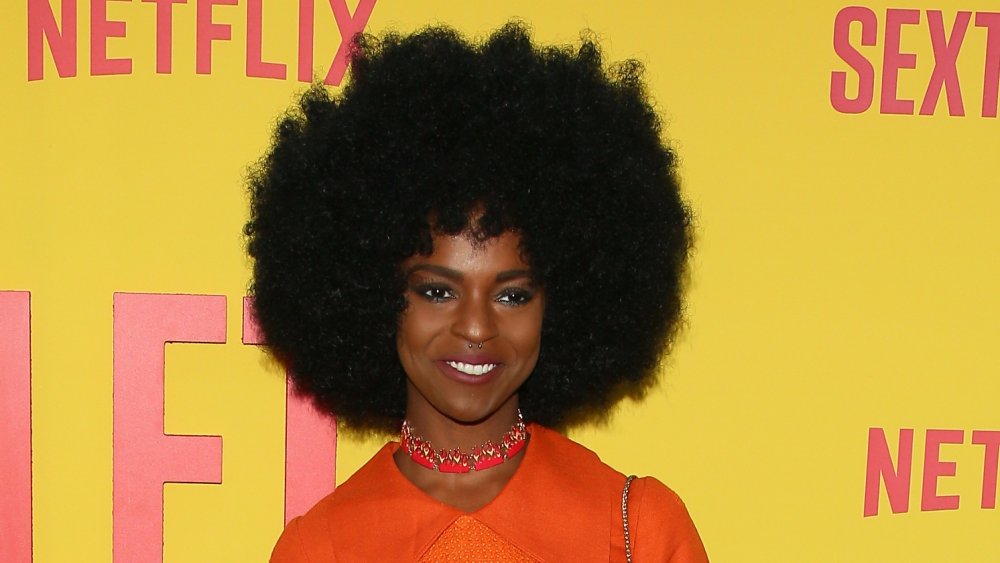 Jean Baptiste Lacroix/Getty Images
In a 2019 interview with MEAWW, Ware revealed she's an advocate for the campaign #SmartBrownGirl, which seeks to empower black women and shatter the glass ceiling. BSM magazine reported that the actor is deeply involved with racial justice issues, as well as advocacy involving "social equality, race, and gender."
"I've now started to advocate in the direction of 'black experiences' and reiterating that every black person experiences a 'black experience' as long as it's not rooted in anti-blackness. Which is why I write. Because we all didn't grow up in the south, Inglewood, California, or Brooklyn," she told MEAWW. Ware herself hails from Lincoln, Neb.
"Some of us grew up in the middle of the country and were often the only black entity in certain spaces and yet still had to face adversities that decorated our places of trauma," she continued. "And honestly, there is such a huge gap of untold black experiences."
Samantha Ware got her start on Broadway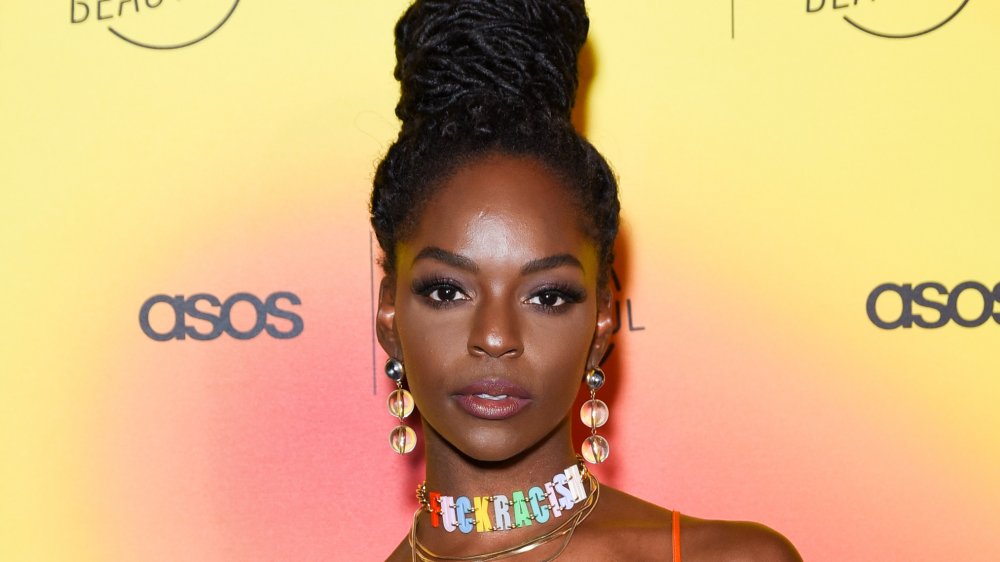 Presley Ann/Getty Images
Like many of the other Glee alums, Samantha Ware has been heavily involved in theater and starred on Broadway. Her roles include Nabulungi in The Book of Mormon (for which she won a Helen Hayes Award for Best Supporting Actress, per Forbes), and Peggy Schuyler/Maria Reynolds in the Chicago production of Hamilton. But Ware's "big break" came in college when she was cast as Nala in the Vegas production of The Lion King.
Ware, who was majoring in music education at the time, admittedly "didn't know how [the process] worked," but spent hours in the rain — and took an 11-hour bus ride from Lincoln, Neb. to Chicago — to audition for the role. Months later, she got the part.
"I wanted to be performing, but I didn't know it would be that fast," she revealed to the outlet. "I got an agent from that."
Then in 2015, one year after doing a national tour for The Book of Mormon, she scored the role of Jane Hayward on Glee.
She continued to score multiple guest-starring roles on various television shows, eventually landing the part of Angela Archer on What/If, which also stars Renée Zellweger. It is a part she was excited for, particularly because it wasn't centered around her being black.
"Just being able to play a role without having to talk about my race was amazing, as a dark-skinned black woman," she explained to Forbes. "That was pretty dope."