The Real Reason Nikki Bella Postponed Her Wedding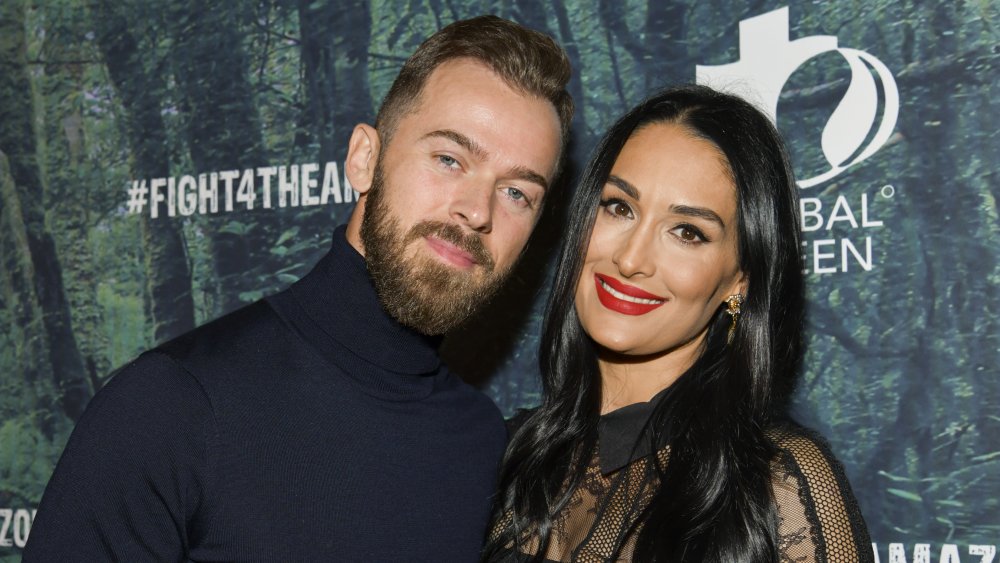 Rodin Eckenroth/Getty Images
In November 2019, Nikki Bella got engaged to Artem Chigvintsev. However, it doesn't look like the Total Bellas star and the Dancing With the Stars alum will walk down the aisle anytime soon. Us Weekly reported the couple postponed their wedding, which the wrestler confirmed during a May 2020 appearance on the Big Demi Energy podcast. 
However, this doesn't mean that there is trouble in paradise. Just like many couples, they have changed their wedding plans in response to the coronavirus pandemic. "The uncertainty just kills me," Nikki confessed on the podcast. "It's so hard not to try to feel depressed over it at times cause you're, like, how long are we stuck inside for?" When it comes down to it, she wants to have their wedding when "the world is in such a clear space."
The Total Divas alum shared, "The day I get married, I just want a massive party. I want a bash. I want everything I've dreamed of," which is just not a possibility in the near future. The new normal of social distancing from others and wearing face masks outside of the home doesn't lend itself to a big celebration. At this point, the WWE champ is not even sure if a 2021 wedding is even a realistic possibility. She remarked, "I honestly think our wedding will probably be far, far out." She also said, "Maybe not, maybe within a year? But, like, I don't even know. I have a feeling it might be longer." 
Nikki Bella put wedding planning on hold when she got pregnant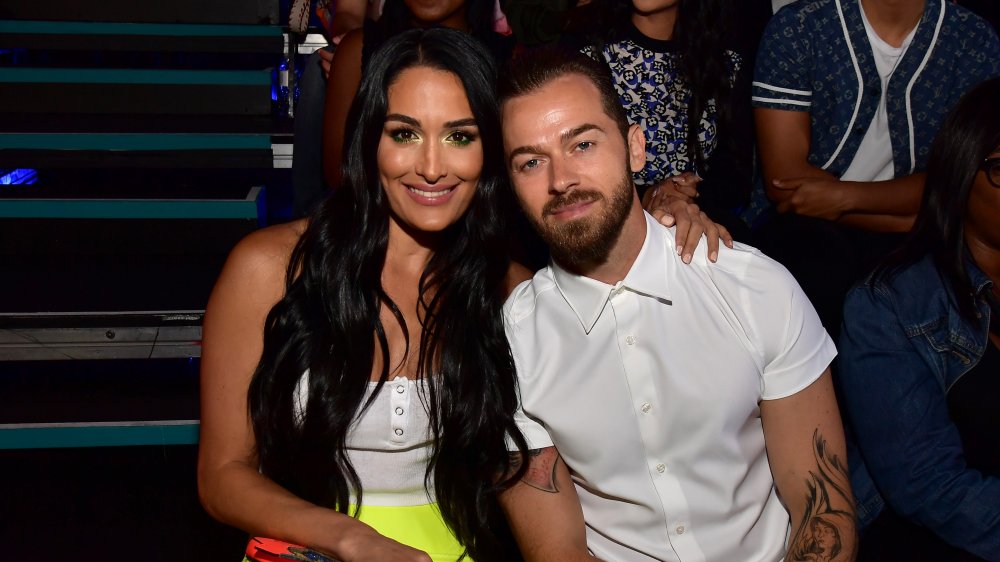 Matt Winkelmeyer/kcasports2019/Getty Images
In April 2020, Nikki Bella told Life & Style, "When I got engaged, the one thing I would have loved to do was the wedding planning." However, the couple changed their plans soon after, with Nikki admitting, "I was so shocked when I found out I got pregnant." Since that happened only about two weeks later, it "just rocked" them.
Nikki divulged, "I was like, 'Artem [Chigvintsev], we have this baby, we can not do wedding planning because I just need to wrap my head around, like, I'm going to be a mom in less than nine months!'" In June 2020, Us Weekly reported that their baby is due in August 2020. 
The reality star discussed wedding planning on an episode of her show Bellas Podcast in January 2020, according to E! News. She said, "I'm super excited — even though everything was really fast... I'm definitely going to take my time getting married." Nikki explained they wanted to take time planning, "just to soak it in," even though she made sure to note she was "extremely, extremely happy." She also remarked, "I will admit: It was very shocking because Artem and I — we've been together a year."
With a baby on the way, a pandemic, and the fast pace of the relationship, it makes sense that they decided to put their plans on hold for now.