Who Is Da Brat's Girlfriend?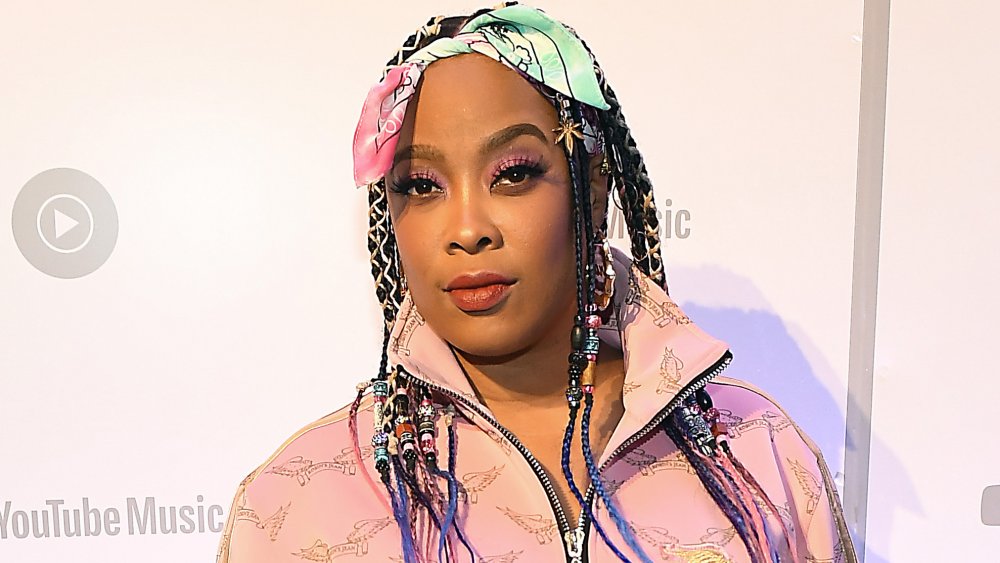 Paras Griffin/Getty Images
It was a big moment when rapper Da Brat came out as gay in March 2020 — and it wasn't even planned. According to an interview the rapper did with Variety, it was her girlfriend, businesswoman Jesseca Dupart, who spilled the beans.
"Jesseca was showing me some pictures and we were going back and forth, joking 'I'll post it,' 'No, I'll post it.' So when she did, I was like, 'Oh s—! I just came out after 20-something years!' But it feels good to share with the world when you're happy," Da Brat said.
The announcement was met with lots of joy and support from her fans and friends alike. "The reaction made me feel like, 'Why didn't I do this s— years ago?"" Da Brat joked to Variety. "I got so many positive messages, phone calls, and I had at least 1,500 texts. My DMs were flooded too."  
Some messages poked some fun too. "There were some people saying, 'We knew it,'" the artist continued. "Well, good for you! Now I know it, and I'm able to say it. I did this on my own terms." 
June 2020 was the first time Da Brat celebrated Pride Month as an out lesbian. "To me, Pride is loving myself and not making excuses for anything: Live in your truth," she said. "If I can inspire someone or help somebody to deal with their issues and their sexuality, then I'm here for it."
Da Brat's girlfriend, Jesseca Dupart, is a beauty mogul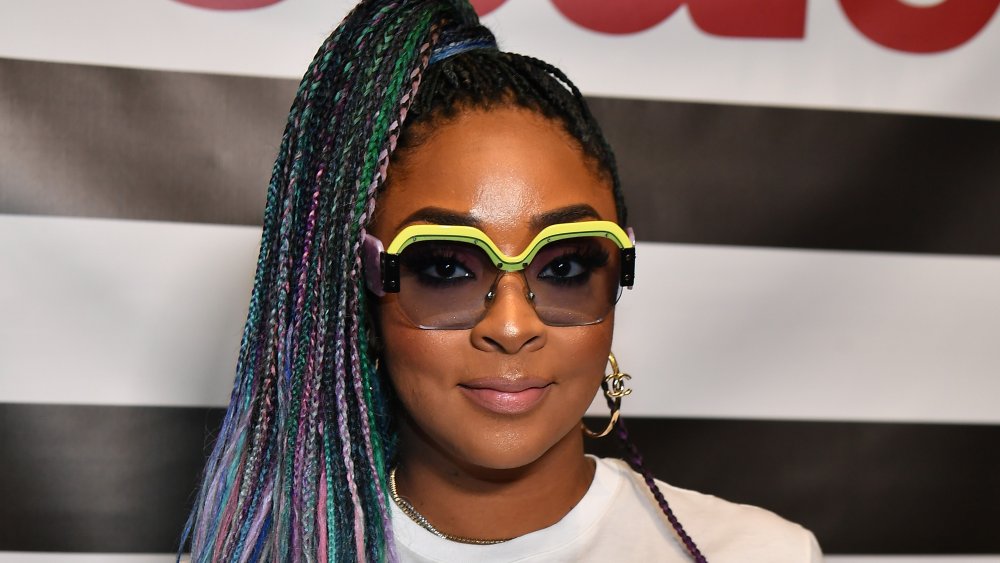 Paras Griffin/Getty Images
When Da Brat came out publicly at age 46 in March 2020, her girlfriend was revealed too. The rapper is dating Jesseca Dupart, a New Orleans entrepreneur and CEO of Kaleidoscope Hair Products, according to Black Ruby Magazine.
As Wired reported, Dupart started Kaleidoscope as a small salon in New Orleans in 2012 when she was 30 years old. Eight years later, in 2020, Kaleidoscope is a "rapidly growing brand in the African American beauty market," generating millions of dollars in sales each year, per Wired.
And based on what Da Brat told The Rickey Smiley Morning Show (via BET), she's totally smitten. "She inspires me, she believes in me, she motivates me, she accepts me for who I am — my past, my faults, mistakes," she said. "We can talk about anything and everything. There's nothing I can't talk about with her and it's just amazing." Da Brat continued, "On top of that, she spoils me."
The love goes both ways. For Da Brat's birthday in March, Dupart surprised her with a brand-new white Bentley and posted this love note on Instagram: "She deserves the WORLD and so much more," she wrote. "I've never been SOOOO happy... My better half , my forever , my twin flame."