How Kate Middleton's Friend Betrayed Her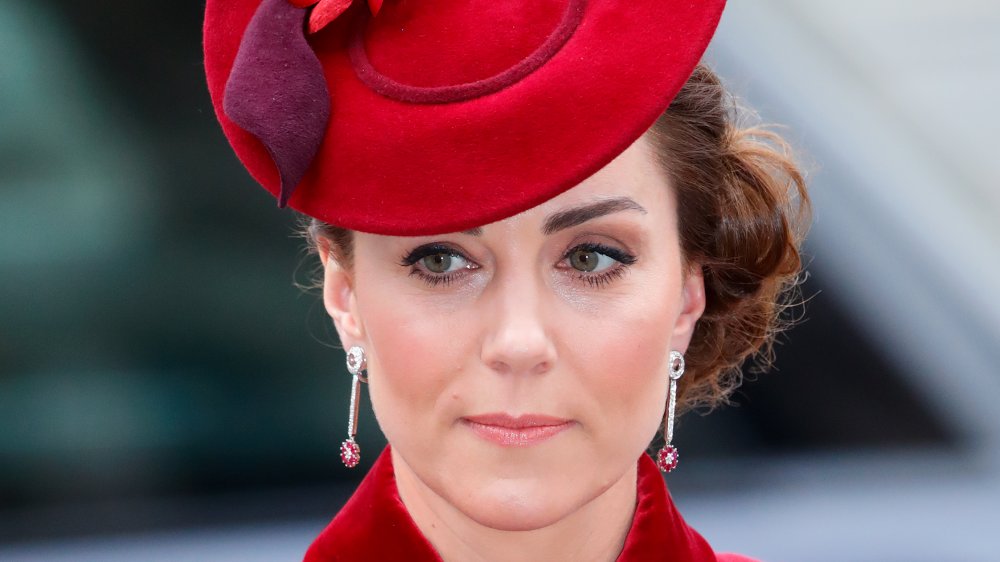 Max Mumby/indigo/Getty Images
For Kate Middleton, it's likely become increasingly difficult to gauge who her true friends are since she married Prince William. After all, her former friend, Rose Hanbury, the Marchioness of Cholmondeley, allegedly had an affair with Kate's husband despite their close relationship. But as someone who lives under the harsh spotlight of the public's scrutiny, it's not unusual for old "friends" to take advantage of their connection to Kate and advance their own careers in the process.
According to The Sun, a cover story for the July/August 2020 issue of Tatler suggested that Kate felt "exhausted," "trapped," and "furious" because Prince Harry and Meghan Markle's departure from the royal family increased her own workload. The original "Catherine the Great" article also alleged that Kate and Meghan had been at odds ever since the two argued about the traditional use of tights prior to the Suits alum's wedding to Harry in 2018. However, Kate and William have since taken legal action against the magazine for its "inaccuracies and false misrepresentations."
"Kate remains hurt and upset by the article. It was very unpleasant," an insider source revealed to The Sun. "There are a lot of unanswered questions, particularly who said these things to Tatler because her real friends would never talk that way about her." 
Kate was "shocked" by the story but, more than anything, she felt "betrayed" as this particular media attack was at the hands of Tatler's editor, Richard Dennen, who was once her close friend.
Kate Middleton's former classmate defended the article's salacious claims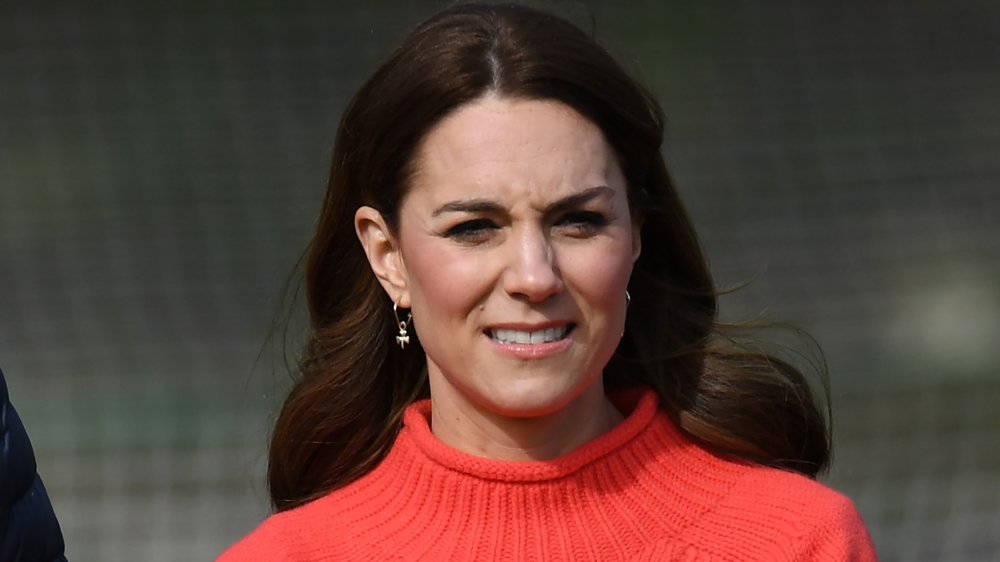 Pool/Getty Images
After the Tatler article was published — in which journalist Anna Pasternak wrote that Kate Middleton has "an aura of blandness," among other harsh remarks — Kate and Prince William moved quick to rebuke the magazine's salacious claims and demanded the piece be scrubbed from the Internet. 
"This story contains a swathe of inaccuracies and false misrepresentations which were not put to Kensington Palace prior to publication," a Kensington Palace spokesperson said (via The Sun). However, the publication soon responded to assure the public that Kate and William's legal complaint "has no merit."
"Editor-in-chief Richard Dennen stands behind the reporting of Pasternak and her sources," according to an official statement by Tatler (via The Sun). "Kensington Palace knew we were running the 'Catherine the Great' cover months ago and we asked them to work together on it," it continued. "The fact they are denying they ever knew is categorically false."
Sources told The Sun that Kate "never saw this coming" as she and Dennen attended St. Andrews University together. Not only did Kate and Dennen take the same art history course, but they also traveled to France together in 2004 when she and William were on a break from their relationship. It came as a surprise then that Dennen both defended and praised Pasternak's critical comments, as Kate surely never imagined someone she respected would allow such unfounded accusations to go to print.
Kate Middleton isn't as 'exhausted' as the publication's article wants you to think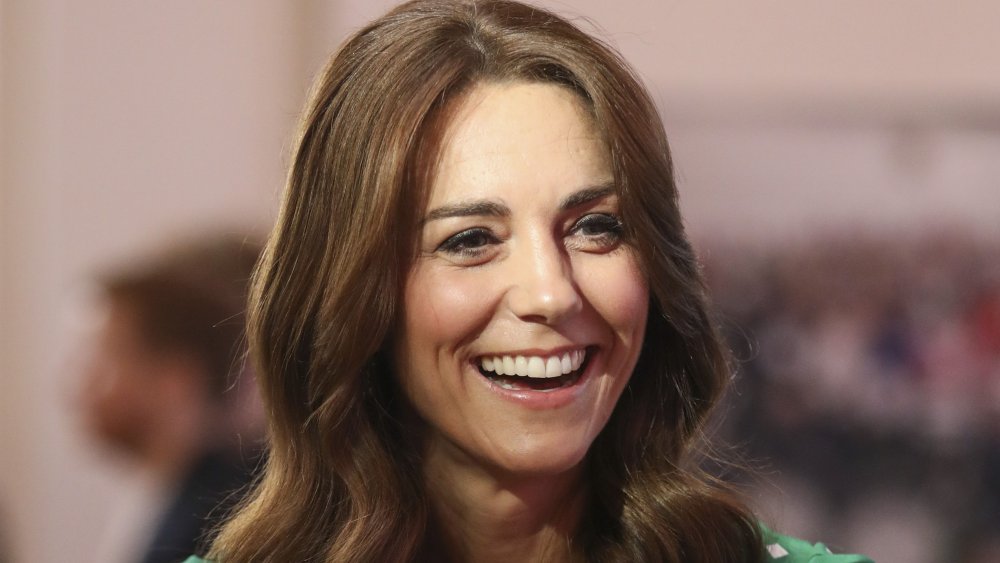 Pool/Getty Images
According to Anna Pasternak's article for Tatler, sources claimed Kate Middleton's been "furious" since Prince Harry and Meghan Markle's move to Los Angeles increased her own royal responsibilities. However, as a source told the Daily Mail, that accusation could not be further from the truth right now.
"That is such an extremely cruel and wounding barb. It's disgusting. It's sexist and woman-shaming at its very worst," the source said. "The piece is full of lies. There is no truth to their claim that the Duchess feels overwhelmed with work, nor that the Duke is obsessed with Carole Middleton. It's preposterous and downright wrong."
The insider went on to say, "The whole thing is class snobbery at its very worst. The stuff about [Kate's sister] Pippa is horrible."
"Tatler may think it's immune from action as it's read by the Royals and on every coffee table in every smart home, but it makes no difference," the source added. "It's ironic that the Royals' favourite magazine is being trashed by them. The Duchess is a naturally shy woman who is doing her best."
After some research, The Sun discovered that Pasternak and former Tatler staffer Vanessa Mulroney — the sister-in-law of Meghan's best friend Jessica Mulroney – are close friends, suggesting that the Duchess of Sussex might have influenced Pasternak's coverage. However, said allegations only perpetuate the rumors about Kate and Meghan's feud and encourage publications to vigorously pursue such leads, no matter who gets caught in the crossfire.